NEW articles daily! Subscribe below to receive daily updates with our new articles!

Anybody who has been reading this site for much time at all is aware that I take lessons in the Cebuano language, and that my teacher is Bebe Metillo.  Bebe and I are quite close, and I really consider her like a sister.  In addition to teaching me the language, Bebe also teaches me cultural lessons and about how to deal with Philippine Culture.
A couple of years ago, Bebe gave me a little guide booklet about the "SIR" system.  SIR stands for "Smooth Interpersonal Relationships" and is what the entire culture of the Philippines is based upon.  There are eight components of the SIR system, and I have outlined each in my series of articles about the SIR concept.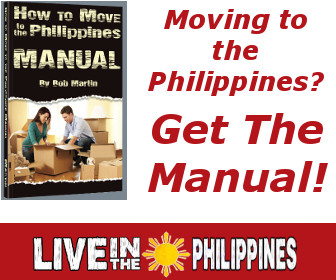 Today, though, I want to concentrate on one aspect of SIR, based upon an event that happened to Feyma and I a few days ago.  The aspect of the culture that I want to focus on is:
Utang Kabubut-on – "A Debt of Gratitude"
Here is the tenet of Utang Kabubut-on:
Every Filipino is aware of his sense of duty to those from whom he has received favors.  He is compelled to act in a grateful manner to honor what is considered an important obligation.  The finest compliment one can pay a Filipino is to say that he totally fulfills his obligations.
Unfortunately, Feyma and I had an experience the other day that we felt showed a great deal of un-gratefulness toward us.  Let's see what you think.
Many readers will remember, back in December, as we do every December, we went out and distributed food and other things to poor people.  Much of the distribution came from contributions made by readers of this site.  In addition to our normal giveaways, we took on a bit of a special goal this year by helping four needy high school students here in Davao.  These girls are extremely bright students, but are very poor.  In the past, for lunch they would only have hot water, nothing else.  We took it upon ourselves to sponsor the school lunches of these four school girls for the rest of the school year, and we fulfilled our promise to do so, not missing one day of buying their lunches.  Additionally we did some extra things for the girls too, including them in family outings, having them over for dinner at our house and such.
About a month ago, or so, our labandera (lady who washes our clothes) failed to show up for work.  After a few days of her not showing up it became clear to us that she had quit.  That's kind of the way it is done here, if the maid or labandera wants to quit, they don't usually tell you, they just stop coming.  Oh well.  So, it left us without a labandera.  Being a large family, we have a lot of clothes to wash.  I told Feyma to start looking for a new labandera, but it can be difficult to find one right away.
After a few days of not being able to find a replacement labandera, I told Feyma that perhaps we should offer these 4 girls whom we had been helping, if they want to earn some extra money by working around our house during the summer.  We would pay them a salary, plus also provide them with 3 good meals per day, which I would dare to say they were not getting at home, as they are very poor.  Feyma thought it was a good idea, so we contacted them and told them to come to our house on Monday morning at 8:30am.  One of the girls could not be found, perhaps she is out of town for the summer, I am not sure.  But, the other 3 showed up and were even early!  We talked to them and offered them our deal, and they were very excited.  They were really happy that they would be able to earn a little money over the summer vacation from school, and also that they would have good food to eat over their vacation too!
At about 5pm, one of the girls said that she had to go home.  We told her that she was free to go home, as the work was done for the day anyway, but we asked her if she wanted to stay and eat dinner with us.  She agreed, and texted her mother to let her know that she would have dinner here before coming home.  When the girls were ready to go home it was already dark, so I had my nephew drive them home, to ensure their safety.  Normally, the girls will use public transportation, but since it was late, and also their first day, I wanted to give them a ride home.  No problems.
On Tuesday morning, one of the girls did not show up.  Later in the day, we got word that she would no longer be working for us, because her mother didn't like it that we made her stay here late!  Uh, what?  Made her stay late? Well, she did stay late, but only to eat dinner!  And, she had a good dinner too, not just rice or hot water.  She ate the same food on Monday night that I did, nothing different, and she was free to have all that she wanted too.
When Feyma and I heard the news that the girl would no longer be working, we felt it was a bit of a slap in the face.  We had been feeding the girl for about 4 months already and had given her a job with above average pay, and free meals too.  Doesn't it seem that what we had done falls under the tenet of "Utang Kabubut-on" or "debt of gratitude?"  But, it seems that the girl and her parents don't feel any debt of gratitude toward Feyma and I.
Well, my thinking as of now is that this girl will not be getting any school lunches from us next school year.  Sometimes, it seems to me that there is little gratitude in the Philippines.  However, I will say that the two girls that are still working are very friendly and happy to have a job, so I cannot say that all Filipinos are ungrateful, that's for sure.  But, I have encountered the ungrateful attitude many times here in the Philippines, and I often wonder why it is like that.
Anyway, this was our experience this past week.  What do you think?