NEW articles daily! Subscribe below to receive daily updates with our new articles!

I have been somewhat quiet lately here on LiP, but I have a good reason. Christmas is a big month for me, for various reasons.
Firstly, as many of you know, and many of you take advantage of, Feyma and I have on online business where we deliver Gifts to people all over the Philippines. You guys have kept me very busy in December sending flowers, plush animals, chocolates and an array of other Christmas gifts to your loved ones here in the Philippines! For anybody who has done business with WowPhilippines, I would like to take the opportunity to thank you for your patronage of our business, and I hope that we kept you and your recipient happy! I know we worked very hard to make everybody happy!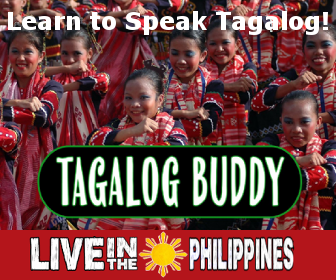 Secondly, for many years I have been doing "something" special for Christmas in the Philippines. Between 2002 and 2013 we had the LiP Christmas Giveaway where readers of this site sponsored a Christmas Giveaway to the poor and needy here in Mindanao. That was a great success and I think a lot of people, both recipients, and givers, got a lot of pleasure out of it. I know it brought great pleasure to me.
In 2014 I got an offer to be Santa Claus for a local Cellular Phone company (Cherry Mobile) and I was Santa Claus at 23 Malls around Southern Mindanao. After seeing how fun it was, and the great demand for an "authentic" Santa Claus, I decided to start my own Santa Company in 2015. Thus was born Santa in the Philippines.
Santa 2017
This year, my company provided Santa for the following businesses:
NCCC Mall Davao City
NCCC Grocery Store Davao City
NCCC Main (Uyanguren) Davao City
NCCC Mall of Tagum City
SM City General Santos City
SM City Davao – Ecoland Davao City
SM Premier Lanang – Davao City
We also did several charity events
It was great fun, both for me and for the kids of all ages who came to visit me!
Here are some pictures that you might enjoy.
SPMC Mindanao Heart Center
I went for a charity appearance at SPMC, Mindanao Heart Center, where I had heart surgery last year. I will always go there every Christmas. It is very rewarding to me. Here are some photos from the appearance.
Various NCCC Appearances
Sad Addendum
I was supposed to have 3 more gigs at NCCC – one for the Grocery Store and two more for NCCC Mall. Sadly, on Saturday, December 23, just after I wrote this article there was a fire at the mall, and it burned for 2 days. Thirty-seven people lost their lives in the fire. So, at least as of now, my gigs have been canceled. I have offered to do the gigs at some of the other NCCC locations, but I don't know if that will happen this year or not. We shall see. I heart goes out to the owners and employees of NCCC, though, and to those who considered NCCC as their "neighborhood mall" like Feyma and I did. I am sure that they will rebuild and come back stronger than ever. It is very sad for those who lost their lives, especially.
I hope everybody had a great Christmas! Happy 2018 ahead!