NEW articles daily! Subscribe below to receive daily updates with our new articles!

Welcome to another episode of the Expat Answerman Vidcast! I hope that you will enjoy today's program.
Last month, I got a real surprise when I asked a local business for a refund. I had some experience trying to get a refund before. Most of the time it was not possible to get a refund. One time, Feyma was able to get a refund on three big-ticket items. So, I was really unsure what to expect this time when I asked for a refund, but I asked anyway. More or less I asked just to see what they said.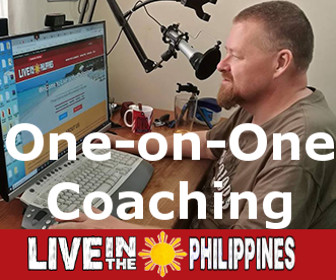 After I talk about my refund experience, I go to a viewer question again today. This time, Lanny called in with a question about Internet in the Philippines. Lanny is wondering which Internet service is best in the Philippines and how to get good Internet. My answer might not be what Lanny was hoping to hear, but it might also surprise him and you too! Give my Video Cast a listen and see what you think. I know that my method of choosing Internet Providers has been good for me, and I rarely have Internet problems here, although the vast majority of people are very unhappy with the service they get.
Do You Have a Question?
If you want to send a question for inclusion in a future Podcast, just use the app below, click on the button below, where it says "Start Recording".
Questions submitted by email will no longer be answered, you must submit through the voice message above.
Thanks again for watching, everybody!