NEW articles daily! Subscribe below to receive daily updates with our new articles!

To all of you who are wondering how are you going to adjust to your family and friends when times to moved back here? I will tell you what I experienced. It was not easy though. When we first arrived here, we stayed at my mom's house for a few weeks. My sister and her family was living there too. It was really crowded. We are waiting at that time for our rented house to be vacated by the owner.
While at my mom's house I could tell already that my family felt uneasy and scared in talking to me. They said that I am totally different person before I left the Philippines to lived in the States. If I would tell them what I think, they would not like it. They think I'm mean. Just for example, I would go to the grocery store, when time for paying I would wait in line. While waiting suddenly somebody will just cut infront of me, then I would really tell that person that cut in to go in the back and follow the line because I was there first. For the people here, they will just allow that because they're too shy to tell that person that they have to follow the line. I would say it in a nice but firm tone. In saying that they think I'm rude. It's just new to them. Hey, if those people are in a hurry so do I.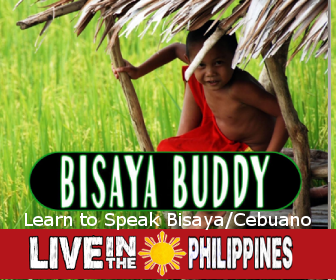 Don't take me wrong. I still have communication with my family, they know that me and them has to do a lot of adjusting. I love them, I know they loved me and my family. It also help to lived a little distanced away from them. Lots of instances here that happened and my family will just keep quite, they think that they don't deserved to say something. I encourage them to say what's on their mind so that other people would know what they think.
Well, it might also different with my family being we grow up in a very small town. Everybody were just too shy to talked. Even now some of my family member still shy to talked to Bob. They say they can't really speaks good english. It really bother me sometimes, because Bob really makes extra effort to communicate with them. He even tried to study on how to speak our dialect, he did learn some (GAMAY LANG). 😉  Hopefully my family will try harder to communicate with him.
I hope it help some of you a little bit. Good luck on moving back here.