NEW articles daily! Subscribe below to receive daily updates with our new articles!

Shipping things to the Philippines?
You need to learn about the Balikbayan Box!
Do you have items that you want or need to ship to the Philippines? The least expensive way to do it is via the Balikbayan Box. It is not the fastest way, but it is the cheapest, by far.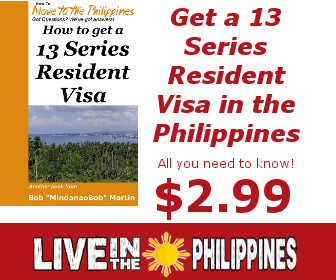 What is a Balikbayan Box?
I have mentioned "Balikbayan Boxes" many times on this site. The other day, I got a note from a reader asking me exactly what a Balikbayan Box is. I should have cleared this up much earlier!
Most people who have a connection to the Philippines know that a Balikbayan Box is. It is a large box that you can use to ship goods to the Philippines cheaply. When you ship a Balikbayan Box, it comes to the Philippines as ocean cargo. The boxes are shipped on a ship. It takes a month or two to arrive here in most cases. The great thing about shipping stuff via Balikbayan Box is that the weight of the box doesn't matter! Whether the box weighs in at 1 pound or 500 pounds, the price of shipping is the same!
How much does it cost?
Generally, from the USA, it costs between $80 to $120 to ship a Balikbayan Box to the Philippines. More toward the lower end of that range these days. Back when we lived in the USA, such shipping was over $100, but it's been coming down steadily. Shipping from the west coast of the USA to Manila generally takes a month or so. Shipping down to Mindanao where I live takes longer.
Balikbayan Boxes are quite large too! Actually, you can use any size box, but the large ones are most often used. A large Balikbayan Box is 24″ x 24″ x 18″ in most cases, and that can be shipped for the prices that I have listed above.
What can I ship in a Balikbayan Box?
The things that are really great to ship in Balikbayan Boxes are very heavy items like books and such. The reason, as I noted above is because the weight of the box doesn't matter in calculating the shipping rate!
Another thing that Feyma and I used to do when we lived in the USA was that we would always watch for really good sales, like seasonal clearances and such. Sometimes we could buy items for 10% of the original price when the store was really trying to get rid of the stuff. When we would find stuff like that, we'd buy it up, and throw it in a Balikbayan Box. As we found more and more bargains, the boxes would fill up, and when they were as full as they could get, we would send them off to Feyma's family here in the Philippines. Nowadays, instead of being on the shipping end, we are often on the receiving end of Balikbayan Boxes, as my Mom will usually send a few such boxes during Christmas time.
How do I ship a Balikbayan Box?
I know your next question – how do I ship one of these boxes? Well, you need to find a company that specializes in shipping Balikbayan Boxes in your area. Check any Asian Grocery Stores that you might find in your town, often they will have flyers or signs for companies who ship Balikbayan Boxes to the Philippines. Do a Google search for Balikbayan Boxes and your City and maybe you will find a shipper! Don't give up, though, such shippers can be found worldwide!
If you want to practice what it is like to send a Balikbayan Box, and test out how it works, feel free to send me one! Write me for my address if you need it! 🙂 Just kidding, of course!
Mule System: Balikbayan Box Alternative
Over the years, we have all heard of drug mules, I think.  Well, if you search Google for "Drug Mule" this is what you find:
But, today, I am not talking of drug mules.  I am talking of a very popular Filipino system of "sending" or "shipping" things, which makes use of "mules".
Our son is in the USA
Right now, my son, Aaron, is in the USA.  Over the previous few months, Feyma and I have ordered a number of products on Amazon and had them shipped to Aaron where he is staying.  Mostly we have ordered items for health, business needs and a few food/drink items.  Our intention was for Aaron to collect all of these ordered items and then put them in a Balikbayan Box and ship them to us once he has enough to fill a box.  Problem is, a balikbayan box can take up to 2 or 3 months to make it to the Philippines!
It's good to have friends
A few items were more important, and we needed them more quickly.  Important things like some small keychain type pill boxes for carrying important medicine, some pills for breaking up kidney stones, and a few other things. Basically, small stuff, but stuff that is needed more quickly than a few months down the road.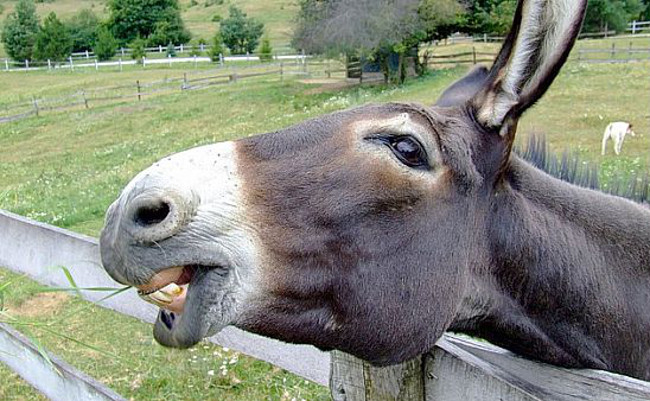 Back a month ago or so, a very dear friend of ours, Lourdes, told us that she would be going to the States in early January to visit her sister and would be there for about 2 weeks.  Well, we had an item that we wanted to send to Aaron, and we had this "important" stuff that he was holding for us.  We asked Lourdes if she would be willing to carry the item that we have for Aaron and then drop it in the mail for him once she reached the USA.  We also asked her if Aaron could ship a small box to her containing our important things.  This is a very common procedure in the Philippines, everybody does it, and since Lourdes is a very close friend, she readily agreed!
Items received
Well, Aaron has received the item we sent to him, and today Lourdes received the small box that Aaron sent to her.  The small items can be taken out from the box and placed in her luggage.  Lourdes will return to Davao this weekend, so sometime next week we will go see her and get our stuff!
All very simple, very quick to transport small items, etc.  Very, very convenient!  It's the mule system, just not the "drug mule" system!
Expect to be asked
So, if you are going to the Philippines, or returning home (wherever that may be) don't be surprised if somebody asks you.. "hey, can you carry an item for me on your trip?"  As a precaution, if you do carry something for a friend, be sure that you know exactly what you are carrying.. you would not want to get caught with some kind of contraband that you did not even know you were carrying!
Thanks to Lourdes and to Aaron for making this a simple and quick shipment for us!  It is greatly appreciated!
Shipping to the Philippines
Whether you are living here, or if you have family or friends living here, chances are that you will want to ship something to the Philippines at some point in time.  For example, there are lots of times that I order something over the Internet and have it shipped to my US mailing address, then have it forwarded to me here.  There are a number of things you need to consider if you send large items here, especially if they are somewhat valuable (let's say even $50 or so would be considered valuable here).
Possible pitfalls when shipping to the Philippines
Let's look at a few of the issues to consider:
Theft of the item. If you send something of value through the mail, there is a good chance that it will be stolen before it reaches the recipient.  This is unfortunate, but it is true.  In a country where the Postal people make a very low salary, sometimes temptation can be hard to avoid.  If you send something of value, it just might not make it if you use the Post Office.
Customs fees. Customs fees can be a killer.  I have paid up to 150% of the item value just for customs duties.  That occasion was when I ordered some batteries for my digital camera.  The total value of the battery was only $10, but the customs fee was $15.  I think that between the cost of the item, shipping charge and customs I paid about $50 for the battery!  Ouch!
Some things cannot be legally shipped here. It's true, some items cannot legally be sent here, and if they are discovered, they will likely be confiscated!  For example, did you know that it is illegal to purchase an airplane ticket abroad and mail it to somebody in the Philippines?  Yep, it's true – airplane tickets for use within the Philippines must be purchased here (not for return flights for those in the middle of transit).
So, what steps can you take to avoid the pitfalls?
If the value of the item warrants it, use FedEx, UPS or another worldwide courier.  At least with these companies, there is insurance to cover losses.  Also, lost or stolen packages are very rare when using these types of carriers.
Customs is generally not charged on items that are shipped in through the mail, so if you feel you can trust the mail for your item, use it.  Something like Global Priority mail with tracking will make your parcel safer.
If at all possible, I recommend the use of Balikbayan Boxes for shipping items here.  Balikbayan Boxes are large boxes that you can stuff full of items and you pay a single flat rate for shipping.  It doesn't matter what the weight of the package is, it costs the same price to ship it.  It goes by sea, so expect about 2 months for delivery.  If you are shipping to Manila it will be quicker, maybe 1 month or so.  I have never heard of Customs duties being levied on a Balikbayan Box.  My Mother sends Balikbayan boxes to us a couple of times a year.
Solutions
So, as you can see, there are ways around the problems of shipping.  Just use your common sense, and when you are going to ship something, consider the value and the best way to get it here!
If you want to test out shipping methods, just let me know, I'll send you a list of everything we want you to send us.  I'll report right back to you how good the shipping method was! 😉
Can you ship Balikbayan Boxes FROM the Philippines?
The other day I got an email from an old friend that I had not heard from in several years.  He had moved to the Philippines several years ago.  When he moved here, he shipped his stuff here in Balikbayan Boxes.  It is cheap to ship Balikbayan Boxes from the States to the Philippines, or from Canada and other locations.
Moving back to the USA
My friend has been here in the Philippines for a few years. Now e has decided to move back to the USA.  This is actually fairly common. I find that probably 50% of foreigners who move here end up going back home after a few years.  Only a small percentage make it here for the long term.
My friend sent me an email asking how he could ship his stuff back to the USA.  He had looked around and was unable to find anybody who would ship balikbayan boxes back to the US from the Philippines.  I have heard this same question so many times over the years!  It does not often come up on websites like LiP, but it is a common question, so I thought I'd share my email response.
Here is part of the email that my friend sent to me:
I now have read and heard many stories of the difficulty getting our things shipped back home. We kept our receipts and even our same balikbayan boxes in the event of this very decision and need. Who would've thought its so easy going one way only.

However…

I'm certain those big cargo ships and containers are not leaving Manila empty. I'm thinking we will fill 15 or so of our big boxes when we can confirm a reputable shipping company is successfully confirmed. We don't need a whole container unless it was somehow cheaper. Maybe there's another party who's also interested in and has similar shipping needs.

We haven't yet purchased our tickets to return there. We will soon as we confirm our shipping company.

That's where we really are need in need of your help. I'm hoping you know of or possibly have some contacts who know.
Why you can't do it
Well, unfortunately, my friend, shipping boxes from Asia to the USA is not easy. It is not cheap. Here is a copy of my email reply to my friend:
From the USA to the Philippines is very easy and very cheap. Shipping from anywhere in Asia is much more difficult and much more expensive, though.

The reason?  Because boats going to the US from Asia are chock full of merchandise that is being imported by the USA.  Imagine, how much stuff is imported from Asia to stores in the USA?  It is a ton!

Think about this.. how much is exported from the USA to Asia?  Almost nothing.

So, all of the boats going to the US from Asia are as full as they can load them. The boats coming back to Asia?  Pretty much empty. So, if they can pick up things like Balikbayan Boxes to put on the ships, that gives them a little income to cover the cost of the trip back home.  That is why it is cheap to ship from Asia to USA.

You can ship to the USA. However, ou will need to pay for a full, or at least a partial container (20′ or 40′).  Your few balikbayan boxes will not come even close to filling that amount of space.

You could take them with you as baggage on the plane, but it will be expensive excess cargo.

I hope this explains why you have encountered a situation that was so unexpected.
Think before you ship
If you are moving here, think hard about what you want to ship here!  It might not be easy to ship the stuff back, and if you do find a way to do it, it will probably be very expensive.
Good luck to you, my friend!
New Regulations for Balikbayan Box Shipping
Starting on 1st August 2017, a new policy has been implemented by the Bureau of Customs (BOC). This has caused lots of buzz in the media and within the Filipino communities abroad. However, the new policies seem to be regulated only sometimes.
Sending Balikbayan boxes to your families in the Philippines has long been Filipino cultural custom.
Overseas Filipino Workers (OFW) and the Resident Filipinos abroad work hard and save up to fill balikbayan boxes and ship them home to their families.
Stopping illegal importation
The new policy primarily aims to tackle the illegal importation (smuggling) of imported goods in the Philippines. The tax will also be a new source of revenue for the government public funds.
Balikbayan boxes can still be sent as usual. However, there are a few things that you should make note of.
Based on the new policy, valuable new items that are sent thru the Balikbayan box should need to be declared. A receipt for the item is also required.
Declaration Value determines the tax
Used items, groceries, and less valuable new items are not required to have a receipt. However, you have to list them on the declaration form.
Based on the declared value of the box contents, an import tax will have to be paid by the box recipients. However, as I mentioned, this is rarely enforced in my experience.
What are the exemptions and limitations?
Everyone is still allowed to send a balikbayan box to the Philippines.
However, the balikbayan box that won't qualify for the exemptions and limitations will be subject to duty and import tax.
If the balikbayan box is worth below PHP 10,000 it won't be classified as part of the duty and tax-free exemption. It will be classified as De Minimis Importation so it is automatically exempted to the duty and importation tax.
If you go over the allowed limits and conditions, the balikbayan box will be subjected to duty and import tax.
Recommended Balikbayan Box Shippers
I have used, and recommend the following shipping companies:
I have heard good things about these shippers:
Johnny Air Cargo
Wells Cargo
I have had negative experiences with these (not recommended)
That wraps it up
So, this wraps up our Balikbayan Box primer. We hope you find it convenient and inexpensive to send items to your Filipino (and expat) friends and family!