NEW articles daily! Subscribe below to receive daily updates with our new articles!

A lot of people ask me what the best courier/delivery service is in the Philippines. Some people ask me what the cheapest courier service is. Some even want to know which service covers both bases! The best and the cheapest?
Well, normally the best service of any kind is not the cheapest, and the cheapest is often the worst. But, let's look at it on today's LiPCast.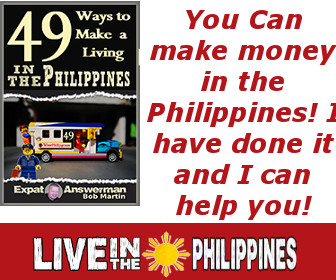 I am starting something new today, the LiPCast. A Live in the Philippines Broadcast. In the past, I had my Expat Answerman videos, but I want to expand on that. On some episodes of the LiPCast I will answer reader questions. On other episodes, I will just talk about things going on in the Philippines, the expat life in the Philippines, or other topics that are relevant to this website.
Do you have comments about the LiPCast? Want to see certain topics covered? Suggestions for improvement? Please let me know!