NEW articles daily! Subscribe below to receive daily updates with our new articles!

The Best LiP Ever!
You knew it was coming!
Well, it has been a while in the coming! Alex told you about this a couple weeks ago.
Alex did the majority of the work on putting this new site together. I helped out a bit, but he did the heavy lifting. Our past website refinements have all been done by me, but I took the backseat this time. I have to say, Alex did fantastic work! I want to thank him for that!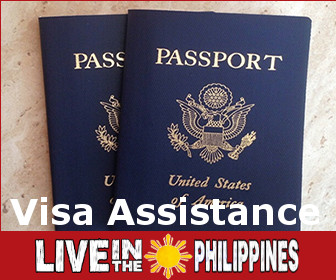 Lots of New Features
Forums
Personally, I have never been a big forum guy, but Alex was a big proponent of this, and I decided to jump onboard. I know that a lot of folks love forums, so why not?
We will be using the forums as a place to give valuable information. Information about moving to the Philippines. We will also branch out into giving information for those who are moving to the USA. A lot of expats move back. A lot of Filipinos move to the USA to be with the husbands (or wives), so this is a natural extension.
Forums will also be a source for visa information (both Philippine Visa and US Visa). We hope to even bring in information for visas for other countries in the future.
I think the forums will be a nice addition to the site.
LiP Store
We have a brand new LiP Store. The LiP store will have products and services in these Categories:
Gifts for your Loved Ones
Books
Language Learning
Coaching
Expat Entertainment
Throwaway Ticket
Coaching
A great selection of products and services to keep the expat happy!
New Writers
You have probably noticed over the past couple of weeks that I have brought in a number of new writers (15 new writers to be exact!). This has already begun to breath new life into the site. It brings a sense of freshness and a more diverse number of viewpoints to the sie. It is a big plus. I hope readers will welcome these new writers, as I am sure they will!
New Facebook Chat
You can now reach us 24/7 through Facebook Chat. You will always get an immediate answer to your inquiry or concern.
A Whole New Look!
Of course, there is a whole new look!
In the past, I have always tried to change the looks but carry forward some things from the previous style. We have done that again this time.  The maroon/red color carries forward, but with other colors. I think it is a great look.
Great Navigation
I feel that the menu system and general navigability of the site are the best ever. Easy to find information that you are looking for without a big hassle! I hope you feel the same!
In short, I reiterate what I said at the beginning of the article – This is bar far, the BEST LiP EVER! No doubt in my mind!
Thank you for your effort, Alex!