NEW articles daily! Subscribe below to receive daily updates with our new articles!

Yes, those are the words that Rodney King is famous for.  Today, though, I am using those words in an expat context.  It's not about living in the Philippines.  It's not (so much) about being American.  What it is about is being an expat – a person who lives in a country other than where he was born and/or raised.
Did you realize that there are a lot of things that, while they should be the same, are different in different countries.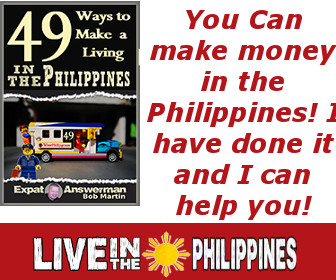 It's true, and it really should not be.
Let's have a look!
One that I've talked about a lot in the past is the metric system.  Of course, the USA is one of the few countries (only country?) that still uses the old English system – pounds, inches, feet and such.  Almost every other country on earth has switched long ago to the metric system – meters, kilos, grams, etc.  At first, as an American, it is difficult to adjust to using the metric system, although it is necessary, because that is what society around you uses.  But, it doesn't take long – if you just go with it – to learn the system and feel comfortable with it.  I remember, when I was a kid in Elementary school, we were learning the Metric System.  I remember that the USA was going to switch over to the metric system, and it was very important for us kids to learn is so that we could be in harmony with the rest of the world around us.  Never happened.
Another thing that countries are out of sync on is the way that we write dates.  Some countries put Month/Day/Year, as my home country of the United States does.  For example, this post is being published on September 20, 2010, or 9/20/2010.  Many countries, though, would say that is 20/9/2010.  Seeing dates written out that way is easy to figure out, if the day is higher than the 12th.  But, lets say that it September 6, 2010.  So, for Americans (and many others) it would be 9/6/2010.  For other countries it would be 6/9/2010.  Well, that could be June 9, 2010, or it could be September 6, 2010 – which is it?  Impossible to know!  On 20/9/2010 it has to be the 20th of September, because there are no months higher than 12, so that is easy.
Doesn't it seem that here we are in the 21st Century, and we are using such archaic ways of doing things, that vary from country to country.  Can't we have some kind of conference where we all get together and decide on some standards for the entire world.  When it comes to metric v. English measurement, that's easy, the world has decided already and the USA is just dragging it's feet.  On other issues it could go either way.
These are just a couple of examples that I gave, but believe me, there are others too, and if you are an expat (anywhere in the world) you will encounter them in your daily life.  Can't we all just get along?