NEW articles daily! Subscribe below to receive daily updates with our new articles!

Looks like there's trouble in River City.  Or should I say trouble in the City on the Gulf.  The Gulf of Davao.  Of course, what I mean is that there is trouble looming in Davao City.
What kind of trouble?  Well, let's go back to 2008 and start at the beginning, where any good story should start.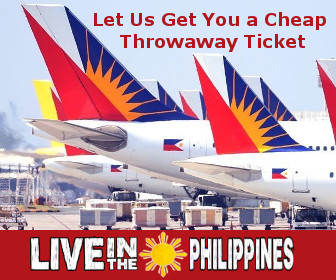 In 2008, the island of Mindanao experienced some serious power shortages.  Lots of cities in Mindanao experienced brownouts for 4 to 6 hours in 2008.  Davao had some brownouts too, daily brownouts in fact.  However, we were spared those long brownouts, because Davao City has a plant that can generate it's own electricity with diesel.  That plant was able to generate enough electricity so that Davao only had one hour brownouts for the most part in 2008, with an occasional 2 hour brownout from time to time.
In the years since 2008, though, Davao has had very few brownouts at all.  From time to time we might have a brownout that lasted 5 minutes to 15 minutes, but nothing worse than that.  Still, even those short brownouts were only a few times per year.  At this same time, some other places in Mindanao were suffering all these years with brownouts of as long as 12 hours, and they were daily.  We were truly blessed here in Davao.
This year, though, 2014, has been a bit different.  For a month or two now, we have been having rotating brownouts in Davao again.  Generally, here in our neighborhood we have been having 1 hour brownouts twice or sometimes three times in a week.  These brownouts didn't really bother me much, I mean one hour is a pretty short time.  Usually, I would just take a break from my work, go sit with the kids out on the patio enjoying a cool breeze and relaxing.  In no time, the power was back on.
A long brownout
Yesterday morning (Wednesday, I am writing this on Thursday), we had a long brownout of 3 hours and 15 minutes.  That was a long one, and quite uncomfortable.  Hot, hot, hot.  It also really interrupted my work day.
The big surprise, though, came later in the day yesterday.  Davao Light and Power, our local electric company, announced that starting immediately we can expect brownouts of up to 6 hours per day here in Davao.  The rest of the island is having it even worse than that.
The announcement said that we can expect to start having two brownouts per day.  One brownout will come during the daylight hours, 4 hours.  The second brownout will be at night, after dark, and that one will be 2 hours.  Wow, 6 hours per day!  What an inconvenience.
Why?
The reason that we will be experiencing such long brownouts was given, and they said it was because the power situation in Mindanao had reached critical levels.  Most of our electricity comes from hydro resources over around the Iligan area, throughout Lanao really.  They said that there is so little water in the rivers and reservoirs that there is just not enough capacity to generate electricity like there should be.  Because it is at this level, without these long brownouts in Davao, the entire Mindanao grid could collapse.  Davao, of course, is the biggest user of electricity in Mindanao, given the size of the city.
What will we do?
Feyma and I talked about this last night, and decided that we have to take steps to make our household work during this time of electrical shortage.  We need to plan for these long brownouts and do things to help our family function and be as comfortable as possible.
We have some things that we can still use due to battery power.
We recently got a new type of Internet, LTE, which operates off of the cellular network.  It still works fine when there is no electricity, as I have a battery operated LTE WiFi Router.  So, we can still work on the Internet even when it is brownout.  We can do this using the LTE for the connection, either our cellular phones or laptop computers on battery power.
For my LTE WiFi Router, I have two batteries, so I make sure that when we do have power, both batteries get a full charge in order to maintain power as long as possible when on batteries.  Each battery should last about 5 hours, so we can stay online for up to 10 hours using battery power.
I have a "power bank" as well, that allows me to use an external batter to charge and use our cellphones and some other battery powered items. Of course, when there is power it is also important to make sure that the power bank gets charged up for use when the power goes out.
Other items, non-battery, that need to be ready for brownout:
Water can be a problem during brownouts.  If the brownout is more than about 30 minutes or so, the water supply will also go out.  This is because for longer brownouts the water company cannot pump the water to keep the pipes full.  So, we have to make sure that we fill containers full of water for use when there is a long brownout.
Generally, we will do anything we can think of to ensure that brownout times are as comfortable as possible.
During brownouts another option is to go to malls and such where they have generators to keep the power on.
Generator?
I know some people are asking why I don't buy a generator?  Well, in the past I have not done that because when you get 3 or 4 brownouts a year and they are only 5 or 10 minutes each, well, you just don't need a generator for that.  With these 6 hour brownouts, though, things may change.  It might be time to look into purchasing a generator.  For now, it is my hope that it won't be necessary.  If we have these long brownouts for only a few weeks or a month, then we can make it through that.  But, if this will be an ongoing problem then getting a generator is something that has to be considered and is even likely.  The only option I can think of would be to move.  But, there are brownouts almost everywhere in the Philippines.  Right now, Mindanao is in bad shape, but who says the Visayas or Luzon won't be next?
For now, you can bet… we'll be keeping our batteries charged!