NEW articles daily! Subscribe below to receive daily updates with our new articles!

One thing I hear from a number of expats is about how badly they miss their family and friends back home. To be honest, I have never really had a big problem with this. The way technology is today, I can pick up my cell phone call for free on Skype, Facebook, or many other platforms, and have a full video chat with anybody that I would like to talk to. For me that is no problem, it keeps me connected to those abroad.
I have lived in the Philippines for a long, long time, 18 years. In that time no close family or close friends have passed away. Until this week.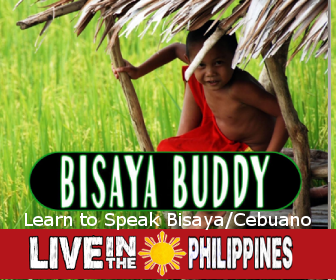 About a week and a half ago, I called my mom. I usually call her nearly every day, but many times she does not answer, and we usually end up talking several times a week. When I called her on this day early last week, she did answer, and it was quite distressing because I can see that she was not at home. She told me that she was in the hospital, which I had already deduced based on seeing what was in the background when we were talking. I was quite surprised, she had not told me that she was hospitalized, and I asked her why. She said that she had only gone to that hospital that day, and had intended to call me later in the day.
Much of what my mom told me that day did not make much sense to me. I could tell that she was heavily drugged, so I just accepted what she said and wish her well. Over the days, we talked nearly every day, and sometimes she made more sense than other times. For a few days, I was unable to get a hold of her. Then, on Monday, she finally answered her phone, and she told me she had been transferred to a rehab center. She thought she would be in the rehab center for about two weeks. Funny thing was, they never were able to figure out what was wrong with her when she was hospitalized, according to what she told me. Still, she did not sound good, so our conversation was short. She was tired.
On Tuesday, I called her again, and she sounded fantastic. She sounded the best that I had heard for at least six months, possibly for the past year. I felt that she had finally turned the corner, and was on the way to recovery. Our conversation was short, because her nurse came in, and she said she was going to call me back. She did call back, but after only a few minutes she said that she would be going, and would talk to me the next day. I asked her if she didn't want to talk longer, and she said: "no, I will call you tomorrow, or you call me."
On Wednesday, I got a message from my brother. He said he could not find my phone number, and needed to call me, so I sent him my phone number. I was expecting the worst. When he called, a few minutes later, he told me that my mother had to be rushed back to the hospital emergency room, and she was not doing well. It sounded to me like the end was near, I did not think she would make it through the day, based on the things he had told me.
I kept trying to call my mom, in hopes that perhaps she would answer her phone, and she never did.
My suspicion was right, about six hours later, my brother called again. He told me that she had passed about an hour earlier.
I guess I was lucky, in 18 years of living in the Philippines, this was the first death of a person close to me that I had experienced.
Contention
When Feyma and I decided to move to the Philippines, back in 1999, my mother was very upset about this. She could not accept it. It really caused a rift in our relationship. Although that rift mostly healed over the years, there was always a little something there.
When I got the news that it looked like my mom was going to die, I thought about this rift, and I wondered, perhaps I had made the wrong choice. Perhaps I should've stayed living in the United States so that I would've been there when my mother passed away. I thought a long time about this. In the end, though, I decided that I had made the right choice. Feyma and I have had a good life here. We have had many blessings, many things that we would've missed out on if we had stayed in the United States. Of course, who knows what blessings would've been bestowed upon us if we had stayed there. However, I feel strongly that we made the right choice.
Visits
My mother made three visits to the Philippines. She first came here only about a year and a half after we had moved. I had a stroke when we're living in General Santos City, and she came to see me.
Her other two trips to the Philippines were to Davao City.
Each time she came here, she told us how nice it was, and how she could understand why we decided to move. But, later, when she returned to the states, there were always times when that understanding seemed to have disappeared, and again she was upset about the fact that we had moved.
I feel sorry that my mother and I had this rift, but I also feel that I made the right decision in moving here, for myself, Feyma, and our children. The issue with my mother is something that I tried to work out over the years, and in many ways, I did work it out with her.
It was time to go
My mother had been sick for a number of years. Frankly, she was suffering. She had gone through several rounds of cancer, and other ailments as well. She was not doing well. Although it is something that you never like to say, it really was time for her to go. At least she is no longer suffering.
My father passed away in 1993, and my mother missed him badly. It does ease the pain to think about the fact that they are back together again. Perhaps, even, she can see our life here and understands better why we have chosen to live here in the Philippines. I hope so anyway.
RIP Billie Darlene Martin. 1941-2018
We all love you very much.