NEW articles daily! Subscribe below to receive daily updates with our new articles!

Americans love our cars.  That is probably true more for Americans that for any other people in the world.  Most likely it is because the United States is so large, and in parts of the USA it is quite a long distance from one place to another, requiring a long commute.
So, when we moved to the Philippines, one of the first things of substance that I did was to purchase a car.  I have enjoyed having a car, and have gotten some really good use out of my vehicle here in the Philippines.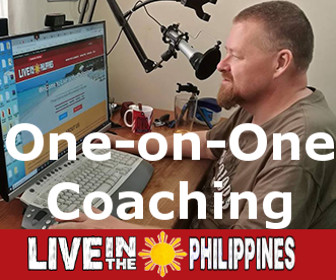 A few years back, though, I made a fundamental change to the way that I address transportation.  If I knew 14 years ago what I know now, perhaps I would not have purchased a motor vehicle at all.  Truth is, I rarely drive my car anymore, although I still own it.
Why the change?  Well, public transportation is quite good, in my view, here in the Philippines.  I can get anywhere I need to go in the Philippines with little hassle using public transportation, and it is also very inexpensive.
I got a series of questions, though, through my Expat Answer Man voicemail line recently.  Paul was wondering about having and operating a car here in the Philippines.  He was particularly interested in the costs of doing so.  How much was a vehicle license, insurance and other costs of owning a vehicle.
On today's Podcast, I address Paul's questions, and share my view about the need to have a car in the Philippines.
Have a listen and see what you think.
Podcast: Play in new window | Download | Embed
Do You Have a Question?
If you want to send a question for inclusion in a future Podcast, just use the app below, click on the button below, where it says "Start Recording".
Questions submitted by eMail will no longer be answered, you must submit through the voice message above.
Thanks again for listening, everybody!