NEW articles daily! Subscribe below to receive daily updates with our new articles!

Over the years, I have had items shipped into the Philippines from various places.  Sometimes I order goods and have them shipped in.  Sometimes friends and readers send me gifts (thank you to those who have done so, BTW).  In addition to my own experiences, I also hear from others who e-mail me or talk to me in person and ask about having items shipped in and problems that they have experienced in doing so.
I have experienced problems with this kind of thing over the years too.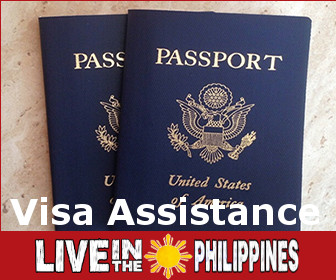 Probably the most complaints that I hear from foreigners on this topic are complaints about customs charges.  I have done some looking into this, though, and have learned a bit, so I thought I'd share this information with you today.
I remember about 5 years ago, I had a new DSLR camera.  It was an expensive model at the time, a Canon Rebel XT.  I paid over $1,000 for it and the accessories that came with it.  A friend hand carried this for me to the Philippines, so there was no customs to be concerned with.  However, I decided to order two extra battery packs for the camera through Amazon.  These were both after-market batteries (not Canon brand batteries).  They were very inexpensive, the two batteries cost less than $15.  So, I did not expect that customs would really be a big issue, given the low price of the batteries.  When the batteries were delivered (as I recall it was either through FedEX or DHL), the "customs charge" was nearly $50.  $50 taxes on a pair of batteries that cost less than $15?  Whoa!
Over the years I have heard such stories from many expats.  They pay charges of $30 to $50 for customs on items that are worth way less than that!  It doesn't seem right.  Our conversations always seem to turn to the fact that the Philippine Customs Department is charging way too much on such packages.  Or are they?
Well, I have found that they really are not overcharging at all.  The vast bulk of that money you are paying for customs is not going to the Government at all.  It is going to FedEX, DHL, UPS and such, the people who are handling the shipping.  You see, those companies are charging you to fill out the papers for customs.  There are reports and declarations that must be filed to facilitate the inspection of those packages by the Customs Department.  The shipping companies are charging huge amounts just to fill out that paperwork, and the cost is to be paid by the recipient of the package.  For example, if you send a package to your girlfriend or wife here in the Philippines, it might cost her $50 just to receive the package, because of the charges.  And, you can bet that the shipping company is getting the vast majority of those funds (even though you already paid a shipping charge).  In fact, I believe that the shipper may be getting $49 out of $50 that they charge to you, just for filling out the forms!
In the past month, I have gotten two packages from the USA.  The first package contained some items that I ordered from a seller on eBay.  The seller was in North Carolina, USA.  The total amount of the items that I ordered was about $275.  When the package arrived, do you know how much the customs charge was?  P40.  That's a little less than $1.  Last week, I got another package.  This was from a blog reader and Facebook friend, he sent me a gift.  I don't know for sure the value of the items he sent me, but I suppose reasonably it could be around $100 or so.  Know how much I paid for customs?  P40 again.
Why am I paying so little for customs suddenly?
It's simple.  Both of these packages were sent through the Post Office.  Yes, that's right, through the Post Office.  It is notorious that the Philippine Post Office (it's called PhilPost) is rampant with corruption.  Perhaps you have experienced such corruption… a package you sent never arrived, or it arrived missing some items.  Well, the truth is that I have never had such an experience using PhilPost.  But, I am not saying that such incidents don't happen, I am only saying that I believe they occur way less often than you may believe from "what you hear."
The key to using the Post Office and getting your package there safely lies in using some type of mailing that is registered and tracked.  A package that is registered and tracked can easily be shown where it went astray if such an event happens.  That makes it more difficult for somebody to steal, and thus makes it a lot more likely that your package will make it to it's destination.  Sending in a way that is registered and tracked is not so hard or expensive.  You just need to use a service like International Priority mail or something of the sort.  You get a tracking number, and can check right on the Internet to find out where your package is.  And, the good thing is, for almost any package coming via the Post Office, the customs fee is P40.  That's nothing!
Now, I am not advising you that if you want to send a watch or a diamond ring to the Philippines you should send it through the post office.  But, if you want to send some batteries for a camera, or some other item that is relatively low in value, well, the Post Office is a pretty reliable way to send it.  The shipping is also cheap, and I have found it reliable, and the customs fees are very low.  Why pay a shipping company to fill out papers?  Probably most of those forms are computer generated anyway.
So, next time you think that the Philippine Government is ripping you off with customs charges, look at the forms a little more carefully and see who is getting the bulk of that money!  You might just be surprised.  I know I was.