NEW articles daily! Subscribe below to receive daily updates with our new articles!

Well, here we go again. It has been a number of years since I've really addressed this topic, but I think now is a good time to look at it again.
What I am talking about is tourism and the Ninoy Aquino International Airport.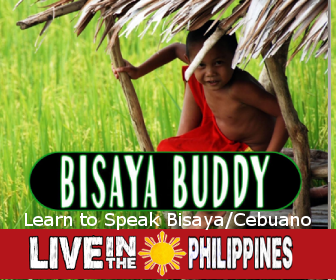 Recently, the Matador Network came out with a new report, "The Seven Most Frustrating Airports around the World." Once again, as is normal the Philippines ranked near the top of the list. Being on the top of the list is usually a good thing, but not when it means you're one of the top worst in the world. Unfortunately, this is a recurring theme, NAIA is almost always ranked in this position or even worse. Problem is, a lot of the problems that they get dinged for our recurring year after year, and never fixed. When will it change?
Over the years, the Philippines has openly stated that they wanted to increase the number of tourists in the country. They would always set goals of how many entries into the country they wanted to achieve in the coming years, but they never achieved any of those goals. Funny thing is, it has been many years since I have even seen them striving for these kinds of increases. I don't remember, but I would say it has been more than five years, perhaps more than that since I have seen them openly promoting goals of increasing tourism here. I have seen many improvements in the Philippines, and I openly talk about those, but tourism is not among those positive changes. In fact, I would almost have to argue that things have only gotten worse.
#3 Most Frustrating Airport
In this latest report the Philippines international Airport, NAIA, ranks as the number three Most frustrating in the world.
The number one most frustrating Airport in the world is Charles de Gaulle airport in Paris. Number two is LaGuardia Airport in New York City. While it must be embarrassing to be on this list at all, I think it is more harmful to the Philippines even though they aren't ranked as bad as those two airports. The reason is, millions of people will go to France and to the United States even if these airports are ranked poorly. There are not a lot of reasons to bring a mass of foreigners to the Philippines. Most of those who come here have family ties or are looking to establish a family (or just get a girlfriend) with a Filipina. There are some people, although a limited number, who do come here for vacation, beaches, and that sort of thing. But, it would be my view that there would be a lot of people who would forgo a trip to the Philippines based on the fact that the airport is constantly listed as being very poor.
There are a lot of countries in the world with great beaches, and it would not be hard to find such a place that would make travel convenient.
The Philippines Is Probably Worse Than Listed
The Philippines being number three on the list is probably a better ranking than they should have gotten. The reason for this is because so few foreigners travel through the Philippines. The majority of the people who use NAIA are actually Filipinos themselves. Filipinos rarely complain, they prefer to remain silent, even if they are outraged by the conditions.
When foreigners see these poor rankings, they just change their minds and decide not to come. With few foreigners coming through, the number of complaints is probably lower than it should be. Generally, foreigners feel more free about complaining when they feel that it is warranted.
The Competition
The truth is, many airports around Asia are considered some of the best airports in the world. I would point to two particular airports which are always ranking in the top spots of the best airports in the world:
Changi Airport in Singapore
Inchron International Airport in South Korea
With the Philippines continually ranking near the bottom, it is hard to compete with their neighbors here. It only makes things worse for the Philippines.
Time for a Big Change
Currently, at NAIA Terminal 2, they are undergoing a renovation. Is that really a wise thing? Yes, when conditions are so poor, it would seem that a renovation would be in order. However, I wonder about that.
With things so bad, I would almost have to say that instead of doing renovations, it is time to start planning and building a completely new airport. One big problem at NAIA is that the terminals are far from each other, transportation between terminals is poor, and the conditions are so bad that the renovation is probably not adequate. If you wanted to strive a world-class airport, it is time to abandon NAIA, choose a new location, and start building something that truly is world-class. In my opinion, nothing short of that will do the trick.
What about the Cost?
The Philippines is a poor country, wouldn't the cost be too much?
Well, I would argue that airports don't cost money, they make money.
Firstly, airports bring in a lot of taxes. Every flight that lands or takes off has to pay a tax. There are terminal taxes. The Philippines has a travel tax for all citizens and permanent residents. If you make the airport a pleasant place, more people will travel, and that will lead to the generation of more income for the government. This extra travel could easily help pay the cost of building a new airport.
However, even more than the actual generation of income in the airport, the big moneymaker will be tourism. Right now, Boracay has been shut down, in an effort to revamp the place, clean it up, and make it even more friendly for tourism. So, they are making it better. There are many other places in the Philippines that could be developed is excellent beach areas, and there are other reasons for tourism besides beaches that could be developed. Imagine the increase in tourists that would come to these places if there were better transportation options and more comfortable and inviting airports. The income generated in the country through increased tourism would make the cost of building a new international airport worthwhile.
Step up to the plate Philippines!
I have been living here for more than 18 years, and attracting increased tourism has been talked about ever since then, and probably before (although less in recent years as I have noted). Do something about it, take steps that will actually make it happen. The time is now.