NEW articles daily! Subscribe below to receive daily updates with our new articles!

My Mom recently arrived here in the Philippines.  She spent Thanksgiving here, and will spend Christmas with us too.  She has actually visited us in the Philippines three times now, and she enjoys it here, I think.  Funny, because she always swore that she would never come here.  She said it was too hot here for her to handle.  I had to get seriously ill before she decided to make a visit!
Anyway, as I said, my Mom is very sensitive to extreme heat, and thus feared visiting the Philippines.  It is indeed very hot here!  I had a little surprise for her over the weekend, though.  We took her for a drive up into the mountains in Bukidnon.  It's quite cool up there!  It gets pretty foggy sometimes, I have even been told that there has been ice on the road at times in the past,  but I don't know for certain.  Anyway, we stopped at a place called Seagull Mountain Resort and had lunch there.  This place has beautiful grounds with lots of different kinds of plants and flowers growing around the place.  At this time of year, their poinsettias were absolutely spectacular in full bloom.  These aren't potted poinsettias either, they are large bushes planted in the ground.  With the cool weather they really thrive up there!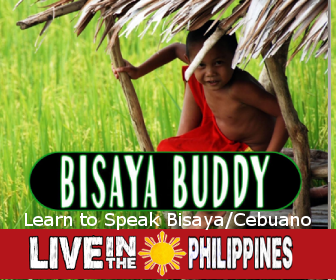 Anyway, my point here is that the Philippines has more than just hot weather.  There are various types of climates in the country.  If you like cool weather, try Baguio City or Bukidnon Province, which is here in  Mindanao.  In a place like Bukidnon, you are within a couple hours from the beaches, yet still in a relatively cook climate!  The best of both worlds.