NEW articles daily! Subscribe below to receive daily updates with our new articles!

A month or so ago, Feyma and I moved to new location in Davao City. I wrote about that, so if you follow the site, you probably Artie knew that.
I also told you that we were downsizing. The reason for downsizing is because our family, those living at home, is shrinking. Our kids are growing up.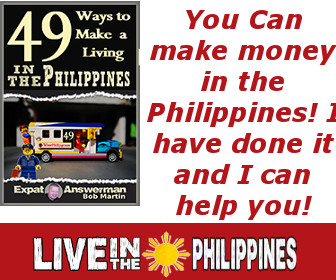 There was a time when we had 10, perhaps more, people living under our roof. Right now, we are down to six people living in the same house. In May, that number will dwindle to only three people. Around mid-May, Feyma, Aaron, and Jared will be going to Alaska and working there for about six months. They will be doing this each year for the near future. For Feyma, probably for five more years. Since the boys are young, and just becoming adults, they will decide how long they choose to do this type of work. So, as you can see, downsizing was both feasible and necessary.
No Maid
One of the choices we made in downsizing is that we would no longer have a maid. For the past 18 years, we have pretty much always had a maid to help out around the house. There have been a few gaps when one made quit and we were still searching for a new person to replace her. But, those were only short times. Now, unless we have a major change of heart, we simply will not have a maid at all.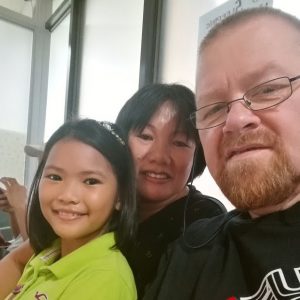 So far, I feel that it is working out fine. We have a much smaller house, so there are fewer chores to do, and all of us are pitching in to do our fair share. That includes me. In the past, I guess I kind of had a life of luxury, where I basically didn't have to do anything as far as household chores. Of course, when we lived in the United States, I certainly did my fair share, but here in the Philippines having a maid meant that I mostly just had to concentrate on my work duties and living life.
In many ways, having a maid creates problems. Trying to teach her to do things the proper way is always a hassle. We have had incidents where maids stole from us or created other problems in the house as well. So, this move keeps the drama level down as well.
When we decided to move to the Philippines, one of the things that we look forward to was having a maid to help take care of chores around the house. Of course, at that time we had small children, ages eight, four, and less than one-year-old. Now, our kids are more or less grown up. That cuts down the workload a lot. In most ways, over the years, having a maid was a good thing, and it rarely created problems (although, as I pointed out, it did from time to time). Feyma and I are at the stage in our life, though, that we just don't feel we need a maid any longer.
For half of the year when there will be only three people living in the house, all the more, we will not need a maid.
Yesterday, I turned 56 years old, so, transitioning to a different phase of life is kind of normal at this age. In fact, this new stage of life is something I'm looking forward to, being able to spend more alone time with my wife, and such.