NEW articles daily! Subscribe below to receive daily updates with our new articles!

Bill Asberry is an American who is preparing to move to the Philippines real soon now.  I have come to know Bill over the past 5 months or so and have enjoyed interacting with him and building a friendship.
I asked Bill if he would agree to be my first Video Interview here on Expat Island, to which he graciously agreed!  That made me quite happy.  I felt that our conversation was interesting and informative too.  Quite entertaining.  I hope you enjoy it as much as I did.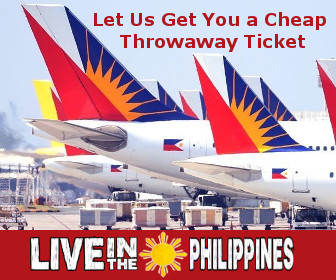 I must apologize, though.  The video part of this interview got messed up due to an error that I made.  It was my first time to use the software to make the video recording over Skype, and I did something stupid that caused it to be unusable.  However, I was still able to use the audio portion of the interview, and I simply put an image in place of the video.  Bill was nice enough to offer to do the interview over again.  However, I decided not to do that, because I thought that our conversation turned out so nicely, I wanted to keep it.  I promise, though, I will do better on future videos!
So, for now, please watch the video, listen to our conversation and enjoy!  Have a question based on our conversation, or just want to share your thoughts?  Leave a comment below!  I'd love to hear from you!
Again, Bill, thank you for doing the interview, and good luck on your new life in the Philippines!