NEW articles daily! Subscribe below to receive daily updates with our new articles!

Well, I am writing this article on Sunday, June 21, which is Father's Day.  I think.
Why would I be unsure about that?  Well, let's just say that my Father's Day experiences in the Philippines have been a bit… well… different.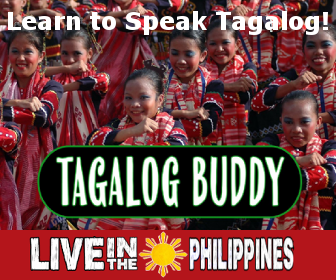 It all started on my first June in the Philippines.  We moved here in May of 2000, so we had only been here for less then 2 months at the time.  One week, on the radio that week, whenever you would tune in they would keep announcing that Father's Day was coming up that weekend.  Stores were announcing "Father's Day Sales."  All kinds of Father's Day wishes going out to listeners.  It was a festive mood.
When is Father's Day?
All the while, I couldn't help but feel that something wasn't right.  For some reason, it didn't seem right to me.  Then I figured it out.  It wasn't Father's Day that weekend at all.  No, Father's Day was slated for the following week!
Well, the first thing I thought was that maybe the Philippines celebrates Father's Day on a different day than the US does.  That would be fairly normal, after all.  For example, almost all of the world celebrates Labor day on May 1, but the US celebrates it on the first Monday in September.  So, it wouldn't be unusual that Father's Day was celebrated a week earlier than expected in the Philippines.  I just went with the flow.  However, the following week, after Father's Day had passed, some of the radio stations even started announcing how they had made a mistake, and actually Father's Day was still coming up… the next weekend.
That was kind of strange that more than one radio station would make the same mistake like that!  And, after that year, 2000, I never experienced it again.  Until this year!  That's right.  A week ago, on June 14, when I woke up in the morning, I started getting text messages on my cellphone.  "Happy Father's Day, Sir Bob" – stuff like that.  I must have gotten 15 such messages.  Hmm… I thought, this is not Father's Day.  So, I looked it up on the Internet.  According to what I found, on Wikipedia, Father's Day 2009 was scheduled for June 21.  And, Wikipedia even listed what countries celebrated on that date.  Both the USA and the Philippines were listed as the same date, June 21.  Why were all of these people wishing me Happy Father's Day?
Somehow, much of the Philippines had gotten the date wrong again!  How could it happen?
I posted a message on Facebook, reading:
I keep getting texts from people wishing me a Happy Father's Day…. That's great, and I'm happy for it. But… Father's Day is next week!
Later in the evening I got a message on Facebook from another American expat, Jerry Olson, who lives in the Philippines.  He said:
Bob that's what I was thinking but I'm being told they celebrate Fathers Day here in the Philippines today? Go figure!

Then, after I told him that the Philippines actually celebrates on the same day as the USA does, he said…

So I was right all along, Went to the mall and there were several couples that I know out celebrating Fathers Day. Asawas taking them to the movies and out to eat.
Yep, he experienced the same thing too, and he lives in the Visayas!
Now, here we are a week later, on June 21, and everybody is wishing me Happy Father's Day again!  I'm getting text messages, e-mails and such from people all over the Philippines wishing me Happy Father's Day (again).  Some of these messages are from the same people who wished me Happy Father's Day last week too!  Ha ha…  I love it.
I wonder how the confusion comes into play.  Why do people keep thinking it is Father's Day a week early?  But, like I say, in the ten Father's Days that I've spent in the Philippines, this has happened only twice.  I wonder why?  Father's Day is always celebrated on the third Sunday of June, it would seem pretty easy to keep track of that.
Anyway, I do love celebrating Father's Day and every other holiday here in the Philippines.  I just wonder why the date always gets mixed up?
Any ideas?
Happy Father's Day to all Dads who are reading this!