NEW articles daily! Subscribe below to receive daily updates with our new articles!

Hi everybody. Aaron had an article about his job in Alaska yesterday. He wrote that last week for me to publish this week. I wanted to give everybody an update about what is going on with them now, though.
Feyma and Aaron arrived in Naknek, Alaska, where they are working, last Friday, June 23. I chatted with Feyma while they were waiting at the airport in Anchorage, but after that I never heard from them until yesterday. Feyma and I expected that it would be a while before we could talk again, because Internet is spotty in Naknek, and also since the cannery where they are working is just starting up for the year, and we expected that Internet access might not be on the top of the priority list on day 1.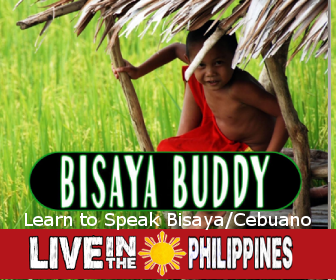 So, it was a bit over 4 days that I did not hear from Feyma or Aaron. I was not worried, though, because of what I explained in the last paragraph. When I woke up yesterday morning, I was very excited to see that there was a message waiting for me from Feyma. She told me a little about how the work was, what kind of hours she and Aaron were working and other general information. It was really good to hear from her and get the information that she shared.
The bad news was that she said that Aaron was having difficulty. He is not used to working the long hours that they work. They are, on most days, working 16 hours per day, up to 7 days per week. Aaron has never worked that kind of schedule before, and Feyma was worried whether he would be able to make it.
Later in the day yesterday, Aaron contacted me. I was pretty surprised and happy when I talked to him. He really had a good attitude. I asked him if he could make it, and he said that he will make it through. He likes it, actually, but he is very tired from the long hours. He said that he has quite a few blisters on his feet, which, I guess, is to be expected. But, after talking to Aaron, I feel nearly certain that he can make it there!
I felt that this was a good opportunity for Aaron. He had never really had a real job before, other than doing some graphics work for me. He tried getting a job in Vancouver, WA while he was staying there, but he has no work experience so it was difficult. If he can stick out this job in Alaska, he will have some good work experience to put on his resume and can probably get a decent job when he tries. I also felt that Aaron needed to learn about work, earning money and such. As he said in his article yesterday, "he really didn't know how work worked" LOL. I feel that this kind of job that he has now is sort of like going to boot camp in the military, and will harden him up and make a man out of him. With the attitude that he showed me yesterday, I feel even more strongly about that.
On Feyma, I am not too worried about her being able to make it. Feyma is a tough lady, and she is also very stubborn. If she says that she will do something, she will do it! She decided that she wanted to try this work in Alaska, and I supported her. With Feyma, if she decides something you might as well support what she will do, because she won't change her mind! Perhaps there is only one person I can think of who is as stubborn as Feyma.. that's me. LOL
What are they doing?
A lot of people have asked me what kind of work Aaron and Feyma are doing. Well, both of them are working at a Seafood Processing plant in Naknek, Alaska. The processor that they are working for is Red Salmon Seafood.
The job that Feyma has at the plant is deboning the salmon. She uses a pair of tweezers to get all of the bones out of the fish. She says that it is not too difficult or dangerous at all, but the constant repetition and the long hours are hard. She also told me that "she will make it" and I know that is true. I have no doubt. Feyma said that by the end of working 16 hours her thumb and other parts of her hand are numb from constantly doing the tweezers to get the bones out of the fish. I have worked 16 hour days in the past, for many years actually. I told her that in a week or two she will get used to it more and she won't feel as bad.
Aaron's job is a the other end of the "assembly line" where the fish come to him already filleted and ready to be packed up. He has to take the fillets and put them on a tray and prepare to send them to another area. He says that his job is very safe too, which is good.
Filipinos
Feyma reports that a LOT of the work crew where she is working are Filipinos. She seems to already have a number of Filipino friends (and other nationalities too).
Aaron is a fairly shy person, but he is more outgoing when around Filipinos, since he basically grew up in the Philippines and around Filipino people. Having a large part of his work crew composed of Filipinos is also good for him, I think.
Proud
I am proud of Aaron and Feyma for their hard work and effort. I feel this is a great move for Aaron. It will set him up for other kinds of work in the future. He has talked about the probability that he will remain in the States and live there. Of course he will visit us in the Philippines, but he will probably live in the USA. That is not 100% sure yet, but after this job it will give him a nice wad of cash so he can set up his life there, get an apartment there, and get on with his life.
Well, like I said, I wanted to share this update with everybody, because I do get a lot of requests for information on how Feyma and Aaron are doing. Now you know!