NEW articles daily! Subscribe below to receive daily updates with our new articles!

Just wanting to write a follow up on the "Dear Feyma: Please Advise" column that I wrote a few weeks ago. I got a private email and said that he is happy to be married to an older lady. And that she stayed in the house not in the bar hanging out. I responded to him and told him "good for you." I'm really happy it worked out well for him.
I knew some friends in the States before that said similar statements as the emailer said. I also knew a friend in the States I think she was the youngest one on our group of women. She married a guy from Hungary but a US citizen already. He must be on his 50's at that time. The girl being young, likes to hang out with her other set of friends a few times a week and go disco dancing and drinking. The husband sometimes complained and told us ladies about the rendezvous of his wife and we told him to tell her. He just gave us a grin. Really I think he just didn't care of what his wife was doing as long as the she comes home to him. The wife really drinks, she even told us girls that we should go out one night bar hopping. Hmm, a few of us said we'll pass on that.  A lot of us don't drink so its a waste of time to go out. She told us that just hanging out at one of our friends house without any liquor is totally boring. I think she got bored with our group. Her and her hubby moved to California later.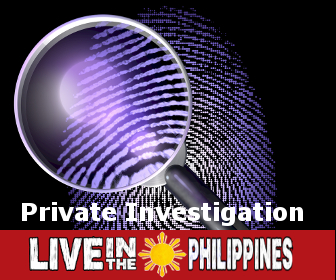 That lady, when she visits the Philippines, the whole time she's here she will go out with her friends partying. One barbecue party with our friends and both of us were invited I asked her what does her husband and her family think of her being as if she's a party animal she was just smiling and she's really proud of it though. She said
hubby doesn't know I'm partying hard in the Philippines when I'm there. He knows that I go out but he didn't know I party hard. Of course my family were against it but nothing they can do about it.
The thing is if they will tell the husband the wife will make herself good to her hubby and hubby will believe her and she will tell hubby to cut off the support for the family. Her dad is in bad health so in short they really need the support. I heard of the statement first from this lady about "the reason I go out and have fun now because I have the money now. I grew up poor and didn't have fun before."
I know some friends married to foreigners who were in their late 40's and like to hang out in the bar a few times a week without their husband. They drink, play pool or poker and other games. They like to hang out a lot now since they had the money to do it. They didn't have this kind of life growing up.
I met a friend a few years back here in the Philippines. She's in her early thirties when I met her, she's married to a foreigner. He must be in his mid seventies. I could tell you both the lady and the guy both loved each other. He is a little sickly and just wants to stay home all the time. The lady on the other hand wants to have friends and she hangs out with her friends a lot. She said that she didn't have time to hang out before because she had to work hard to support her family. Since the husband wants to stay home she would  just wait until the husband fell asleep then she would go out with her friends. She would just tell the maid that she's out and be back later. The husband knew that she went out a lot of nights each week to be with her friends. She said when I meet her that she goes out at night but she's faithful to her hubby. I haven't seen and heard from here in a long time now. I wonder if they're still here in the Philippines. I've known a lot here in Davao that go out and have fun. They still are married to their respective husband. As long as they have the trust I guess that works. If the husband agreed with it then why not.
It just different in everyone of us. I just don't want to go out and hang out in the bar. I just don't have the time and desire to be there. I just want to spend time with my hubby and kids. We are happy just hanging out on our backyard and doing the barbecue. That is really our fun time. Tell me I'm weird but its okay. We are just different.
Cheers!