NEW articles daily! Subscribe below to receive daily updates with our new articles!

You've heard of a "food trip," right?  Usually that is like a road trip that somebody takes to go partake in food.  Like, maybe you would take a trip to Memphis to eat BBQ at a lot of Memphis BBQ places.  Well, not long ago, Aaron and I went "Fruit Trippin'."  Yep, we went on a special trip just for fruit!
You see, a couple of weeks ago when we were in GenSan to visit the Blogfest and other activities in General Santos City, I wanted to take a trip to a place called Tupi, and Aaron came along with me.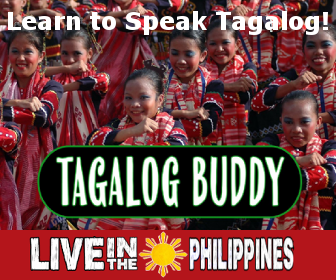 Tupi is a small town that is about 45 minutes to an hour drive north of GenSan.  Fruit is king in Tupi.  The big employer in the area, practically the only business is the fruit business, and it's headed up by Dole Philippines, the big fruit grower.  Dole is most famous for it's pineapples, but they grow lots of other fruits too, and other products as well.  One of the things that Dole is getting more famous for is cut flowers too.  Another relatively large business in Tupi is called Kablon Farms, which makes fruit based products mostly.  Things like jellies and such, and they are made right there in little Tupi.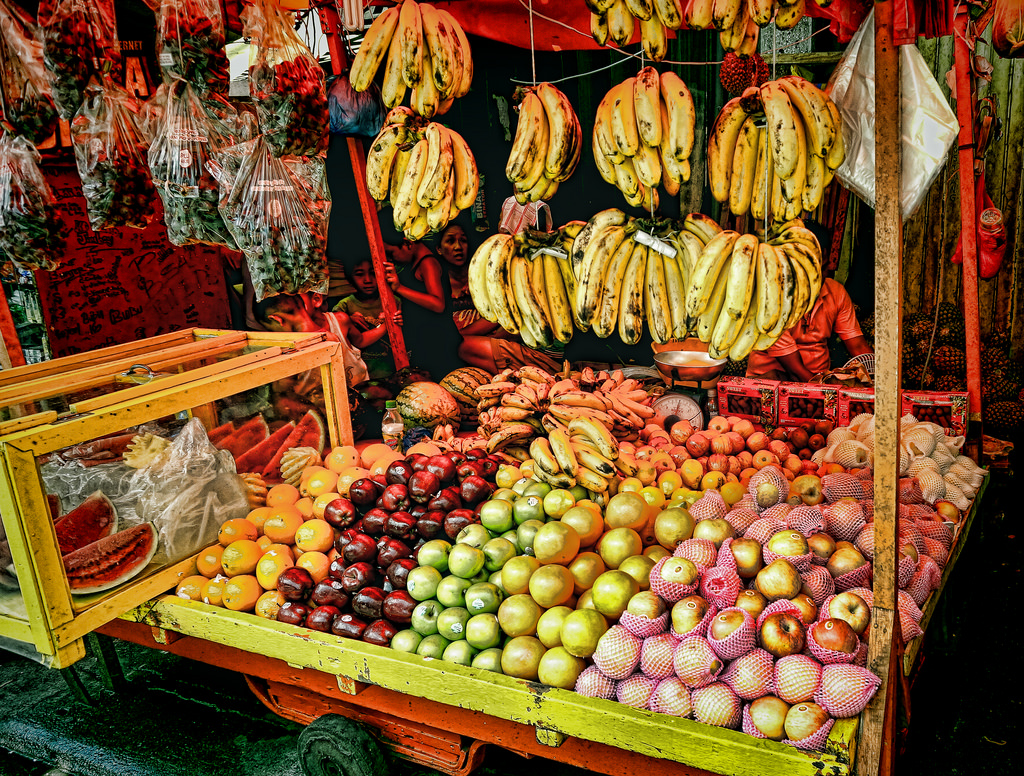 Back when we lived in General Santos City, from 2000 until 2002, Feyma and I used to enjoy taking a ride out to Tupi at least once per week to buy fruits.  You could find all of the fruits in the City, but in Tupi you paid about half the price, the fruit was fresher, and we enjoyed the road trip through the pineapple fields and other fruit orchards.  It was a nice family outing for us.
Because of my memories of our regular trips to Tupi, I wanted to make a fresh visit to the place.  Mostly just for the nostalgia of the trip, but also I thought it would make an interesting article here on LiP too.  Feyma, Aaron and I arrived in General Santos early on a Friday morning, and we had several meetings in the morning.  After that, Feyma wanted to go to Patag, Sarangani to visit the family farm and see some of her sisters there.  Aaron and I decided to take a bus ride to Tupi and visit the fruit stand.
The buses going to Tupi are not fancy like the bus that we rode to GenSan from Davao.  They are older buses, no air conditioning, and very basic.  But, that's how the Philippines is, especially out in the Province, and we thought it was a nice adventure, so we caught the bus at the Bulaong Terminal in General Santos City, and northbound we went.  It had been a long time since I had been to the big fruit stand in Tupi, so I was hoping I could remember exactly where it was along the highway, so that I could tell the bus driver to stop and let us off!  Ha ha.. sure enough, after a while I saw the fruit stand pass by and I missed telling the driver to stop!  Oh well.  It was probably at least 2 Kilometers before we were able to get off the bus, so we caught a tricycle back to the fruit stand.  That tricycle ride was an adventure in itself, but that's a story for another day.
When we got to the fruit stand it was pretty much just as I remembered it.  The only difference was that it had a few less products than before, perhaps because of the season, I can't say for sure.  In the past, in addition to fruits, they also had some types of vegetables that were hard to find elsewhere.  One that I particularly remember was very good asparagus.  One of the nice things at the fruit stand in Tupi is that the fruit is so fresh!  After all, the fields where they grow the fruits are just beside the fruit stand, really the fields surround the fruit stand!  You can literally smell the fresh fruits in the air all around the town of Tupi, it's so refreshing!
Aaron and I chose some fruit to buy and bring back to General Santos City.  One of the things I saw at the fruit stand was a sign for some "Super Sweet MG3 Pineapple."  What the heck is that?  I never heard of MG3 Pineapple before, but we bought some to try it out.  It wasn't any better than any other pineapple I've eaten in the Philippines, though!  We also bought some pomelo (one of my favorite fruits) and some papaya.  I was surprised at how inexpensive the papaya was (papaya is also a favorite of mine), just P7 per Papaya, and they were very large.  That's only about 16 US cents per papaya!
Unfortunately, Aaron and I had a problem getting a ride back to General Santos, all of the buses that passed by were full!  Finally, though, a Van stopped and picked us up!  What an adventure!  We had a really nice time, good father and son bonding time, if you ask me.
When we got back to GenSan, we went immediately to our hotel, Sarangani Highlands.  The next morning, we had the staff from Sarangani Highlands cut up some of the fruit for us to enjoy for breakfast, and it was quite delicious!
The day we went fruit trippin' in Tupi was a lot of fun for Aaron and I.  Brought back some memories of past trips to the place, and also made some new memories for both Aaron and I.  We'll have to do it again soon!