NEW articles daily! Subscribe below to receive daily updates with our new articles!

If you are a regular reader of the site, you certainly know the procedure to get a Balikbayan Visa (Balikbayan Privilege) when you arrive in the Philippines.  You fly in to the Philippines with your Philippine spouse, she requests that you be given the Balikbayan Visa, and a 1 year Balikbayan Privilege stamp is placed in your passport.  That's it, you are good to stay in the Philippines for a full year!  No visa requirements, no visits to the Bureau of Immigration, no visa extensions, no head tax.  You're good to go!
But wait.  Can it be different than that?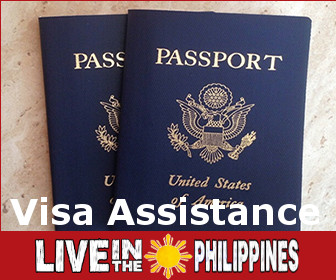 Well, one thing about enforcement of the laws in the Philippines is that things are "consistently inconsistent".  Credit goes to Dave Starr for that phrase, he has been saying it, and rightly so, for years now.  Fact is that what is interpreted as being OK under the rules varies.  It varies from one time to the next.  It varies depending on the location where you are entering the country.  It varies depending on which line you go through.  You just never know for sure.  The procedure outlined at the beginning of this article is the way the law is written, but you just never know how it will be enacted.  You should always expect it to be handled the way the law is written, if you get a little extra, more than what you were supposed to get, well you got lucky that time.
Recently, I was contacted by Shirley with questions about getting a Balikbayan Visa.  The method of getting the visa, which Shirley asked about, would be unconventional, and I don't think it will work for her, but really, who knows.  She can certainly try to be issued a Balikbayan Visa, and the worst outcome that I can think of is that they will say "no".  Listen to the Podcast and see what Shirley has in mind.  You might be surprised.
Podcast: Play in new window | Download | Embed
Do You Have a Question?
If you want to send a question for inclusion in a future Podcast, just use the app below, click on the button below, where it says "Start Recording".
Questions submitted by eMail will no longer be answered, you must submit through the voice message above.
Thanks again for listening, everybody!