NEW articles daily! Subscribe below to receive daily updates with our new articles!

About a month or two ago, I got an inquiry from a company in the United States. They were wanting to advertise on this website.
It was a company that I felt I had a use for, and when I looked over their website, I found it to be well done, and their service looked great. I have used a service like this in the past, but felt I no longer had a need for such a service, so I let my previous relationship expire. However, recently I found a need for such a service again, so I was thinking of establishing a relationship again.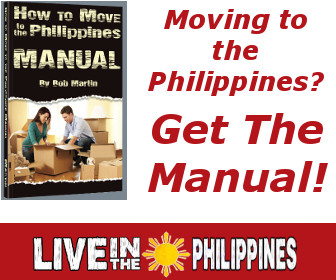 The previous service I had used, though, was only OK, not spectacular, so I wanted to find a new provider that I would use. So, I replied to this company and told them that instead of taking them on as an advertiser, how about if we establish a two-way relationship where I will be their customer, and they will also be mine. I would provide them free promotion here on LiP, while they would supply their services to me for free. That way I could try them out and make sure that their services were good quality and help readers here find a quality service that they would also need. They agreed to my proposal, and we are in the process of getting it all set up right now.
At this time, I am not yet prepared to mention what the service is, because I want them to be ready before I start sending people over there. That should come soon, though.
I needed a document notarized
As part of setting up their end of the service, I had to submit a document, which had to be notarized. I did not really feel that a Philippine notarization would be appropriate or even accepted, so I was not sure how I was going to accomplish this.

To my surprise, the company that I am dealing with told me that they have an online notary that they partner with to achieve notarization for people who live outside the USA, or who simply don't want to be bothered by going to a notary to get a document notarized.
What? Online notarization? I had never heard of this before.
So, this company put me in touch with their online notary partner.
Signing up
I went to the website of this online notary, and filled in the information needed, uploaded two photo IDs (I used my Philippine Driver's License and my US Passport for ID), and uploaded a PDF copy of the document which needed to be notarized.
On the next step, I was told on the site that the cost of doing the notarization would be $25. I felt that price was fair, so I proceeded.
When it came time to have a notary public come online to take care of business, I got an error message! immediately, I also got an email from a fellow named Bill, who was a VP for the notary company. Bill told me that he was sorry that they were having a software issue at the time and asked if we could schedule the notarization at a later time. I said that would be fine, and we set a schedule for a couple days later.
When the scheduled time came along, I went to the notary website, logged in and requested a notary to take care of my request. After about 90 seconds a notary accepted my request.
The actual Notary Process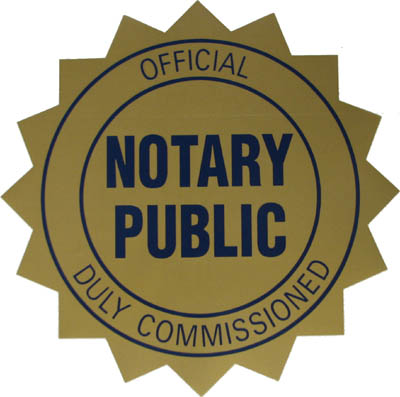 When the notary came online, we had maybe 30 seconds of chat to kind of "get to know each other" and then she reviewed my documents and asked me a couple questions. I approved that the charge would be $25 unless they found that a deeper investigation was needed before they could notarize my document. They still did not have my credit card number, that comes at the end.
Next, a questionnaire came up, maybe 5 questions or so, as I recall. They asked me questions about my past with multiple choice answers, things like "which of these addresses have you ever lived at?" These questions, as far as I know, were designed to prove that I really was the person I was claiming to be. All of the questions were easy and it took maybe just a minute or two to complete the questions.
After the questions were all answered, the notary said that everything looked fine, and the total charge would be $25, I approved that and entered my credit card number into the system and it was all done! I was offered the chance to download my notarized documents, and the notary also sent the documents tot he company that I am dealing with.
It was all very easy and efficient. The only "hiccup" was on the first day I went to do it there was a software issue, but those kind of things happen sometimes and I did not consider it a big deal.
If you need a US Notary
So, if you need a US notary on a document, something which I previously thought was not possible to do from the Philippines, it is actually easy, cheap, and quick. I find that there are actually multiple companies doing these online notary services. The company that I used is called Safe Docs. I recommend them highly for any notary needs that you may have. If you have a need, give them a try!
As for that other service… I hope to be telling you more soon!