NEW articles daily! Subscribe below to receive daily updates with our new articles!

For most people who read this blog, they are probably used to having cold weather, even snow for the Christmas Season.  Of course, if you are in the Southern Hemisphere (Australia, New Zealand, anywhere south of the Equator) you are the opposite and it is Summer at this time of year.  Still, I believe that the vast majority of our readers are in the Northern Hemisphere and in Cold Weather parts of that Hemisphere.
For me, I come from Washington State, in the Pacific Northwest area of the United States of America.  During December it is normally cold there.  We didn't usually have snow for Christmas, but sometimes we did.  But, I don't remember a time when it wasn't cold in December.  Normally, it was raining and icy at this time of year too.  When I moved to the Philippines, I had not thought about the fact that it would be a HOT Christmas from that point on.  The first few years, it just didn't seem like Christmas to me, and I had a hard time feeling festive in the hot weather.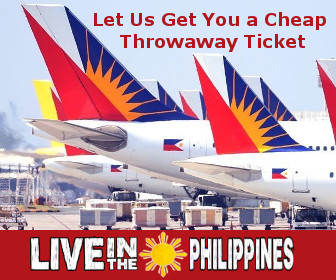 So, the question came about… what do I need to do to get into the Christmas Spirit that I missed so much.
I didn't really know what to do.  I thought about it and thought again, but couldn't find a solution.  Then, one year, on December 24, my wife and I were out shopping.  I told her that I had an idea.  We went to a local fast food restaurant and bought enough food for a few hundred meals, then we got the kids, loaded up the food into the car and drove around town, giving meals to homeless people on the streets.  We primarily focused on street children, although anybody who looked like they were going hungry tended to get a meal.   We even gave food to some traffic police and such who were working hard on that Christmas Eve day.
After we finished giving out the food, I realized that I really felt great!  It worked!  I felt like it was Christmas again!  My only sorrow was that I wished that I had more food to give out.  Now, every year my family and I figure out something to do to help poor people, and it makes us all feel that it's Christmas time again!
So, the lesson that I learned is that Christmas doesn't have anything to do with the weather.  You can do other things to get that Spirit that you used to associate with Cold Weather!
Merry Christmas, everybody!