NEW articles daily! Subscribe below to receive daily updates with our new articles!

Our Move is quickly approaching
We will miss the Philippines
So, as I told you a couple of months ago, Feyma and I are moving back to the USA. We have settled on living in Logansport, Indiana. I thought I'd post more today about the pending move, when it is going to happen, what I am going to do there and other such loose ends.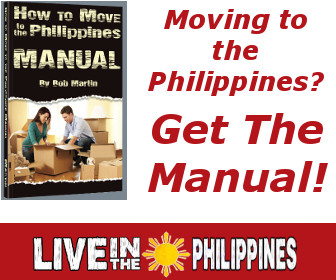 I am basing the topics that will be included in this post on what questions I am frequently getting from people. So, if I don't cover something that is of interest to you, let me know what you are curious about, and I will address it.
Who is moving?
Well, our family consists of:
Bob (me)
Feyma (my wife)
Chris (our oldest son)
Aaron (our 2nd son)
Jared (our youngest son)
Aaron and Jared
Aaron and Jared are already living in the United States.
Aaron has been spending at least half of each year in the USA since 2015. Jared spent several months in the USA in 2017 and spent most of 2018 in the USA. The two boys are living in Atlanta, Georgia now. Jared's job is actually in Alaska, but he has 2 months of each year off, and during those months, he makes his home in Atlanta. Aaron and Jared share an apartment there.
Bob, Feyma, & Chris
The three of us live in Davao City, Philippines. Feyma has spent 6 months of 2017 and 2018 in the USA, working in Alaska. Chris and I have both been in the Philippines the entire time.
After being a significant time in the USA for each of the past 2 years, Feyma had a real desire to move there. I was a bit reluctant but decided it was her turn to choose our path, so I agreed. Now that I have made the mental shift, I am very excited to exit the Philippines and set up a new life in the USA. Mentally, I have already shifted to the USA, and can't wait to make the physical shift as well.
When will we move?
Originally, we were thinking April or May of 2019 for the move, but many are surprised when I tell them, we plan to make the move in mid-January, just a few weeks from now.
The reason for the earlier move is because we feel it fits in better with the work that Feyma will be doing there. Most likely, she will be working for Tyson, processing pork, and this is a busy time of the year for them. In a few months, things slow down. Because of this, if we wait, it may be more difficult to be hired there.
Yard Sale
The past 4 to 6 weeks we have been actively selling our belongings. We can only bring 2 suitcases each with us (plus carry-on). Shipping our belongings to the USA is cost-prohibitive, so we won't be doing that. Instead, we are selling virtually everything we own and will be off to a fresh start in Indiana.
As of now, the vast majority of our belongings have been sold. Some items are still here in the house but will be picked up in the next couple of weeks before we depart. There are still things to sell, but we are not too worried about getting it done. We really have only one or two significant items left to sell, and the rest consists of just small things. If we end up having to give some of the things away (likely) that is fine too.
Shopping for Airline Tickets
Right now, we are in the mode of shopping for our airline tickets. We have made a commitment to each other that by the end of next week we will make the purchase. Maybe quicker than that if we come across the right deal.
Part of selecting airline tickets includes finding the best route. Finding the right cost is important, but the best route is probably the most important. We want to choose a port of entry into the USA that is friendly, quick immigration procedure, etc. Also, we would like to arrive well rested if possible.
We are looking at three different routes right now:
One would take us from Cebu to Seoul to Seattle. We would have a 20-hour layover in Seattle, get a night sleep, then go to Indianapolis.
Another would take us from Cebu to Shanghai to Los Angeles. Another 20-hour layover there would allow us a night of sleep before heading to our final destination.
The third route we are considering would bring us from Cebu to Seoul, on to Toronto, and our port of entry into the USA would be in Indianapolis, near our new home.
Each of these looks pretty good to us.
What kind of work will I do?
A LOT of people are asking me what kind of work I will do in the USA. Well, I have been self-employed since 1991, and I intend to continue doing that. I enjoy the freedom and independence of the type of work that I am currently doing. Much of what I do now is location independent, so the things that I like I can continue doing. Things that I am tired of.. well, I can move on from those.
Retail Arbitrage
One thing that I will be jumping into completely is doing retail arbitrage. I have been wanting to do this for years.
For those who don't know what "retail arbitrage" is, read my post over on my new website.
I actually was doing retail arbitrage (before it was even called that) back in the mid to late 90s. I was good at it too. Retail Arbitrage has become a lot more mature now, more tech tools to assist with doing it better, etc. I am very excited to take advantage of the opportunities in this area. For me, this kind of challenge is fun, and I think it will also be very profitable.
Bye Bye Philippines
So, it looks like about 2 to 3 weeks from now, we will be flying out, waving goodbye to the Philippines. We have mixed feelings, but overall excitement. We have loved our life in the Philippines but look forward to a new adventure.
We are at a different stage of life, of course, after nearly 2 decades in the Philippines. Living here has been great for us, but at this point in life, we feel that the USA serves our needs better.
It will be exciting to see how things work out!