NEW articles daily! Subscribe below to receive daily updates with our new articles!

I am sitting here on the whitest powder beach that you could ever imagine, using my laptop over the wireless internet connection here at the resort.  I have to wear my sunglasses because the bright, hot sun is right in my field of vision.  Oh, it's OK now, after typing that last sentence a beautiful girl came over and held up a shield to block the sun in my eyes.  Hmm… very nice!  Hold on while I have a sip from my mango shake.  Ah.  What a new year this is for me here in paradise!
Sorry, but I had to start off that opening paragraph for all of you readers who are stuck in the snow banks and such, enjoying New Years by watching football bowl games (too cold outside, right?).  Actually, I am sitting here in my office, which is in my house, looking out my window at some banana trees in the next lot over.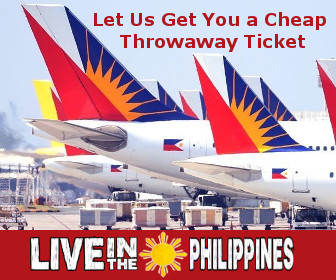 Just to tie this post in with our general theme here, did you know that New Years is celebrated in the Philippines to a greater extent than Christmas?  That is my observation, and my wife thinks so too.  For example, on Christmas Day, the malls were open here (albeit they opened in the afternoon), but today, New Years Day the malls are closed!  Just an interesting tidbit.
I just wanted to say Happy New Year to all readers of the LiP blog!  I hope that everybody has a great 2007, whatever your goals and plans for the year!