NEW articles daily! Subscribe below to receive daily updates with our new articles!

As I have mentioned many, many times on this site and other places where I write, the Philippines, culturally, is a very different place compared to our homelands.  I mean, if you are a westerner – American, European, Australian, etc., the Philippines is not the same as where you come from.  So many things are different, and it can takes years to reach an understanding of the cultural aspects of various experiences that you may encounter.  I have been here more than 9 years now, and I still learn new things.
Bebe Metillo is my Bisaya teacher, and also has language lessons here on LiP.  During our weekly classes, Bebe and I often get into discussions about cultural issues and experiences that I have in the Philippines.  Getting Bebe's insight into my experiences helps me a great deal and shows me new things that I would not have realized without her input.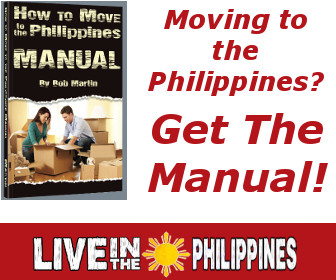 A while back, Bebe and I got into a discussion about Filipino Hospitality, and meals in general.  In the Philippines, you cannot go into somebody's house without being offered a meal or a snack most of the time.  I mean, as soon as you walk in the door, they ask if you want something to eat or drink.  If you happen to stop by somebody's house during the time when they are eating a meal, watch out, because they will practically pull a chair up to the table and put a plate of food in front of you!
Sometimes it is a little embarrassing to me when something like this happens.  I mean, if you go into a home where the people are obviously poor, and they are offering you the best food that they have, it can make you feel that you are really imposing, and even leaving the family with no food for themselves!  But, what are you to do?
Well, Bebe explained something to me and made me look at this kind of situation in a whole new light.  She gave me a different angle on it from what I had previously seen.
You see, when people ask you if you want something to eat, they may actually be hoping, even praying that you will say no.  Culturally, they must show you their hospitality by offering you food, even if they can't afford to do so.  To not offer you something would be downright rude.  But, in their mind, they know that if they feed you, there will be less for their family to eat, and frankly, their food might already be lacking for the family, even if you don't eat.
As a rule, if a Filipino family offers you food when you visit, you should say no!  Yes, this is true.  You should really say something like "Oh, thank you, but I am full" (even if you are hungry).  If they offer food again, you should again say "I already ate, and I can't eat more" or something like that.  However, if they offer you food for a third time, then you know that they sincerely want you to eat, and you are free to accept their generosity!
To my western mind, in the past, I always felt that if I was offered food, even if I did not want to eat, it would be rude for me to say no.  However, based on what Bebe told me, the polite thing is to say no.  If the offers keep coming and that third offer comes, then, my opinion would be that you not only are free to eat something, but you have some obligation to accept what is offered.
What did you think about this?  Did you always feel that you had an obligation to accept food when it was offered?  Did you, like me, feel guilty about accepting food from a poor family?  Well, I believe it is important to know that in the future, you really should say no, out of politeness, unless your host really insists.