NEW articles daily! Subscribe below to receive daily updates with our new articles!

As you can imagine, through this blog and my other blogs, I get a lot of e-mails from people who are thinking of moving here.  I also talk to a lot of other ex-pats who live here.  Often times, if you are in the mall or whatever, you see other foreigners.  Sometimes I strike up a conversation with the other foreigners, and some of the things you learn are fascinating.
One topic that is always a little fun is to ask a person where they decided to live when they moved to the Philippines, and why.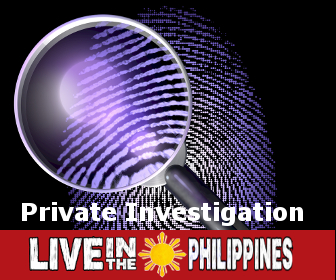 If you ask a guy who still has not moved to the Philippines, but intends to move, where he plans to live, almost all the time, the answer is "My wife is from XYZ, so we will live there."  So, they settle in on the area where their wife is from as their choice for their new home.
If you meet an ex-pat who has lived here for a while, and ask about where he has lived in the Philippines, here is what you usually hear:  "Well, my wife is from XYZ, so when we moved here, we settled in XYZ.  After a year, or two, we couldn't live there anymore, so we moved to ABC."  I will ask… "why couldn't you live there anymore?"  The answer is always the same – "had to get away from the wife's family!"  Ha ha… it always works out like this.
So, just to reiterate, guys who plan to move here invariabley choose to live in their wife's hometown.  After moving to the wife's hometown, after a year or two, most guys either move somewhere else, or want to.
Why is it like that?  Well, I can't give every answer, but I'll tell you about my experience.
My wife grew up in the area around General Santos City.  When we moved back to the Philippines, we settled there in GenSan, maybe 2 or 3 kilometers from the house of my in-laws.  I quickly learned that 2 or 3 kilometers was too close.  I rarely had any privacy.  The in-laws would show up at any time of the day or night, just to hang out there.  It would not be unusual that I would have 5, 10, even 15 in-laws hanging out at the house.  Of course, this meant that they were eating there, drinking, whatever.  It costs money to have guests all the time like that.  But, the worst part was not the money it costs, but the lack of privacy.  I got to the point where if I was at home, I would just go hang out and watch TV in the bedroom, leaving all the in-laws hanging out in the rest of the house.  For many, another thing that happens is that the in-laws ask for money all the time.  I am lucky, my in-laws don't ask for money, at least they don't ask very often.  So, basically, for many guys who live in their wife's hometown, they have constant requests for money, no privacy in their house, etc.  It's not a good situation.
To be honest, in our experience, even Feyma wanted more privacy, and thus wanted to move away from General Santos.  It's funny, in the society where I came from (USA), privacy is something that we value.  We like having time alone, not having a lot of people around all the time.  Feyma lived in the USA for 10 years, and she got used to that lifestyle.  Here in the Philippines, the society is different.  People like having big groups of people at the house.  Gathering of all the extended family is important to people here.  In the US, I have cousins that I haven't seen in 30 years.  Here, even your 4th or 5th cousin is just "part of the family."  It's just not the same.
After living in General Santos for 2 years, we decided to move to Davao City, which is about 150 Kilometers north of General Santos.   It's about a 2 1/2 hour drive in your own car.  It's 3 1/2 hours or more on the bus.  We didn't move here just because of the family, but for a number of reasons.  We didn't realize until after moving here how nice it was to have a little distance from the family.  I like it, and so does Feyma, I think.
Don't take me wrong, we still see Feyma's family.  We go to General Santos regularly, and some of Feyma's sisters take the bus up here from time to time.  But, they know that they should not just show up any time – call us first and see if it would be ok to come at the time they desire.  It's only polite, after all.  Feyma's Mom is old and rather sick.  She lives with us, and we care for her.  So, it's not like we have abandoned the family, we've just made it a little hard to "live" with us, so to speak.
Anyway, this is just a rundown of my experience regarding living near to family.  Everybody's different, so your experience may be different too.  But, my experience mirrors nearly 100% of the other foreigners that I have talked to who live here.