NEW articles daily! Subscribe below to receive daily updates with our new articles!

A few years ago, I had an employee working for my company, WowPhilippines.  She mostly took care of Customer assistance, packaging of customer orders and such.  She also did some blogging for me on some sites that I had back then.  This girl was from the Davao area, but more up in the mountains, going toward Bukidnon.
One day, this girl told Feyma about some land that was for sale up in that area, just very close to the border of Davao City and Bukidnon Province.  The land sounded interesting, and it was cheap, so Feyma told me about it.  Well, it really got my interest, and I immediately told Feyma, "Let's go have a look!"   Well, the girl didn't know exactly where the place was located, but her father did, so she made arrangements for her Father to come with us.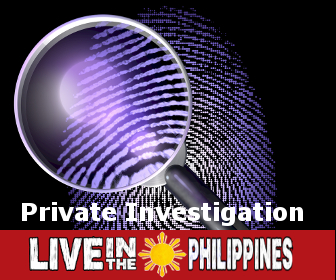 We headed up toward the Marilog District of Davao and picked up the father, and were headed toward Bukidnon.  As it turned out, the land that was for sale was just very, very near to a place that I was already quite familiar with, and a place that I liked a lot.  In fact, the land that we looked at was just like maybe 1/4 mile off the highway, and at the highway there was a wonderful vegetable stand where you could buy very fresh veggies that also were very cheap.  The price of the vegetables here was about 1/4 of what you would pay in the City.  So, this place was a real winner, if the land was nice.  If you recall, in our recent series of articles about where we live, I wrote that the Buda area was an area where I would like to consider retiring, and this is just 30 minutes from Buda, and even nicer, in that it is 30 minutes closer to the City!
Well, when the man told us to stop, and that we were at the land in question, we got out of the car, and had to walk a short distance.  There was no road directly to the land, but it was only a matter of putting in a driveway, and seemed it would be quite easy.
When we saw the land… WOW! Instantly, I think both Feyma and I fell in love.  I know that I did.  There was just something about this place.  Absolute peace and quiet.  Something of a down home, country feel.  Up in the hills, but a nice piece of flat land.  Nice trees, and also cleared pasture land.  There were some cows grazing in the grass.  This just felt like home to me.  There was a fairly simple looking house on the land already, although it would either need a lot of fixing up, or more likely we'd need to build a new house altogether.  This felt like home, though.
Well, this land amounted to about 2 hectares as I recall, roughly 5 acres.  Plenty big, yet not unmanageable for me and Feyma.  And, it was cheap too.  As I recall, the asking price was P200,000 (only about $4,000 or so).  I was ready to plunk down the cash for the place in a hurry, no questions asked!  I had found the place that I was looking for. I think Feyma felt the same way too.
We told the man who took us that we wanted to talk to the owner, so he took us into the little "town" along the highway and we found the old man who owned the place.  Yep, P200,000.  Then he started explaining to our guide where the land was.  Oops… it was not the land that we just looked at, it was further than that.  So, we went back for a second look, or actually a first look at the land that really was for sale.  We drove, drove, and drove a bit further, and still were not there.  Feyma and I realized that it was further off the highway than what we would want, so we turned around and headed back to town.
Sometimes I go back and look at my pictures of that place, and dream about being able to retire on that piece of land.  It really is a beautiful place.  There is a view, nice crisp cool weather.  Everything was so perfect!  I guess it just wasn't to be, though!
Who knows… maybe we'll find something else near there, or maybe that exact piece of land will become available someday.  You never know!