NEW articles daily! Subscribe below to receive daily updates with our new articles!

I got an e-mail from a friend overnight. He told me that he was planning to retire in the Philippines next year, and he is thinking of living in Baguio City when he comes. Somebody told him about Davao, and he decided that maybe he should consider it before deciding too quickly. He knew that I live in Davao, so he decided to ask my opinion. I thought I'd share my response to him, since the topic is relevant to our discussion here.
Let me say first, though, that I have not lived in Baguio, so I am not criticising Baguio, I am only telling what I think about Davao. Here is what I had to say: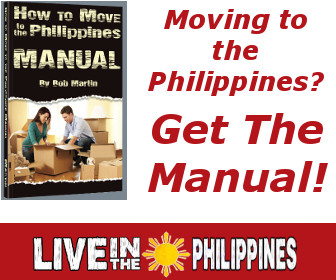 I have lived in Davao City for almost 5 years now. All I can say is that I love it here! I believe that Davao City is the best place to live in the Philippines. I have talked to other ex-pats living here, and they all feel the same way too.
There is such a variety here, I don't see a way that anybody could dislike it! A few examples of life in Davao:
We are outside the typhoon belt, no typhoon has ever hit Davao City.
It is rare to even have rain during the day, but it rains probably 250 nights per year, after dark. Everything is green and lush, yet you get to enjoy the sunshine almost every day.
You can literally have brunch at the beach, then spend the afternoon on the country's highest mountain on the same day!
While the city is large, it is not crowded like Manila or Cebu. In terms of size, Davao City is the largest city in the world! Yet, the population is small enough that you don't have traffic problems and such.
We are a big enough city that you can readily get western foods and other items that an ex-pat would desire to make your life more comfortable.
If you are thinking of going to Baguio for the weather, we have that here too! Just a short trip of an hour and you are in Bukidnon, up in the coolness of the mountains! There have been times in years past when it has been so cool in the mountains of Bukidnon that there was ice on the road!
While Davao enjoys many of the amenities that you will find in large cities like Manila, the prices here are much lower than Baguio or Manila! You can live here for about 1/3 of the price that the same lifestyle would cost in Manila!
You can be anywhere in the Philippines in less than 2 hours with a cheap flight from Davao International Airport. For under $100 you should be able to fly to any destination in the Philippines! Baguio airport has always had problems with flights – short runway, tough path to the airport, etc. – and flights to Manila are not daily. From Davao to Manila, there are at least a half dozen flights per day, on 4 different airlines!
[note: at this point, my friend had asked about the DDS, which is an acronym for "Davao Death Squad" a group of vigilantes who go after criminals in town, primarily drug dealers. Although it is not officially acknowledged, it is known on the streets that the DDS kills many of these types of criminals.]
Yes, Davao is a law and order town. In my opinion, that is an advantage. The DDS does deal with criminals and keep the streets clean. However, I have never heard of a foreigner having problems with the DDS. I suspect that if a foreigner got into some trouble, they would be given a warning by the DDS to leave town. I have never heard of any problem, though. Yes, there have been a few instances where the DDS has killed the wrong person, but only rarely. It is not something that worries me. Crime would be worse without the DDS. As it is now, Davao City has the lowest crime rate in the country.
Another thing – there is a LOT to do in Davao! There are a lot of resorts around the area (especially on Samal Island), there are the mountains too. Fruits are abundant here, with many varieties of fruit that are not available in other parts of the country (unless you pay a premium for fruit shipped in from here). There are places like Eden Nature Park, the Philippine Eagle Conservatory, Malagos Gardens, GAP Farming, the Crocodile Park, and other such places to visit and learn.
You won't get bored in Davao, I know that for sure. Before living here, I lived for 2 years in General Santos City, and I was indeed bored there, not much to do.
We have lots of big shopping malls here too – SM, NCCC, Victoria Plaza, Gaisano City Mall, Gaisano South Mall, Chimes, etc. Plenty of shopping for the wife! 😉
All in all, I recommend Davao City highly. I can't imagine living anywhere else in the country!