NEW articles daily! Subscribe below to receive daily updates with our new articles!

Well, August 9 comes around each and every year, I am pretty sure about that.  August 9 is a special day for me every single year too.  This year, though, it has even more meaning.  It's a milestone even for Feyma and I this year.
Why do we feel that August 9 is special?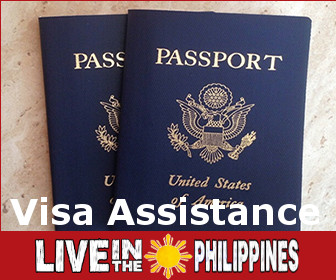 Well, it is our Wedding Anniversary, and this year marks our 20th Anniversary!
I know that different Anniversaries are marked with different "themes" or "names" or whatever it should be called.  For example, the 25th Anniversary is the Diamond Anniversary.  I really, though, was unsure what the 20th Anniversary was, so I just went and checked at Wikipedia.  According to them, the 20th Anniversary, in modern times, and for Americans, is considered the "Platinum Anniversary."  I find that a bit strange, because the 50th Anniversary is the Golden Anniversary, yet Platinum is a more precious metal than Gold, so, hmm….  I guess maybe they figure that if you can make it to 20, making it to 50 is easy!  So, 20 is more precious than 50?  I don't know, all I know for sure is that I am really happy today, and I would like to wish Feyma a very Happy Anniversary.
Many men who come and marry in the Philippines have been previously married and are on (at least) their second wife.  I am happy that Feyma is my first and only wife.  I don't think that I'll be searching for another one either, because I got the best on my first attempt!
The past 20 years of married life have brought a lot of ups, but a lot of downs too.  Thankfully, mostly high times, though.  No marriage can go 20 years without going through the valleys too, though, but those are the times when the true strength of your bond, and the strength of each partner's character is tested.  I am thankful that both Feyma and I have passed that test of our characters.  I know that in the past 20 years I have done my share of things that would cause lesser of a woman to have left me, but Feyma has stuck with me through thick and thin, of which I am very thankful.
As I said previously, any relationship that has stood the test of time has made it through some lows in addition to the highs.  The thing that is really great is that for most of those lows, we now look back and just laugh, realizing that they were not so bad after all.
As I examine my life today, I realize that almost everything that I value in my life today would not be possible if not for Feyma.  If not for her, I would not have my four wonderful kids, I would almost certainly not be living in the Philippines.  Feyma is not just my wife, she is an extension of me, and I hope I am an extension of her as well.  My life today would be nothing like it is had I not married Feyma 20 years ago today!  I am glad that things worked out the way they did, because I am pretty happy with my life in 2010, and am just looking forward to celebrating many more anniversaries as the years pass by.  If they are as good as this one is, I know that I'll be a very happy man.
Feyma, I love you dearly, and I always will.  When times are tough, you are there to help me and support me.  When times are good, you are there to celebrate with me.  If not for you, there would be no good times for me.  I love you!