NEW articles daily! Subscribe below to receive daily updates with our new articles!

This week on LiP, starting in about 12 hours from now, we will kick off Yolanda week here on LiP, the Live in the Philippines Web Magazine.
Don't worry, it's not all just a full week of stories about how sorry we all feel about the victims and such.  Of course, we do feel sorry for each and every victim of the storm.  But, saying that day in and day out does not really help anybody.  Instead, we have a series of different articles that look at the storm from different angles.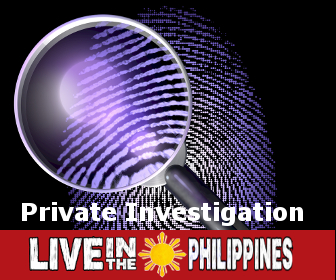 What was it like to be right in the eye of the storm?  How did it sound?  How did it feel?  Was it scary?  Rusty Ferguson will tell us what the experience was like, because he was right there as the eye passed over.
Paul Thompson will tell us about his thoughts.  He got an e-mail last week asking him why he didn't write about the storm last week… now he will explain why.
The Cordillera Cowboy will ask a question that you may not have thought of yet… after seeing what Yolanda did, do you still want to live in the Philippines?
Scott Fortune will explain his feelings watching the storm from afar.
I will study what you can do to avoid typhoons.  But, the real question is, can you avoid all danger in the Philippines?  Heck, can you do that anywhere in the world?
Finally, Aaron will look at whether the rumors are true?  Rumor is flying around Facebook that Yolanda was a "man made" storm, made by man using technology.  Is it true?  Can it be?
So, Yolanda had a deep effect on the Philippines and the Filipino people.  It brought the world together to help.  Let's have a look at it and see how we all were affected.
Yolanda week will kick off soon here on LiP.  Please be sure to share your comments about the storm, and about the articles that will be coming out this week.