NEW articles daily! Subscribe below to receive daily updates with our new articles!

Yes, it truly happened
I have fallen head over heels
Feyma left the Philippines in May, she is working in Alaska right now. Well, maybe I should say that she is in Alaska, but leave the working out! She is employed, but they work when there is fish (she is working at a Seafood Processing plant there). This has been the worst year for Alaskan fishing in several decades from what I have been told.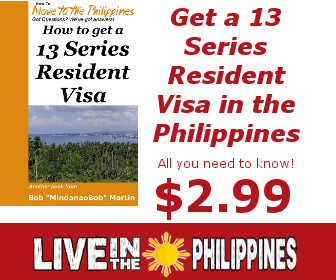 Work has been sparse. Some days Feyma will get 3 or 4 hours of work, from time to time an 8 hour day, and sometimes she will get overtime, but rarely. A lot of days, though, there is no work at all.
This is a mix of good and bad
There is a good side to not getting much work, and that is that we get to spend a lot of time chatting with each other. We do an occasional video chat or voice, but the Internet is very spotty there, and expensive, so those things are rare.
The bad side, of course, is that she went there to work and earn money. Feyma has a special goal that she wants to attain, and I support her on that. No work, no money, takes longer to reach her goal. Another downside is that if I spend the whole day chatting with my wife, I don't get a lot of work done. 🙂
Chatting and interacting with my wife, though, is worth the work waiting a bit, I can assure you of that.
Today is a big day
Today, August 9 is our 28th Wedding Anniversary. Yep, 28 years ago today, August 9, 1990, Feyma and I were married in General Santos, Philippines. It is a day that means a lot to me, and her too.
Seems like it was just yesterday.
But I recently fell in love again
I have loved Feyma for longer than 28 years. When I was "courting" her, I already knew she was the one that I would marry (if she would have me), and I did. There has not been a day in those 28+ years that I did not love Feyma.
But, recently, I fell in love with Feyma again. We were already in love, but for each of us, our love has grown much deeper.
Because of our "plenty of time for chatting" Feyma and I have gotten into some really deep and long chats recently. We have, more or less, always had a good marriage. I mean, no couple goes 28 years (or even 2 years) without arguing, fighting, or having disagreements. That is normal. But, it has been a good 28 years.
One day, late afternoon here, late the previous night in Alaska, Feyma "signed off" from our chat and went to bed. She was hoping for work the next day.
After Feyma went to bed, I started thinking about our marriage, and how good it has been. But, I was not satisfied. Not being satisfied can be good or bad. In this case, not being satisfied was a good thing.
The next time I was able to chat with Feyma, I told her what I had been thinking about. I told her that I was not satisfied with the quality of our marriage. Sounds critical, don't you think?
Well, it was not critical. I told her that our marriage was great, but I wanted for the two of us to step up. I wanted us to always be open and honest with each other. I asked her to tell me where I needed to improve, and I told her where I would like to see her improve.
Know what? It felt so good to open up like that.
Over the past few years, our marriage has been at its peak in terms of happiness. Perhaps that has come from my near-death experience in 2016, it showed us that life is fragile. Perhaps not, but our marriage has been great. But, in the past couple of weeks, since this "I'm not satisfied" conversation, our marriage has stepped up. We did not just move up a level or two. Nope, we moved to a whole new stratosphere. It has been amazing.
Absence Makes the Heart Grow Fonder
The old saying about absence is true for us. Last year was the first year that Feyma went abroad to work. We saw last year that our marriage improved.
After over a quarter century of marriage, and spending all of our time together, we had come to take each other for granted. We learned not to do that.
This year has been another skyrocket situation. Our relationship has become amazing. My wife is amazing, so our relationship should be too. What did I ever do to deserve her?
I do miss my wife
I miss Feyma, I am not going to lie about that. But, I know that she has a goal that she is working toward, and I support her. There have been other benefits for us, like the skyrocketing of our relationship.
I only see things continuing to get better and better. It is like we just got married last week.
So, yes, I have truly fallen in love again. With my wife.
Happy Anniversary, Babe. I love you!