NEW articles daily! Subscribe below to receive daily updates with our new articles!

One of our writers here on the Live in the Philippines Web Magazine, Klaus Doring, has been fighting a battle for several weeks now.  While I don't know the whole story behind this, I know that it's been very stressful for Klaus and is family.  Klaus asked me to write a little bit about this on the site, so I will do that today.
It all started a few weeks ago as I said.  I got a text message from Klaus, telling me that there was a major problem.  Klaus and his wife Rosanna had gone home one afternoon to the house that they own here in Davao city, and found they could not go to their house.  There was a big fence standing across their driveway, as a matter of fact, you couldn't even see their house from the road anymore.  How could this happen?  Well, Klaus did some checking and found that a neighbor had erected the fence, blocking all access to his house.  I'm told that the neighbor even had armed men guarding the fence and blocking any access.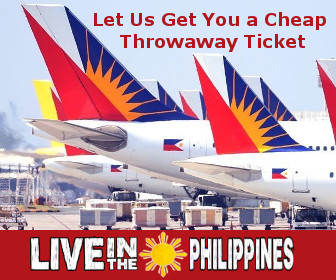 Klaus went through a number of different means of trying to get the fence removed, but all to no avail.  He has talked to local police, City Council, even sent a note to the mayor, but still the fence is standing, and he has no direct access to his house.  It is my understanding that they have been able to access their house, but only by making the hole in the wall in their backyard, and crawling through there, certainly not a suitable way to go home.
Klaus is pursuing a number of legal means to resolve the problem, and tomorrow he will be having a hearing on the issue.  Also, I think there is still some chance that the city government may step in and try to resolve the impasse.  For the sake of the family, I hope that the issue can be settled quickly.  Yesterday, I was told that Rosanna's mother had suffered a stroke due to the stress of this issue.  When the ambulance came they were unable to access the house, because they were blocked by the fence.  Today, I have not heard how she is doing, but I wish her the best.
Personally, I don't understand how somebody can just build a fence in front of a house that you own, blocking the access to it.  From what I have been told, the extreme stress from this has affected the entire family, and I can understand why.  Certainly, it cannot be legal to build a fence and block somebody's house like that.
I would like to wish Klaus all the best in this endeavor.  For the sake of everybody involved, I hope that the resolution can happen quickly.  Good luck!