NEW articles daily! Subscribe below to receive daily updates with our new articles!

Knotty?  Bob, don't you mean naughty?
No, indeed I mean knotty.  Filipinos are knotty, and it bothers me! 🙂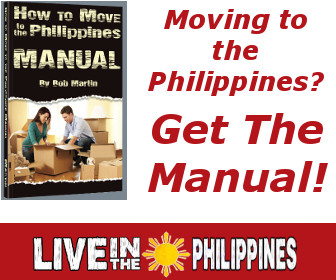 What am I talking about?  Filipinos like to tie knots in everything.  You go to the grocery store and buy some groceries, when you get home every single bag is tied into a knot on the top!  Filipinos love to tie knots.  I hate them.  The knots, not the Filipinos.
I've been dealing with Filipinos and their knots for more than 20 years now, and it's getting old.  Ever since I've known her, Feyma has been tying things into knots.  It angers me.  I almost lose control and go crazy.  So far, I've been able to hold the anger in, but it is close to bursting!
Why does it make me so angry?  I'll admit, I am jealous.  You see, when we come home with groceries and the bags are tied into knots, I will try and try and I can't get the knot untied!  Finally I give up, and I watch as Feyma comes over and does something, and within less than a split second the bag is opened!  It's not torn open or cut open, no.  The knot is untied.  It all happens so fast, a quick flick of her fingers on the bag and it is opened.
Oh, you are thinking that I should ask her to show me how to untie those secret Filipino knots, right?  Well, believe me, I have asked her many times over the years.  I'm not complaining about Feyma (although I do sometimes!), she shows me how to do it.  But, even if she demonstrates very slowly and clearly, I still can't figure out how to untie those knots!  No, if Feyma is not around, I admit, I just pull it apart with brute force!  If I can't tear it apart, I'll use scissors.  I can never untie it though!
I got thinking about this today, because Feyma bought some Ube Mamon at Red Ribbon, and I wanted to have one for a snack.  Of course, when I picked up the bag, it had a ribbon (a Red one, can you imagine, Red Ribbon Bake Shop is so tricky!) that tied the bag closed with one of those tricky Filipino knots.  I was so mad that I lost my appetite.  Well, when Feyma saw me struggling with it, though, she came and instantly untied the ribbon and gave me a Mamon, though.  My appetite came back after that!  😉
Yeah, over the years these Filipino knots have bothered me and worn on me.  Knotty Filipinos!
Now that I think of it, I can only think of one other habit that Filipinos have that makes me angrier.  Want to know what it is?  Just give a Filipino a roll of scotch tape, step back and watch what happens.  They love using tape, and are very liberal in their use of tape!  In fact, during Christmas I loaned Feyma my tape dispenser from my desk, something that I rarely will do.  Know what?  Next time I sat down at my desk and needed a piece of scotch tape, I looked up and the roll was empty.  Sus!  Grabe. Where is my scotch tape?  Oh, yeah… I loaned it to Feyma.  Between scotch tape and knots, it could destroy our marriage!