NEW articles daily! Subscribe below to receive daily updates with our new articles!

A few years back, I wrote this article for a different site, but I have decided to re-publish it here on LiP.  It is an interview that I did with Luanne Shackelford.  Luanne, also known as "AmericanLola" is a good friend, and also a former writer here on this site, back in the early days of LiP.  Luanne and her husband, Ed, are long term expats here in the Philippines, and she can teach us all a lot!
Not every foreigner living in the Philippines is the "typical expat".  There are people of all sorts living in the Philippines.  Not everybody is here because the beer is cold or the girls are good looking.  Sometimes, I feel that as foreigners in the Philippines, it is important that we all support each other, regardless of our differences.  Today I am interviewing a friend of mine who does not fit the typical expat profile.  Her name is Luanne Shackelford.  Luanne and her husband, Ed, are missionaries here in the Philippines and have been so for quite a long time already.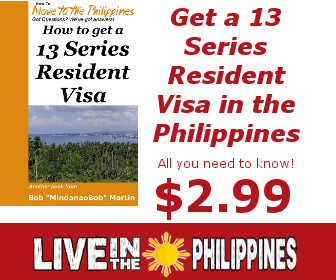 I met Luanne and Ed maybe a dozen years ago already, and have always enjoyed their friendship.  I hope, and expect, that they feel the same way about me and my wife.
What is your name, and can you tell us a little about yourself?
My name is Luanne Shackelford (American Lola on the LIP site). My husband and I have been married 47 years and have raised seven children, 5 boys and 2 girls. We now have 15 grandchildren! We are both originally from Southern California, and we live in Cagayan de Oro. In the past, we have also lived in Butuan City, and Gingoog City. We are missionaries with a non-denominational mission organization.
Congratulatiosn on 47 years of marriage!  That's wonderful!
How long have you lived in the Philippines?
We have lived in the Philippines for 31 years, always in Mindanao.
What do you like or dislike about living in the Philippines?
We enjoy the friendly, fun-loving people here. We appreciate that people are generally helpful and kind to foreigners. We enjoy the fresh fruits and veggies, and the reasonably priced meats. We like the lack of regulations and nit-picky rule enforcement. We like being able to help students go to college and have them live with us, becoming part of the family. We are glad to be able to help people who need help, and it doesn't really take a lot of money to do so. We enjoy the relationship based culture (it helps that we are fluent in Cebuano).
I know that you know this, Luanne, but for the benefit of readers, it was you who really influenced me and made me decide to learn how to speak Cebuano as well.  Listening to you and Ed speak Cebuano with my wife, Feyma, it was very inspirational to me.
Like you, one of the pleasures that I have enjoyed most here is helping people go to school or do things in their life that would not have been possible without a little help.  It is very fulfilling.
On the dislike side, we get tired of being hot and sweaty (as do Filipinos). Traffic. It seems I will always be a California driver at heart! 🙂 The decision of who to help and how much is always a stressful one. I miss Mexican food!!! (I mean REAL Mexican food, don't tell me about Mooon). 🙂
Now, Luanne… I happen to know that you are a good cook, and you make Mexican food yourself!  So, you can't miss Mexican food too much! 😉
What made you decide to move to the Philippines?
We knew this is what God had planned for our family. With our love of hospitality, large family and non-confrontational style of inter-personal relationships, we felt we would fit right in here, and we have.
Did you encounter anything unexpected when you moved here? What was your biggest surprise?
Much has changed since we first arrived int he Philippines, 31 years ago. At that time a number of things were surprising: the largest currency was P100, worth $5.00, and everything was paid in cash. No phones. Frequent 'brown-outs. No electricity = no water. House help made living here possible for me, especially in those early years.
I've been living here only 16 years, and the changes I have seen have been huge, I can only imagine the changes in 31 years!
Biggest surprise? Maybe it was how readily people would ask how much money we made, how much something cost, and if we would give them money. Yes, that was surprising, and we had to figure out how to answer those questions in a polite, respectful way… (Hint: Play slightly deaf, change the subject…)
Where do you live in the Philippines?
We are now living in Cagayan de Oro City.
CdO is a nice place that I enjoy visiting.
Are you happy there?
Yes, we are very happy here! We have been happy in each place we have lived.
I think some people are happy wherever they live, others are unhappy wherever they live.  Every place has it's pluses and minuses, it just depends on how a given person handles those things!
Do you have any regrets that you can share with us?
Well, there have been a couple times when I have done something that sabotaged a friendship that was important to me. Once was by telling my close friend that her sister had stolen from me (small items) and asking her to look for them at home. This shamed her parents and they told her to avoid us because of that shame. The loss of the friendship was nowhere worth the value of those small objects. Hard lesson. Another friendship was crippled when I loaned a dear friend some money, saying I knew she would pay me back. She then avoided me because she could not pay me. Again, not worth the money. We have learned that we should never loan what we cannot afford to give, and then it is better to just give it, if you value the friendship.
Money issues can certainly be tricky to handle properly.  Experience in living here, though, helps us understand the proper way of handling these type of situations.  On the lady that was stealing, though, you might have been better off the way it worked out, because the stealing could have increased over time, both in frequency and value.
Is there anything else you want to tell us about your move to the Philippines?
Well, I guess my advice to those moving to the Philippines would be to remember that any move involves trade-offs. There will always be things you liked better before, and different things you like better now, in the new place. There is no point in focusing on the later, unless you plan to go back. Thinking about 'the way it isn't' is a big waste of energy and will rob you of the contentment you so much need to make adjustments here.
You sure are right on that, Luanne!  If you are committed to make it, best to focus on the positive, and leave the negative aside.
Some would say we had it rough when we first came here 25 years ago, especially compared to now, But we had a lot of fun! Living here called for creativity and resourcefulness. We made our own bread, hamburger buns and tortillas. (Having helpers was a big asset here) Our kids got to do things they could never have done back in the States! They could play with fire, have a monkey (not recommended), a civet, an owl, explode fireworks, ride around town unsupervised, hitch a trike across town and snorkel almost every weekend. We had candle-light dinners almost every night…! It was interesting! It was a challenge! It was fun, actually! 🙂 We all have a lot of good family memories.
Sometimes, a bit of adversity leads to the fondest of memories!  Those experiences will be cherished by your kids for the rest of their lives!  The experiences also shaped them into who they are today.
But I will add this. We were not here on a whim. We knew this was where God had called our family to be, and knowing that gave us a perspective that others may not have. God is good, and the giver of good gifts, and we found them everywhere!
Luanne, thank you very much for doing this interview and for spreading your good words!  Also, thank you for presenting a positive image of foreigners here.  It is important that there are people like you and Ed to help balance out some of the negative behavior that sometimes gets attached to "all" foreigners.
I have truly valued your friendship over the years!