NEW articles daily! Subscribe below to receive daily updates with our new articles!

Membership Shopping in the Philippines
More players are coming online
Membership shopping is coming of age in the Philippines.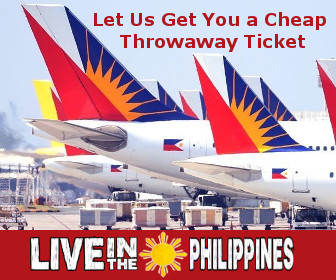 There have been membership shopping stores in the Philippines for years. However, in recent years the membership shopping scene is getting new players and better competition.
I find that membership shopping stores offer a lot of items that are not otherwise available. I also find the prices for membership shopping in the Philippines to be very good. Now, don't take me wrong, if comparing to US prices, the prices here at membership shopping stores are high. However, in comparison to buying imported items elsewhere in the Philippines, the prices are great.
The Membership Shopping Stores in the Philippines
There are two main players on the membership shopping scene in the Philippines:
S&R Membership Shopping
Landers Membership Shopping
S&R Locations
S&R Bonifacio Global City
32nd St., 5th Ave. Bonifacio Global City,
1634 Taguig City
PhilippinesTelephone
+63-2 888.0640
S&R Congressional
30 Congressional Avenue, Ramon Magsaysay,
Bago Bantay, Quezon City,
PhilippinesTelephone
+63-2 929.8888
S&R Alabang
West Gate Development, Filinvest Corporate City, Alabang-Zapote Rd
Alabang, Muntinlupa City,
PhilippinesTelephone
+63-2 771.9999
S&R Aseana-Baclaran
Bradco Avenue, Aseana Business Park, Blvd 2000,
Baclaran, Paranaque
PhilippinesTelephone
+63-2 853.9999
S&R Cebu
Ouano Avenue cor. E.O. Perez St.
Subangdaku, Mandaue City, Cebu
PhilippinesTelephone
+032 344.3399 / +032 505.7057
S&R Pampanga
Jose Abad Santos Ave.
San Fernando City, Pampanga
PhilippinesTelephone
+63(45) 963.7788
S&R Shaw
514 Shaw Boulevard,
Mandaluyong City,
PhilippinesTelephone
+63(2) 532.2888
S&R Davao
McArthur Highway cor J Rodriguez St.,
Talomo Ave., Brgy Ma-a, Davao City
PhilippinesTelephone
+082 289.0909
S&R Imus
Barangay Anabu 1-D, Aguinaldo Highway
Imus Cavite,
PhilippinesTelephone
+046 471.8888
S&R Nuvali
Lot 1 Blk. 13 Solenad 3 Nuvali,
Brgy. Sto Domingo, City of Sta. Rosa, Laguna
PhilippinesTelephone
+63(049) 258.0888
S&R Cagayan de Oro
Zone 5, Barangay Kauswagan Butuan-CDO-Iligan Road,
Cagayan de Oro, Misamis Oriental
PhilippinesTelephone
+63(088) 880.9999
S&R Iloilo
Barangay San Rafael, Don Nonato Pison Ave.,
Mandurriao, Iloilo City
PhilippinesTelephone
+63(033) 339.8888
S&R Commonwealth
Commonwealth Ave., corner Quirino Highway, Brgy. Kaligayahan,
Novaliches, Quezon City
PhilippinesTelephone
+63(02) 332.0888
S&R Dau
Barangay Duquit,
Dau Access Road,
Mabalacat, Pampanga
PhilippinesTelephone
+63(045) 626.6888
S&R Paranaque
Rodriguez St.,
cor Ninoy Aquino Ave.,
Brgy. Sto. Nino, Sucat
PhilippinesTelephone
+63(02) 820.1888
S&R Cabanatuan
Hermogenes C. Concepcion Sr.,
Cabanatuan City
Nueva Ecija
PhilippinesTelephone
+63(044) 803.9888
You may also contact S&R via email: info@snrshopping.com
Landers Locations
LANDERS BALINTAWAK
1240 EDSA Balintawak
Apolonio Samson, Quezon City
Telephone Number: 819-7040
LANDERS OTIS
1890 Paz Guazon St.,
Paco, Manila
Telephone Number: 819-7045
LANDERS CEBU
23 Minore Park, Cardinal Rosales
Ave. cor Pope John Paul II Ave
(formerly J. Luna Ave.)
Telephone Number: (032) 232-0594
LANDERS ALABANG
Daang Hari Road, Almanza Dos,
Las Piñas City
Telephone Number: 819-7060 / 819-7061
LANDERS ARCOVIA
Arcovia City, Barangay Ugong,
Pasig City Manila
Telephone Number:819-7065 / 819-7066
S&R Experiences
In 2013, S&R Membership Shopping opened in Davao City, where we live. We were so excited, and overall, our excitement was justified. No place is perfect, but S&R has been a blessing to us.
Here is a synopsis of our experiences over the years at S&R Membership Shopping.
A Real Game Changer
It is not often that something comes along that has a super deep impact.  Something that changes things in a fundamental way.  Some may think it is silly to call this a game changer, but I believe that it is.
I am talking about S&R Membership Shopping store that operates here in the Philippines.
S&R Membership Shopping is a lot like Costco or Sam's Club in the States (and other worldwide locations).  In fact, Costco is a part owner of S&R.
S&R has been in Manila for years already. They also have a store in Cebu and in Pampanga.
S&R Finally opens in Davao!
S&R.  Wow.  Wow!  What a place.  Amazing.
Feyma and I, along with Randy Countryman, showed up there at about 11:45 on Tuesday.  The Grand Opening was at 12 Noon.  The crowd was huge.  Literally thousands of people.  But, the crowd was handled well by the security folks, it was orderly and not much fighting, shoving and such.  I was impressed.  We got in quickly and easily.  I'll tell you when I walked through the doors, I literally felt that I had been transported back to the USA.
It was such an exact replica of the Costco store where we used to shop, although smaller in size.  We kind of split up with Randy when we got inside, never to see each other again.  It was too crowded, and Randy's shopping interests were different than ours.  So, we planned to meet up in the Food Service area when done shopping, but it just didn't happen.  Randy was done a long time before us, and I don't know if we would have been able to find each other anyway.
Selection of goods
The selection at S&R Membership Shopping is great.  I was amazed.  Feyma and I both said that for the items we normally bought at Costco, S&R probably had at least 75% of the exact same items.  There were very few items that I wanted and they didn't have.  Our main interests were food/grocery items.  Meats, cheeses, etc.  Another thing of interest was the freezer section and convenience type foods.
Lots of stuff that the kids took a real interest in.  For Aaron and Chris, they remember Costco, and when they saw some of the freezer stuff, well, they loved it!  S&R had a lot of great non-food stuff too.  The sheets, towels and such are an amazing selection.  Feyma loved the selection of kitchen appliances.  I fell in love with the stainless steel BBQ grills, very nice.
Is S&R Expensive?
Prices?  I had been warned by many about how expensive the place was.  Feyma and I found it quite the opposite.  We found the prices very reasonable, in some cases even cheap.  We shopped only lightly for the opening.  Spent about P5,000 or so.  Didn't buy everything we wanted in one trip, we decided to spread it out a bit.
You can spend a lot of money!
Yes, you can certainly spend a lot of money there, I am sure we could have spent P50,000 if we bought everything we desired.  But, on an item by item basis, we found them very reasonable.  For items that are available at other places, such as SM, we found S&R to usually be cheaper than other local options.  But, the real value, in my opinion, is the huge variety of things at S&R Membership Shopping that was previously unavailable at any price.  Many of those items were things I had forgotten about, but when I saw them again, it was really nice.  As I said, we mostly bought food items on this trip, and I have been enjoying those items very much.
Selection of sausages
One food that I really enjoy is various types of sausages.  I mostly really enjoy breakfast type sausage.  We bought several types of these items.  Jimmy Dean sausage products.  Bought some "maple breakfast sausage links."  Super!  I have grown used to some of the Philippine sausages (longanisa, chorizo, etc), but after eating some of this stuff from back home, I am not sure I would really want too much of the Philippine products any longer.  Haha… I am getting spoiled now.
Truly, the membership shopping place is amazing, and nothing like I have ever seen in the Philippines before.  We went on Tuesday initially.  Wednesday we did not go.  Thursday I went over there for lunch.  Had a bowl of Clam Chowder, which I really enjoyed.  I also walked through the store to see what they had.  The crowd was much smaller, about what I would call a "normal Costco day" as far as traffic.
On Tuesday it was hard to see everything due to the huge crowd.  After I came home from S&R and my great Clam Chowder lunch, I was telling Feyma about my trip, and she got enthused and decided to go over there herself.  Luckily, it is only a 5-minute walk from our house, it is so convenient.  I can assure you that we will be regular customers!  In fact, I feel pretty sure that they will know us when we come in!
Food Concession
Yes, the food concession is just like Costco in the States.  Everything was available.  The food was good too.  On Tuesday, as we were checking out, we had our niece go over and purchase one of their huge pizzas, which we took home for lunch.  It was a pretty darn good pizza.  As said, they also have clam chowder.  They have hot dogs, salads, churros and other food items that you can eat on site or take home.  They even have bottomless drinks, which is practically unheard of in the Philippines.
Why is S&R Membership Shopping a game changer?
Well, in the 13 years I have lived here, particularly when it comes to food items, I have had to change my diet to a great extent.  In some ways that has been good, I have lost a lot of weight here.  In other ways, though, it has made the transition to living in the Philippines tougher.  While I don't want to gain any weight, and I won't, the food selections here just got a whole lot better!  I can see that for a new expat who would move to Davao or one of the other areas where S&R has a store, this would make the move much easier for them.
Davao area expats
Since S&R Membership Shopping opened up on Tuesday, I have seen so many messages on Facebook from Davao area expats who can't say enough good about the place.  One of my friends, Kenneth Crawley, posted this message on Facebook:
Wife got up this morning and made me the most fantastic Biscuits and Gravy and sausage patties I've had since leaving the U.S. Thank you also to S&R, and my wife.
That message pretty much summed up my thinking as well.  There were lots of posts on Facebook like this one too.
Imported meats and cheeses
In the past, here in Davao, we had a few outlets for imported meats and cheeses.  Sausages and such.  But, the imported items were all European products.  While they were good, they didn't taste like American meats and cheeses.  To be honest, I had wondered if my taste buds had changed over the years because if I bought something like Italian Sausage at a deli like Swiss Deli here in Davao, it just didn't taste the same as I remembered.
But, getting the stuff at S&R Membership Shopping, the taste was so familiar, I felt like I was on a trip back home for a while.  So, in the past, expats from Europe had a source of their comfort foods.  Americans, though, had no such source here… until now.
So, I have to say that S&R just made moving to the Philippines a whole lot easier for many people.  Easier transition.  There are a lot of great things that the Philippines has to offer.  One of the downsides for many has been the food.  I hear so many expats complain about Philippine food.  I have grown accustomed to the diet here, as I have been eating the food in the Philippines for many years now.  But, I have to admit that I was so happy when I saw the selection of items from "back home" when I went to S&R Membership Shopping.  When I had some of that wonderful sausage with my breakfast the next day, I was in heaven!
Yes, for me, S&R is a game changer.  I can't say enough good about the place!
S&R Membership Shopping Revisited
Back at the end of May 2013, a store called S&R opened here in Davao.  S&R was already a well-known name in the Philippines, they operate a number of stores in Luzon, and one in Cebu.  Davao was their first Mindanao branch.  S&R is owned partly by Costco, the US membership store.  The S&R stores are very similar to Costco or Sam's Club in the States.  In fact, when S&R first opened, and I walked in for the first time, I honestly got a feeling inside me that I was back in the States again, it is that close to what you see and experience living in the States.
My review above
At the time that S&R opened, I wrote a pretty extensive article reviewing the store, telling of my experience shopping there, and such.  I wrote that article shortly after they opened, and now that it's been a few months, I thought I'd write a follow up to share my feelings about the place now that it has become sort of a "regular" shopping place for us.  I have had positive and negative experiences with S&R, but overall, I consider it a pretty good place.
S&R, like their "cousin stores" Costco and Sam's Club, is a membership shopping store.  You must be a member to shop there, or you can go in with a member who has invited you.  The cost of membership is P700 per year for the primary cardholder.  A second card can be gotten for P400 per year.  For example, in our family, Feyma is the primary cardholder and I am the secondary cardholder.
At this point, we are considering getting a second membership with one of our nieces being the primary cardholder and another niece being the secondary cardholder.  Both of these nieces live with us, and it will be convenient if we can send them to S&R to pick up things that we need.  We would like to get cards for our older kids too, but the rules at S&R are that members or cardholders must be at least 18 years old, and the kids are not that age yet.
Right near our house!
In our case, S&R is very close to our house.  We can walk there between 5 and 10 minutes, making it very convenient.  To be honest, we do a lot of shopping there.  In fact, S&R has become our primary place to buy grocery items.  We used to go to SM City a lot, but the truth is we rarely ever go there anymore for groceries.  It is 90% of the time S&R where we buy groceries.  In fact, because of the way that traffic is set up, we can actually walk to S&R more quickly than we can drive there!
I mentioned that we had experienced a couple of bad things at S&R.  You are probably wondering what kind of things I am talking about.  Well, I can think of two different types of bad experiences, one type which has happened 3 times when we have shopped there.
Rotten Meat
So, that first, and most common bad experience at S&R is in relation to buying meat there.  They have some things like sausages that they pack themselves, which we have experienced problems with.  There is one type of breakfast sausage, which comes in a shrink-wrapped plastic wrapper, and is packed by S&R themselves.  I am not talking about stuff in the freezer section from big companies like Jimmy Dean or Hormel.
This one particular breakfast sausage is very good and we like it a lot.  It is better than any other sausage that we have ever found in the Philippines, at least in my view.  We consume this breakfast sausage regularly.  One time, they were out of the sausage for a couple of weeks, then one day I went in and they had just one package of it in the refrigerator, so I snatched it up.  Took it home, and the next day, Feyma prepared some for my breakfast.  I took one bite and could tell that something was wrong with it.  It was rotten.  Tasted rancid.  It was not terribly bad, but not good either.
It was still good enough that I told Feyma to just cook it all up and feed it to the dogs.  They ate it without any problems.  A few weeks later, we bought another pack of the sausage, and it was bad as well!  We were quite disappointed.  Feyma went to S&R and complained to a manager in the meat section.  They apologized and said that it would not happen again, but did not do anything else for us, which is what I expected.  A month or so later… same thing!  Rotten sausage.  Problem is, we really like the sausage, but not if it is rotten, of course.  You cannot tell it is rotten by just looking at the bag.
Also, during the past few months, we bought some sliced roast beef lunch style meat there.  The same thing, it was rotten.  This roast beef was so bad that the dogs even turned up their noses!  We won't be buying any more of that!
I don't like to buy rotten meat
So, I have to say, buying rotten meat is certainly a big downside for S&R, and we have come up with ways that we feel will minimize the problem.  For example, on the sausage problem, we will now only buy it when they get a fresh shipment in.  So, if they run out, and then all of the sudden they have a big supply of it, we will buy a few packs and freeze it.  Hopefully, this will minimize the problem.  If the problem persists, we will have to reevaluate.
Management approval?
The other problem that I experienced there was really just a hassle, but annoying.  They had some nice frozen scallops there.  I am really a big scallop lover (and scallops are not readily available here, at least not in our area), and although the bag of scallops was quite expensive (P3,000), I decided to buy them as a treat.  Also, the bag was huge, and I felt that they would stretch out over many meals, and make the cost per meal really not that bad.  So, I bought them.
Went up to the cashier and paid my money, then they took my scallops and laid them aside, and told me to "just wait".  I asked what I was waiting for, and they said that they had to get permission from the supervisor for me to buy the scallops.  Hmm… I had already paid, frankly, they were already my scallops.
They explained to me that if you buy a single item over a certain price, the supervisor has to approve it before you take the items.  You already have to get your purchase checked before you are allowed out the door (just like Costco in the States), so I could really see no reason for this.  I complained to the Store manager about it, but I doubt that my complaint really had any impact.  I was polite to him, but let him know that their policy was a big hassle for the customer.
That's about it
Basically, though, as far as I can recall, these were the only hassles or bad experiences that we have had at S&R.  I consider it to be a good place, with items that you just can't get elsewhere.  As I said, it is so close to our house, we tend to go there at least 3 or 4 times per week.  There was a time when we went to S&R Membership Shopping daily, although that has calmed down a bit as time goes on. 🙂
So, I do recommend S&R for expats in the Philippines. You can get stuff there that you are used to having from back home.  I feel that the prices are fair, although many expats complain that the prices are too high there, I just don't find that to be the case though.
In the end, I am still very happy to have an S&R branch in Davao!
Food Service at S&R Membership Shopping
If you are familiar with the food service at Costco, then you pretty much know exactly how the food service is at S&R. For the most part, the same items are available in each place.
But, there is something that S&R Membership Shopping has, which Costco Membership Shopping doesn't have.
The other day I was at SM City here in Davao and saw something that got me thinking. It was not something new, something I had seen before in other places, but it sparked a thought in my mind.
I was walking around the mall and saw that there was a new (to me) business on the second floor. It was an S&R food-service place.
Like Costco, with a twist
S&R is kind of the Philippine equivalent of Costco. They have been operating in the Philippines for years and opened a store in Davao City around five years ago. Many years ago, Costco had a partial ownership in S&R, but they sold off their percentage a long time ago, and as far as I know, it is now a fully own Filipino company. They still have an association with Costco, in that they carry the same merchandise, even the Costco private label, Kirkland Signature products are available at S&R Membership Shopping.
Well, in addition to the product selection, the style of the stores, and such, they have another big similarity with Costco. They have a food-service area. You could buy things like pizza, churros, hot dogs (not the bright red nuclear-option hot dogs), hamburgers, basically the same food menu that Costco has in the United States. Frankly, the first time that I walked into an S&R store, I felt like I was stepping back in time and had entered a Costco store in the United States. I say stepping back in time because it had been so many years since I had been at a Costco store.
Membership Shopping Food Service in a Mall?
Well, about a year and a half ago, for the first time, I saw in a local mall that S&R had opened a food-service outlet at the mall. Anybody could buy, but if you had a membership, you would get a 5% discount. But, even non- S&R members could go in order food and enjoy their meal. I never thought too much about it. But, these S&R food-service outlets are now in every major mall in Davao City!
When I was in SM the other day, I was shocked at how large of an outlet they had there. One thing that did not shock me, though, was how full of customers it was. Every one of these S&R food outlets is always chock-full of customers.
It got me thinking. I'll bet you that these food-service outlets really drive many people to sign up for a membership at S&R! Most people I talked to love the food at S&R food-service. Personally, it doesn't excite me. Much of what they serve are things that I don't eat anyway. But, almost everybody I talk to raves about the food there. With all of these nonmembers being able to try out I am sure that they must pick up new memberships due to that.
Costco doesn't have anything like this
Back when I lived in the states, Costco was not doing anything like this at all. I did some web searching this morning, and could not find any information on the Internet about Costco doing this either. For readers, perhaps you can fill me in, does Costco have their food-service outlets in non-Costco locations?
If not, I feel that this would be an avenue of great growth for them. Interesting that a Filipino company would (I suppose) come up with this fantastic idea to grow the business. Even if they are not picking up a ton of new memberships, the volume of business as they are doing in these food outlets is huge. I have talked to other ex-pats around the Philippines, and S&R seems to have these type of outlets all around the country now.
Anyway, as is something a little different, something that I do not believe membership stores have outside the Philippines. If you know differently, please let me know. As I thought about this, I just felt that it was a fantastic idea, sort of outside the box as well.
Feyma's Review of S&R Membership Shopping
My wife, Feyma, did a review of S&R shortly after it opened in Davao. Here it is:
It's been a few weeks now since the opening of S & R. We've been very happy with it. I've been rarely going now to the other grocery stores here. When going there I've been eyeing some stuff there, coming back a few days after and its gone. Just, for example, I want a purple colored towel, good for our girls here in the house. I was telling my daughter that we will buy that next time we go there, I had some other stuff in mind to buy that day.
Few days after when we came back it's gone already. They still have other towels there, but the color that I want were gone already. Been going there a few times since then but no towel of that color yet there. So I will just have to wait. Or should I say Jean will have to wait for that color to come back there on stock then? For now, I bought her a different color of towel.
Trampoline
Other stuff that the kids were eyeing there was the gigantic trampoline. See we used to have a trampoline that we brought with us from the States. It was overused for a long time.  Time to get a new one. The only problem our old trampoline the size it's 10 feet in diameter. The one they have there at S & R was 15 feet in diameter. No matter what angle we are measuring on our yard that trampoline just doesn't have enough space here. Big sigh for our kids and us. Bob and I both know that our kids enjoyed having a trampoline. We are waiting if they will have the size that we want later. We are hoping for it though.
Pop Tarts
Another craze for the kids there was the pop-tart and Dr. Pepper soda. Can't buy every time we go there. It will blow my budget away. Ha ha ha. :-). We also like the cooked baby back ribs there. It comes with one bottle of 2-liter soda with it. Really sometimes when Aaron and I and my niece Glenda take our daily walk, sometimes we would stop at S & R. Just like to walk around inside and just see what new stuff they have there again. That's the new place to be for our family now.
I've hardly been to other stores
Since the opening, we hardly shop at the other store. We now buy our meats and other stuff there. Just small stuff we would buy from the other grocery store. Good thing it's just a walking distance from our house. That's really a plus for us. One thing we saw there that we used to buy in Costco in the States was the king crab. Gee, it's just too darn expensive. We just have to turn our heads away when passing that aisle. LOL. For Thanksgiving, I am already looking at their whole turkey there. It's butterball brand too.
I brought a friend
I had a friend that I brought there. She's living part time here in Davao. She wants to get the membership but she's not sure if she will be here by the end of the year or next year. She might be in the States the whole year. So I told her just don't get a membership right now, to just let me know when she wants to buy something at S & R. Day before yesterday I brought her there. She's wanting some medicines that she's used to buying in the States. They had there at S & R, so she bought that with a bottle of lotion that she likes from there too.
After she bought the stuff we ate our lunch there. Good food and affordable. She's just amazed at the place too.
I'm happy
All in all, so happy to have the S & R here and especially it's really near to our house. I know some of you would say that you will not buy something from a place that you will pay for a membership. But for us, it's just so worth it. I found stuff there that my family was so happy to have it. At the end, that's all that matters to me and Bob.
Paul Thompson is also and S&R addict
It was a Wednesday a week ago I was sitting at the computer posting on FB when Mayang came by with a cup of coffee (Yuban) and informed me that we were out. When I was on Subic a few days earlier I noticed that all the stores were out of coffee. Oh, there was instant coffee and decaffeinated ground coffee but as I said they were out of coffee.
As I sat there pondering my navel and life, in general, I was thinking of the following Thursday without my coffee fix, this was unsatisfactory, and something must be done. Then the benefits of reading LiP all these years struck me like a ten-pound sack of spuds. Bob Martin wrote an article a while back about a new store called S & R down in his neck of the archipelago.
Then, my buddy, Tommy told me they had opened a new S & R Store in San Fernando Pampanga which is about an hour away. What the heck, jump into the Mitsubishi G4 and get on the road. I mean what else did I have planned for the day? The added benefit was since February when we bought the car we still only have 3.780 kilometers on it and my second service check was at 5,000 "K". I need to spin those wheels a bit more.
Road trip…
The National Highway vice the new expressway is faster and a straight shot to San Fernando. But sometimes the long way is better as I discovered halfway there. 40% of the way it was under construction and we know that all road construction on Luzon is done during the rainy season. So it can be repaired during the dry season and that will keep the employment numbers up.
People keep working and rice is on the table so who am I to complain about that. When it was not under repair it was under six inches of water for about 20% of this and not even 0900 hours (9 AM). Of course, the cars behind me were late for something and had to pass everything in front of them, I was passed on the left and the right and it was only a two-lane road. Oh, the joy of driving here on Luzon. Because of potholes the size of Olympic Swimming pools hiding under the standing water I ducked in behind a Honda Jazz and waited for it to disappear into a sink or pothole as a warning to me. We both made it through.
It's Membership Shopping?
Then we arrived at the S & R store and found that it is a membership store. No problem Mayang likes to join things, and add a new ID to her collection. PNP 700.00 is the yearly fee, and for PNP 400.00 more I can also have my own ID. We passed on the second ID as I could not think of any situation where I would be there without my darling wife.
Bob Martin was right, the place was massive, and seemed to carry items not found even on the Subic Free Port. Wisely I brought along the largest cooler we owned and wished I had another one. Fresh whole milk from California (Yes the dates were good) Many frozen stateside products, plus items from New Zealand and Australia, except the Australian favorite "Vega-Mite" (Spelling?) I don't eat it but our friends from down under grew up with it, so to them it's like Marshmallow Fluff to me. I keep getting asked if it's available so I keep my eyes open for our friends. (Saturday morning 20 Sept, and the milk is still good)
Jubilation
There I was up and down the many aisles suffering from shopping jubilation overload, thinking this will be a monthly trip albeit using the expressway vice the National Highway. A tip of my cap to our host Bob Martin and thanks for the heads up on spreading the word on this new (to us in my area of Luzon) store.
We were back home in Bataan with the car full and our pockets empty not to say the S & R store was overpriced, as it was not but we went (Read "I") a bit nuts.
For the items I wanted I found it to be very reasonable. I'll save the department/appliances side of the S & R for the next trip.
Watching out for our British Friends
It was huge and they even sell and mount tires (Or tyres for our British friends) in the store. At this store, the employees knew where everything was and not one shoulder shrug while I was there, very pleasant and knowledgeable employees. Not to forget, the very attractive young ladies at the end of each section handing out free samples of all types of items.
So this was a boring story of shopping in the Philippines, but then I'm easily amused, I find that lately, my wild oats taste very good with prunes.
Yes, I found and stocked up on my Yuban coffee, did you think I forgot?
S&R is not perfect
I love S&R. S&R is a membership store here in the Philippines. When you go inside S&R you would think you are Costco, it looks exactly the same! Same shelving. Same products. Everything is the same, except in most cases it is smaller than the average Costco, and the product selection is not quite as good.
A number of writers on this site have written about S&R. When S&R first opened in Davao City a few years back, both Feyma and I wrote articles about it. After I wrote about it, I remember that Paul Thompson got a membership, and he has written several articles about S&R too.
Downsides
There are some downsides to S&R though. One that Paul has written about is the "out of stock" situation that pops up there. That has not been such a big problem at the S&R here in Davao City, but it certainly does happen. I have noticed that while S&R used to be "cheese central" for many different foreign kinds of cheese, most cheeses are either out of stock now or no longer carried. That bothers me. But, "out of stock" has not been a huge problem here. Another problem, though, is what I am going to address in my monologue in the Video Cast today.
Expats are not perfect either
I know that my title could be considered a bit mean.  I am not a mean guy, in my view, though.  But, sometimes you just have to call something that it is, and not sugar coat it.
A while back, a fellow named Barry left a whole series of comments here on LiP.  Each comment was a complaint.  A bitch, and a lot of moans too.  The article on which Barry commented was about S & R.  I am sure many of you are asking… "What is S&R?"  Well, S&R is a Membership shopping store in the Philippines.  A big box store.  Just like Costco or Sam's club, but in the Philippines.  At one time, Costco owned part of S&R, and it is possible that they still do, I am not entirely certain on that.
S&R has a long presence
S&R has been in Manila for years already.  They opened in Davao City, where I live, about 2 years ago.  My wife and I love S&R.  We go often.  I often joke with people and tell them that S&R Davao is only about 5 to 10 minutes walk from my house.  Because it is so close, I go there very often.  That is both a blessing and a curse!
Blessing
It is a blessing because S&R has many imported products.  Wide selections of products from the USA and Europe too.  Mostly from the USA, though.  Since I am an American expat living in the Philippines, when S&R opened, I started being able to get American products that I had not seen in years.  I have been very happy with nearly everything I bought from S&R, and have really enjoyed having them here in town.
Curse
Why is S&R a curse, if I enjoy it so much?  Well, S&R is a bit expensive.  Especially after having lived in the Philippines for many years, and paying Philippine prices.  Most things are somewhat or significantly cheaper in the Philippines, compared to the USA.  So, when you start seeing those brands of products that you used to love so much, you really want the stuff.
Nostalgia kicks in.  Your stomach starts quivering and your taste buds start watering.  But, then you see the prices!  Not only are the prices USA prices, but they are also actually higher than USA prices.  Of course, they are.  Because S&R must ship all of this stuff from the USA to the Philippines, and that costs money.  There are also import fees and such.  So, prices are fairly significantly higher than you would pay in the USA.
That is why it is a curse to live so near to S&R.  Because we go there all the time, and it can get expensive.
We don't have a problem with the prices
But, for us, we don't feel they are overcharging or anything of the sort.  If you want to purchase and consume imported products, you should expect to pay more for it, no matter where you live.  That is our attitude, and we do enjoy the things that we purchase from S&R.
Barry's comments
When Barry commented about S&R the other day, he was just ranting and raving about the things that S&R didn't have.  Complaining that they don't have this brand of meat or that brand of meat.  On and on.  Barry was particularly enthralled with "Columbus" brand meats from the USA and was quite upset that S&R didn't have that brand.
Well, it became quite obvious to me that Barry must have only lived in the Philippines for a short time.  When I moved to the Philippines some 15 years ago, we could not even buy butter or cheese in our area.  You had to travel around 4 hours each way to find those products.
Brands
When S&R came to Davao 2 years ago, I started seeing brands of products that I had completely forgotten about over the years.  Many of those things have become a regular part of my diet.  Barry did not complain about prices, that was just something I mentioned.  But, Barry was quite upset about the brands that he wanted but was not available at S&R.
Improved selection in the Philippines
Anybody who was an expat here 10 or 15 years ago would understand that compared to that time, the selection of products and services available in the Philippines is so wide now!  I can't believe the things that I can walk into a store and pick up now compared to before.  And, if you are talking S&R, the selection is out of this world.  For example, one thing that Barry was really talking about was Salami from Columbus meats.  Well, they have many different types of salami at S&R, just not the Columbus brand.  Know what?  They have many Salami brands from Europe – Italy!  Where was salami originated?  Italy, of course!  I would have to imagine that salami from Italy is at least of equal quality to salami made in the USA, and probably superior!
So, my point here is to expats, no matter what country you live in… be thankful for the products that are available these days!  You can bet the situation is a lot better than it was in the past!  I know it is here in the Philippines!
Landers
To be honest, I don't have first-hand experience with Landers. I live in Davao City, the nearest Landers location is in Cebu, about an hour away by air.
What I will say, though, is that I have many close friends who shop regularly at Landers. I am told that the selection at Landers is better than at S&R. I expect to be visiting Landers in the next month or so, and if I am able to do that, I will post more information about my experience there. From everything I've heard, though, from various people, I have a favorable impression of Landers.