NEW articles daily! Subscribe below to receive daily updates with our new articles!

I got a comment from somebody. She left it a few days ago on one of my posts that was published 3-4 years ago. I was shocked she left this comment. Here's what she said: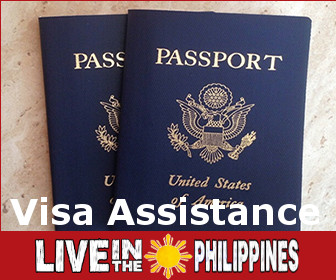 "Why do you want go there. That place is red zone, because it's filled with Muslims extremist. Mindanao is not wise place. That part of the Philippines is the Middle East of the Philippines.  They have different laws and rules. You're putting yourself in danger going there.
You would have to dress very conservatively. Cover your hair, wear long pants and top. It's very Islam".
I was shocked she left comment like this. How could someone just say something like that which generalized the whole island? Yep, there are certain areas that I would never advise anyone to go there without knowing anybody in that area. Like for example in Basilan or Sulu. Right now I will never advise any tourist or foreigners to go there.
In a lot of areas here in Mindanao, the ladies that I've seen walking around did not wear hijab. I've seen a few but to say that all women dress like that was just an insane comment. To say that we are the middle east of the Philippines is totally false too. It's really mind boggling that she will say this and she's never been here and never been raised here in our island. She thinks she's the expert about Mindanao and she doesn't know a thing about here.
I'm pretty sure she's from from up North. I feel totally safe here in Mindanao, more than in Manila. When we went there to Manila I had to keep my purse guarded all the time and I can't even use my cell phone in some areas there. Here in Davao, GenSan, Cagayan and other cities in Mindanao I can use my cell phone anytime. I can carry my purse without getting scared. Really everywhere you go no matter what place you're going, always use common sense.
This lady must have not seen the news about Davao being one of the livable place in the world. Davao City, the only place in the Philippines that's on the list. I wonder what she thinks that Manila is not listed on the list as the livable place in the Philippines. A lot of those people up North really think that Manila is the best place in the Philippines. There's certain area in Manila that's really nice like Makati (good shopping, can find anything there). But my goodness it's too darn expensive to live there too.
I know for sure that the Mindanaoan people will disagree with her statement. These kind of people really are the one damaging the image of Mindanao. They judge everything about Mindanao and they never step foot here. They have to realize that without the resources from Mindanao the people up north will be starving. Mindanao is one of the big producers of food here in the Philippines. Come on lady, next time you open your mouth do the homework first, okay?
I'm proud to be born and raised here in Maindanao. I love the island and am happy to be here. So happy too that one of the person running for President of the Philippines is from Mindanao. So Mindanaoans vote for him.