NEW articles daily! Subscribe below to receive daily updates with our new articles!

When you think about becoming an expat – moving to a different country – what are your most important considerations?
Of course it varies from one person to the next.  Truth is, the vast majority of people never even consider making a move abroad.  It simply is not something that many people even think about.  But, for those of us who do think about it – or even do it – there are many things that might influence our decision on where to move or even if we will make the jump.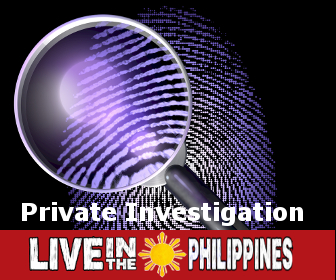 I have been living in the Philippines for 15 years already.  There are many thousands of expats living here.  But, even with many thousands of expats, we are still a tiny minority here in the Philippines.  Sometimes you can go out around town, in Davao where I live, and not even see another foreigner, although that is not as common as it used to be.
When I do talk to other foreigners, I often ask them what considerations they thought of when they first decided to move to the Philippines, or any other country.  Here are some of the responses that I commonly hear.
Weather
For many of us who are from colder, or wetter climates, many people say that they really wanted to escape the cold, wet weather.  They found the weather where they lived to be dreary, boring, or just downright unpleasant.  Choosing to live in a tropical climate was a change that they found important, and enjoyable.
Of course, making a move to the Philippines, you have to carefully choose where in the country you will settle.  For example, if you choose the wrong place you might be coming to an area where the rain comes in as a deluge.  If you hit an area that is prone to typhoons, you might want to go back to the cold weather again!
Thankfully, in the area where I live, we are not usually subjected to bad weather.  No place on the earth has perfect weather, but it can't get much closer than what we experience here in Davao City.  Here in Davao we get nearly daily thunderstorms, and they are VERY heavy.  However, they usually happen in the evening, around dusk, and usually only last for 30 minutes or an hour.  That's not bad!  It keeps the area lush and green, but leaves most of the day dry and sunny.  Perfect!
City or Rural?
Another big consideration is whether you want to live the City life or a more rural lifestyle.  When we lived in the States, we lived in a rural area, with 5 acres of land.  Out in the countryside, as we would say back in the US.  When we came to the Philippines, we opted for the City life instead.
Why?
Because of availability.  In a developing country like the Philippines, if you go rural you can expect that only very basic products and services will be available.  In a big City, like Davao, the number of products and services available are almost limitless.  We are able to get just about anything we want or need here.  It has changed a lot over the years, but only for the better.  When we first moved here, even in the City, selection could be limited, but as I said, it has gotten great.  And, I only expect it to improve more!  No complaints.
Family
For those moving to the Philippines, probably one of the main considerations is connected to women.  There are many people who have Filipina spouses, and the majority of people that move to the Philippines, in my experience, either are married to a Filipina, or are coming here looking to have a relationship with a Filipina.  When choosing where to live, it often is connected with where their wife is from.  Most expats who move here choose to live in the city where their spouse is from, or at least nearby.
When we first moved to the Philippines, we lived in General Santos City, which is where my wife is from.  After a couple of years we decided to relocate to Davao City, about 3 hours north by car.  So, we are still relatively close to family, but are in a larger city where we can easily get the amenities that we want or need.
Other important considerations for us
I mentioned earlier about availability.  That concept ties right in with this section, things that are important for us.  I would say that in this category there are two things that really attracted us to living in a large city.
Internet.  Having good internet is very important to me.  I earn my living using the Internet, so it is probably the most important consideration for us.  Without good, fast and reliable Internet, I really would not be able to live in the Philippines like I want to.  Living here in Davao, I have been able to get very good Internet.  Currently, I have two different Internet services that I use.  I have a DSL line, and also LTE/4G wireless service.  I feel that redundancy is a very important thing for me.  I want that if one service goes out, for whatever reason, that I have a backup that works.  From time to time both services will be down, but that is very rare.  If we lived out in the Province, far from the City, this type of Internet reliability would simply not be possible.
Schools.  Because we were a relatively young family when we moved to the Philippines, with young children, quality education for our kids was an important consideration.  Of course, we wanted to have good schooling available for our children.  When we moved to the Philippines our kids were 8 years old, 3 years old and 1 month old, so you can imagine, this was a major consideration for us.
What about you?
What about you?  What are major considerations for you when deciding where you might resettle?  Whether it be moving to a country that you have already chosen, or searching for the right country that matches your needs.  What items are in the top of your priority list, and why?  I'd love to hear from you and know what you are thinking!