NEW articles daily! Subscribe below to receive daily updates with our new articles!

These days, living in Mindanao is a bit tougher than it was just a few months ago.  Frankly, the Island is on the verge of being powerless… in other words, without electricity.  I wrote a couple weeks ago how Mindanao was on the verge of having to resort to rotating brownouts, and it came to pass shortly after I wrote that article.
Why is there no power?  Mostly, the reason is because of a lack of water, caused by El Nino.  The vast majority of power in Mindanao comes from Hydroelectric sources, primarily from Maria Christina Falls in Iligan City, and from hydro sources along the Pulangi River (also known as the Rio Grande de Mindanao) in Bukidnon.  Because the world is experiencing another El Nino weather patter this year, much of the Philippines is experiencing a severe drought.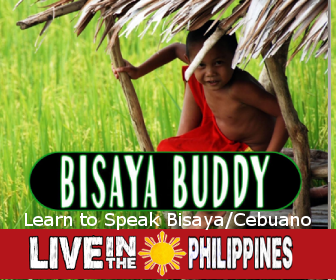 A drought like we are having is bad for all of the Philippines, but it hit's Mindanao harder when it comes to electricity, because Mindanao is more dependent on hydro generated power than the other islands.  I have been following on the news that the Northern part of Luzon is particularly hard hit when it comes to irrigation for rice farmers and such, but at least they still have electricity up there, or have more than we do down south in Mindanao.
The bad news is that the electricity situation is getting much worse now.  Each day, it seems to worsen.  Local newspaper reports say that if we don't get rain within the next 70 days or so, our currently supply of electricity will be cut in half, because two major power sources will have to be idled at that point.  And, we are already in dire straits in terms of electricity, I can't imagine if we lose half of what we have right now.
I have a group of folks in different areas around Mindanao who keep me informed of the power situation where they are.  Thankfully, here in Davao, we are not in nearly the situation that much of the rest of Mindanao is currently in, and I feel really sorry for those folks.  Let's have a look at what typical electricity situations are in key Mindanao Cities right now:
Davao City:  Two hour rotating brownouts.  Brownouts are not daily in every location, but are a few times per week in most places.
General Santos City:  Three hour brownouts three times per day.  In other words, basically every area in General Santos goes for 9 hours per day with no electricity now.
Cagayan de Oro:  Five hour rotating brownouts daily, once per day in each location.
Mati, Davao Oriental:  Brownouts up to 12 hours at a time, daily.
Koronadal, South Cotabato:  Brownouts up to 10 hours at a time, daily.
Butuan City:  Multiple 2 to 3 hour brownouts every day.
Zamboanga Peninsula:  Daily brownouts of up to 18 hours at a time.
So, as you can see, the situation is not good, and is predicted to get worse as time goes by.
As I said earlier in the article, if we don't get rain in the next 2+ months, the situation will go much worse than it is now.  Problem is that at this time of the year, even during normal cycles, we do not generally get much precipitation, so it is doubtful that we will be seeing much rain anytime soon.
So, what are the options?  Well, they are not that good.  For the government, there is talk of purchasing some diesel burning barges to generate temporary electricity.  This is probably the best short-term fix for the crisis.  For longer term fixes, there are several coal-fired plants being proposed for Mindanao.  Yesterday, a Congressman proposed that the Philippines build a Nuclear plant.  I personally, feel that Nuclear is something that will be an energy solution for the future.  Even President Obama is proposing nuclear generation for the USA now, something that he did not support in the past.  But, building a nuclear plant is something that will take years, and we already have a serious crisis in Mindanao as I type this (hoping that the power doesn't die on me while typing!).
It would seem that this would be an ideal time to put in place some shorter term solutions, and then pursue some long term greener solutions like Sun, Wind and perhaps other methods.  So far, I don't see that happening, or even being discussed much at all.  Perhaps the reason is cost, but some of the things being suggested are also very costly, so that would seem to put some of these more eco-friendly generation possibilities into play, but it seems not.  What I will say is that when it comes to doing something to address the energy future of Mindanao, I see a lot of talk, and no action yet.  Something needs to be done, and quickly.  Given that elections are about 2 months away, it would seem likely that nothing will be done, though, and it will be left on the plate for the next President to address.  Problem is, I don't know where we will stand two months from now, let alone the extra time that will be needed for any new President to get things into place and address the issue.  That could be a year from now before the situation gets even serious consideration.  Mindanao cannot wait a year, unless the rain starts falling.
To show how serious the situation is, a number of businesses in different parts of Mindanao are already considering simply closing up shop, because they cannot operate the business with no electricity.  This does not bode well for Mindanao.