NEW articles daily! Subscribe below to receive daily updates with our new articles!

Some time back, I got a question from my friend Bill.  He was wondering about tourist visas.
How long could Bill stay on his tourist visa?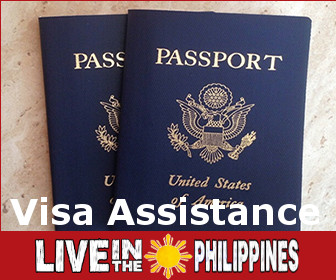 How often would he need to renew or extend his visa?
Where could he do the renewal?  Would he have to travel far to do the extension?
Well, as many know, the Philippines has a new Tourist Visa program for about a year now.  A lot of changes have been made, most of which make it much better for the tourist or expat who is living on a tourist visa in the Philippines.  Truth is that there are not very many countries around the world who make it as easy and inexpensive  as it is to stay in the Philippines on a tourist visa.
Podcast: Play in new window | Download | Embed
Do You Have a Question?
If you want to send a question for inclusion in a future Podcast, just use the app below, click on the button below, where it says "Start Recording".
Questions submitted by eMail will no longer be answered, you must submit through the voice message above.
Thanks again for listening, everybody!