NEW articles daily! Subscribe below to receive daily updates with our new articles!

A few days back, I got an email from a reader of my site, and a friend on Facebook.  I will not give his name, but would like to share his email, and my reply.  It might be information that other readers have an interest in.
eMail received
I have slightly edited the email I received in order to remove information that might identify the writer.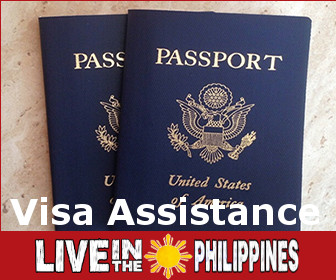 Here is the email that I received from this reader:
Hello Bob
I just got back to my home town from my trip to the philippines , but I definitely left my heart in the Philippines , I know it was great traveling around with my wife but it was exhausting I wanted to get your opinion a couple things.
One is how difficult it is there for the locals. I know it's an amazing country if you can afford to travel and do things, but for the average Filipino it seems to me to be a real struggle, so many requirements to get jobs if they are available.
Going to school to get post secondary education seems almost impossible for them and is only there for those who can afford it. Do you see any change in that ?
Also the other thing that was disturbing was the garbage. It seemed to be everywhere, and not much effort on the locals to clean it up or even thow the refuse into the trash bin, which seemed to be lacking in a lot of areas. I felt so much more could be done to clean it up, do you see any change in that? It would go a long way I think on the tourist image that visit the Philippines if more effort was done to change the mindset of not only the people, but not much effort seems to be on the minds of local governments.
Lastly, by the way , who you like in the election, I know Dueterte is almost walking away with the election, coming from your home town, what do you think of him?
Thanks Bob , always nice to hear your take on your Facebook page , take care always.
My Reply
Nice to hear from you, and I hope you had a great trip! It sounds like you did. No matter where we travel, we will always have a few things that don't sit well, or that we think require change. Let me see if I can address each point that you are concerned about.
Difficult life for local people.
Yes, life here can be quite difficult for the local people. No doubt there. There is poverty that is very widespread here, and it is not easy to make a difference. For myself, I have done a lot of charity type work here to try to make a dent in my local area. Truth is, no matter how hard an individual would work on this, even with the help of his friends, you can only make a very small dent in it. Just a knick really. Over the years, particularly at Christmas time, I have distributed food and other items to the local population. Most of this work has been done through donations given by my website readers, and each year the amount donated has been pretty substantial. There have been years where I have been given large amounts to spend on food, toys for kids and such to distribute at Christmas.  Because of the large sums, I have been able to make a fairly decent difference, but only for a relatively small number of people in the scheme of things.
Also, there have been a couple of times when severe weather caused deaths and hardship in my area, and again, through donations from my readers, I have been able to provide relief. One time we rented a large truck and purchased bottled water (hundreds of cases) to truck up to the affected area. At that time we also brought food and clothing to distribute.
So, I guess what I am saying is that an individual can make a difference, even if only a small difference, if he is resourceful and applies his skills and contacts to make a difference.
As far as education, I have never felt, and still don't feel that getting a college education here is difficult. In fact, I would say that getting a college education here is relatively easy. In fact, if you are not college educated here, you basically cannot get work. Almost everybody, except the extreme poor, gets a college degree here. I don't see that as a problem.
Garbage
I do see garbage as a problem in much of the country, and I don't see it changing much. I will say that about 10 years ago here in Davao where I live, the Mayor went on a campaign to alleviate the litter problem. He purchased thousands of very nice garbage cans (imported from Germany and very costly) and put them into every neighborhood in the city. They also purchased a fleet of first class garbage trucks that go around the city and collect garbage in all of the neighborhoods. The frequency of the garbage pickups varies, I am not sure how they decide on the frequency. However, in the neighborhood where I live they pick up the garbage as often as 5 days per week, but a minimum of 3 days per week. Garbage collection is free, no charge from the City (of course we pay for it through our taxes, there is no such thing as a free lunch!). Since this program was implemented a decade or so ago, I have seen a big improvement in garbage around the city. There are places, though, where garbage cans are hard to find. For example, inside malls and businesses. But in general, I think that the program has been quite effective.
From what I have seen, though, this kind of program is limited, and certainly only in a few (or just one?) cities. Perhaps the program will grow and be done in other parts of the country, or maybe an even better program will come along and help things improve here.
Politics
You asked about our local Mayor and his campaign for President. I will reserve comment on that, as it is not really appropriate for me to support any particular candidate for office here. I will only say that based on my observations of living here for 16 years now, I have always felt like our local leadership here in Davao has been good and effective. They try to make changes here for the better, and I hope that can spread to the rest of the country as well.
Glad you had a good trip! Thanks for writing!
Bob