NEW articles daily! Subscribe below to receive daily updates with our new articles!

I believe that John Miele and I have entered in to some kind of mutual zone of conscientiousness.  A couple of weeks ago, John wrote about body hair, and I followed him when I wrote about shaving in the Philippines.  Lately, I've been wanting to write an article about being an expat and that causing you to be stuck in some kind of limbo between where you are from and where you currently live, then John wrote his article yesterday about Expat Life.  I'm not trying to copy John, but we seem to have similar thought patterns in our heads lately!  That could be a good thing, or a bad thing, I suppose.  Let's just say it's good and move on!
I guess that lately I have been thinking about life as an Expat, and what it is all about.  Much of what John said yesterday is certainly true for me.  But, some of what I have been thinking about goes beyond that too.  John made a point yesterday that as foreigners, we will always be different here in the Philippines.  We are not, and never will be Filipino.  Even if I ever choose to become a citizen of the Philippines, which I have considered, I will still be different than most people here.  The United States is a melting pot where people are different, yet blend together to create the "American" person.  The Philippines is no melting pot, my friends, and it doesn't claim to be either.  In fact, I think that very few places are melting pots, as the USA is.  A few other places might be too.  Australia comes to mind, although I personally don't think it is a melting pot to the extent that the USA is.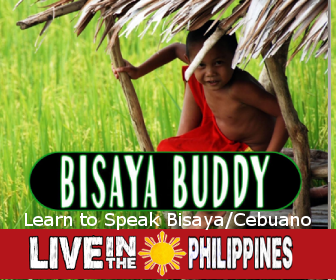 Since coming to the Philippines a decade ago, I have "melted" to some extent, adapting some Filipino ideas and ways of life.  So, if I decided next week to pack up and move back to the States, I would not fit in there anymore either.  I am different than the average American.  I think differently and I act differently now than I did before moving here.  Nothing wrong with that either, it's just a statement of fact.  If I went back to live in the USA, I would no longer fit in the way I did when I lived there.  Perhaps I would revert back to who I was then in many ways, but I don't think that is a certainty, and I actually think that I would not melt back fully.  So, I think that no matter where I live now, I am going to be different than the normal person in that place where I choose to live.  That's just the way it is.
We are all molded by our life experiences.  One of the biggest experiences in life that will mold you is the place where you live, things like:
Standard of living
Norms of daily life
Attitudes of the people where you live
Language
Food
Culture
All of these things play a role in molding us into who we are.  When we start moving to other places where each thing on that list is different, well, it changes us.  Maybe we won't ever fully mold in with our new living place, but we also won't be able to mold back to the place where we came from.
Oh, you can move anywhere you want, even back to where you started at.  But, as far as your personality, your likes and dislikes and such… once you've been an expat you can't ever go back again.
I'll leave you with this quote from American Author, Journalist, Poet and Screenwriter, James Agee.  He said:
"How far we all come. How far we all come away from ourselves. So far, so much between, you can never go home again. You can go home, it's good to go home, but you never really get all the way home again in your life. And what's it all for? All I tried to be, all I ever wanted and went away for, what's it all for?

Just one way, you do get back home. You have a boy or a girl of your own and now and then you remember, and you know how they feel, and it's almost the same as if you were your own self again, as young as you could remember.

And God knows he was lucky, so many ways, and God knows he was thankful. Everything was good and better than he could have hoped for, better than he ever deserved; only, whatever it was and however good it was, it wasn't what you once had been, and had lost, and could never have again, and once in a while, once in a long time, you remembered, and knew how far you were away, and it hit you hard enough, that little while it lasted, to break your heart."