NEW articles daily! Subscribe below to receive daily updates with our new articles!

Does the form of Personal Communication Matter?
Steve Dotto hit the nail on the head!
Personal Communication is something we all do starting on the day we are born, and until the day that we die.  My online buddy, Steve Dotto, is a communicator. Teacher. Blogger. Vlogger. The best things about Steve are that he is: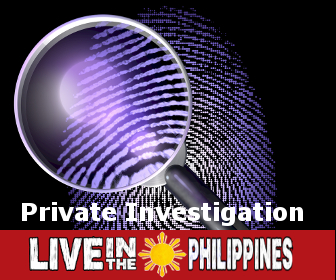 An all-around good guy.
A very smart guy.
Do you think that Texting and Personal Messaging are good ways to communicate?
When it comes to personal communication, do you think that things like the list below are "real forms of communication"?
Do you think they are meaningful ways to communicate? My initial reaction when I heard the question was that these were more "playing around" type of communication, not somethign real. What do you think?
Facebook
Facebook Messenger
Text Messages
SnapChat
Skype Messages
eMail
Instagram
Add any more you choose, there are dozens and dozens
For your personal Communication are those "real"?
I did not think those were real forms of Personal Communication
I mean, they are all forms of communication, I can't deny that at all. But "real"? I didn't think so. Those are for the "young folks", the millennials, and we all know how those "kids" are, right?
Well, I just got a slap in the face. I just watched Steve Dotto's latest Vlog episode, and Steve hit the nail squarely on the head. I couldn't believe it. Watch it yourself, you will like it, I am sure.
1990 was an Important Year for Me
1990 was probably the most consequential year in my life. It was a great year, the best of my life.
At the very beginning of 1990, I was given the address of a girl in the Philippines. The person who gave me the address was a mutual friend of both myself and the girl that he gave me the address of. He said that maybe I would like to write her a letter and get to know her.
I was 28 years old, or very near 28 at the time, I guess. Also, I was single, had never been married, and really did not have any prospects to get married. But, I was at the age, though, that I was ready to settle down, marry, and start a family.
I sent that letter and introduced myself. About a month later I got a return letter from her. Little did I know that within that very year, I would be married to that young lady. I was 28, she was 21.
Forms of Personal Communication
Back in 1990, there were a lot fewer forms of Personal Communication. There were no cellular phones (there were some mobile phones, but cellular was not available). Yes, there were landlines. There was face-to-face communication. Maybe a few others too. But, one form of Personal Communication that had stood the test of time was good old letter writing. The postal system. Do you remember sending actual paper letters in the mail? I do. I bet a lot of younger people these days have never done it before. Sure, they (might) send bill payments or something like that in the mail, but an actual personal letter?
Feyma and I wrote back and forth for months. We never talked on the phone until just before I traveled to meet her in person. Finally, at that time she was able to get the phone number of a neighbor who agreed to let me call her using their phone number. So, we opened another line of Personal Communication, the phone call. Phone calls were very expensive at that time, but it was well worth the money.
Getting back to Steve Dotto
So, I started off by talking about Steve Dotto and his latest Vlog about these "newfangled" forms of Personal Communication. In Steve's vlog (be sure to watch it!), he makes the case of why these new methods are legitimate forms of personal communication. At first, I thought he was dead wrong.
Not long into the video, though, he started talking about how his uncle met his aunt through letter writing. Steve's uncle was overseas fighting a war, and the uncle met the aunt through letter writing. They ended up marrying, and as I recall, I think Steve said they were married for 60 years! Amazing story.
Steve asked in the Vlog if letter writing was a real and legitimate form of Personal Communication. It was the technology that was available back in the 1940s. Well, technology has moved forward, I think we can all agree on that.
Bringing it back full circle
Well, when I heard about "letter writing" in the case of Steve's uncle, what could I say. I was flabbergasted.  How stupid of me. Of course, Facebook and all of the others are a legitimate form of Personal Communication! How could they not be? But, I bet a majority of those in my generation (and older) would feel the same as I did before watching the video.
Steve Dotto has taught me a lot
I have been following Steve Dotto for years. I really enjoy him. If you want to learn about Technology, Steve makes it easy and enjoyable. I recommend him highly if you are looking to years that sort of thing.
And, oh, a lot of what Steve teaches and talks about is forms of Personal Communication!