NEW articles daily! Subscribe below to receive daily updates with our new articles!

Personal Investigations
Investigate her before you get too serious
At LiP we offer investigations. I have, frankly, been doing investigations for years. Honestly, I have helped many people avoid disaster.  Investigate her. It is the only way to be sure.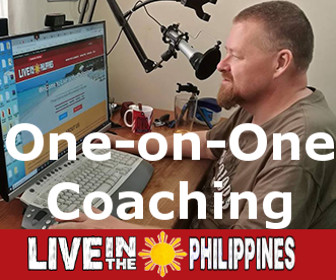 Marrying the wrong person could indeed turn into a disaster for you if you don't investigate her. Just as important, finding out that the person you care for is genuine and has honorable intentions is just as important. One way or the other, you can be certain. Either she is the right person with whom you have a reasonable chance of a successful long-term relationship or she is a rip-off artist who is out for nothing but your assets. The biggest problem is that she will leave with more than your assets. She will take your heart as well.
A Note from Fabio
Fabio did not Investigate her
Recently I got a note from a subscriber to my newsletter, Fabio. Fabio got burned. He got burned badly. It cost him over $50,000. It cost him more than just financially too.  He did not investigate her, not in time.
Here is what Fabio had to say.
My story begins in May 2017 I had never done internet dating before, but a friend suggested that I should try. I opted the Philippines because I had schedule dental work to be done and the Philippines is where I was going.

Her profile read "Honest caring woman looking for love and marriage no fake or scammers respond".

We made contact and our chats became very regular, talking every day for an hour or more. At the time I worked on Christmas Island.

We finally meet and it was love at first sight. She told me that she was a widower and her husband had passed away 2 years earlier of a heart attack. I did not investigate her.

The sex was incredible! The thought that how could a simple housewife be soooo good in bed was a mystery.

We agreed to try to live together, so I applied for a tourist visa and she came over to Christmas Island. We spent 2 and a half months together before she went back I must say that they were not always good days we would have 2-3 days of sexual heavenly encounters then 1 or 2 days of arguing over the silliest things and I would then  spend hours trying to explain her misunderstanding. Even with the arguing I was getting, did I investigate her? No.

We married on the 7th December 2017 with a promise to love each other for ever her vow was I will look after you for ever. Until the day that you die and will never leave your side. Yes, I married without investigating her.

In the meantime, I was sending back home to her 4 children 200.00 dollars a week to support them I did this until the end of our relationship

We travelled all over the Island Bohol, Palawan, Cebu, Dumaguete staying at the top hotels eating at the best restaurants.

We decided to settle down in Angeles city close to the children we rented out a nice home and I furnished every thing top to bottom with the best of the best This was a once only expense I thought because I was really and truly in love with this woman. The pattern from Christmas Island did not change 2-3 days of sexual heaven then argument over absolutely nothing we talked at length and she said that she would try harder but that was never the case in May 2018 we split up all because I had asked in a polite manner what she was doing with my mobile phone she stated that this was not working and that we should move on and that I should find some one else and that was that.

Now for the real story

I finally decided to investigate her and what was discover broke my heart in two.

She started Prostituting at the age of 12 year and when old enough worked in GRO as a bar girl for many, many, years prostituting all the time.
She was not a widow her husband is alive and living in Angeles city Mario Flores Septimo I was Introduce to him as her cousin.
The man that was buried at the cemetery was her live-in partner he died 5 years earlier and not 2 like she stated.
Her 4 children are from four different men.
The death certificate of her so-called husband was a fake along with every other document that she had including her passport.
She stole money from her sister and her brother in law kicked her out she kept prostituting every day drunk and high on drugs.
She as a drug and alcohol problem and sells with her husband SHABU in Cebu city.
She as untold FB Accounts and various mobile number each cleverly hidden from me with the help of her daughter.
Her whole family and friends knew what she was doing with me milking me for as much as she could. I was made a laughing stock.
I also found out that prior to our split 2 months before to be exact she had posted a new profile on Mingle 2 stating the same things as in her first profile Honest, caring not a fake person.

She needed to catch a new fish and the first one was a guy by the name of tom an American he told me that on the first video chat she had with him she was naked exposing her genitals, plesuring herself until she made a mess of the lap top he did not like that so he blocked her he then sent me text correspondent they had on messenger tom and I are good mates and has helped me a lot to get over this Puta.

So, my story left me broken hearted completely devastated and $50,000 out of pocket. If the women you are chatting with is not an educated professional then most likely they are Prostitute be WARNED. If you are serious investigate her. It could save you a lot of money and heart aches.

Cheers to all who read this story take care

Fabio
Don't want to get burned like Fabio? Let us Investigate Her. Either way, the cost is cheap compared to the financial loss and pain you will experience if she is not who you think she is.