NEW articles daily! Subscribe below to receive daily updates with our new articles!

Philippine Care for those with Special Needs
Yesterday on this website, I published an article from David Haldane entitled Insanity. Today, I wanted to write a bit of a follow-up to things that David had written.
Over the past month or so on this website, several writers have delved into the topic of mental illness. Based on the things that David wrote yesterday, I felt that I had some experience that I could, and should, share with readers.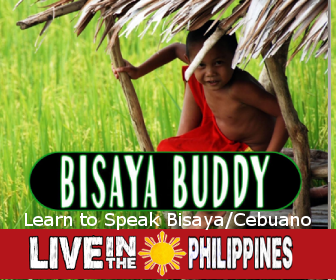 In David's article yesterday, in case you have not read it, it is about his relationship with his son who has a mental disease issue. I also have a son, Chris, who has a mental issue. I am not sure that it would be classified as a mental disease, but Chris is mentally retarded. Chris is 26 years old, and our relationship has developed a lot over the past few years. Frankly, we are buddies. That was not always the case during his childhood, but we have certainly developed that kind of relationship now.
Yesterday, in David's article, he talked about comparisons between how such disorders are handled in the United States, and how they are handled in the Philippines. I wanted to get into that, share our experience because we definitely have experience in that realm.
Our Experience
We moved to the Philippines in May 2000. We had a number of reasons that made us want to make the move. One of the main reasons, however, was because of Chris. We felt that he could get better care here in the Philippines compared to what was available to him back in the United States. Now, making that statement, alone, caused a lot of problems with family and friends. Most Americans always believe that everything is best in the United States. Every other country in the world is inferior. Well, after you've been away from the country for a while you tend to see things a little bit differently.
When I said that Feyma and I felt that Chris could be cared for better in the Philippines, that was not completely about medical care. It was a combination of medical care and also family care. When you are the parent of a child with special needs, it is a huge burden. It takes a lot of time caring for such a person. I'm not saying that we do not love our child, I'm just saying that help is appreciated. In the United States, I had my mother, as well as my brother and his family. My mother, especially, loved to spend time with Chris. But, that usually meant that she would come to our house and spend a couple of hours with him. What a parent with such a child needs is somebody who can spend a day watching the child, so that the parent can go out and take care of other needed things. In the United States, I'm not blaming anybody, but everybody's busy. People have work, social engagements, so many things going on. Everything is a rush. You're always running late for the next appointment. This is just the way things are, nobody is to blame.
You come to the Philippines, and there is a lot more family. Because, in the Philippines, very distant relatives are still considered an integral part of the family. Few of these people have a lot of things going on, and there are always a lot of different people who can look after your child. This is the kind of thing that Feyma and I had in mind when we considered that Chris could get better care here. There is also, in my opinion, good medical care here as well, but our primary concern was for family, people who would love our son, who could help us out and lighten the burden. These kind of people are abundant here. Additionally, you can hire helpers to look after, take care of household chores, and that sort of thing. This also lightens the load immensely.
Incident in 2008
Back when Chris was about 16 years old, Feyma took him to the mall one day. We are not sure what happened, but Chris just lost it there. He became wild, disrupt full, and violent. The security guards had to get him under control. Once he was controlled, Feyma brought him home, and she called me on the way to tell me I needed to be prepared for when they arrived home. When they arrived home, Chris again went into a rage and started physically fighting with me, for no apparent reason. That was the day that I realized that Chris was stronger than I was, and that scared me.
Institutional Care
At that point, Feyma and I decided that we had to institutionalize our son. We took him to an institution that was not far from our house, talked with the doctors there, and they evaluated him. Chris was placed in the institution initially for a period of 30 days for evaluation. After 30 days he may be able to go home or may have to stay longer to undergo further assistance and training. It ended up that he stayed there for 60 days. We were so happy return home. We were not allowed to go visit during his 60-day internment. It was very nice to see our son again. The best thing was that Chris, having gone through the therapy there, was like a different person. Very even mannered, very polite, and cheerful. That was a good sign. He never had to go back again. There have been times when he started acting up a bit and we would just ask him if he thought he needed to go back for more training, and that quickly changed his attitude.
So, in addition to a lot of family members being available here, there are also such institutions for extreme cases, which we unfortunately experienced. I must say, however, that having our son spend time there turned out to be a very good decision.
David was Correct
David was very correct in his article yesterday. Things are handled here in a much different way for those who have mental illness or some other mental disorder. Personally, I like the way that things are handled here in comparison, but that is my opinion. My opinion, however, is based on actual experience and have experienced the type of care on both sides of the ocean
We Made the Right Choice
I am happy to report that Chris has overcome many of his problems. Being mentally retarded is not something that you ever overcome, but he has made great strides. He is a great young man, and I enjoy spending as much time with him as possible. In retrospect, I believe that the decision that Feyma and I made 18 years ago was the right choice for our son. Our decision to move to the Philippines was right for many other reasons as well, but probably the most rewarding one was how our son turned out.