NEW articles daily! Subscribe below to receive daily updates with our new articles!

Lately, I have been burdened with a lot of bad news.  I'm talking deaths of friends.  As I told you a few weeks ago, I had one friend who recently killed himself.  I have known several other expats here in the Philippines who have died of late, unfortunately.  It seems that nearly ever week for the last couple of months, I have gotten e-mails from people informing me of deaths of friends or acquaintances.   Some of these people were close to me, others, actually most, were only people that I had met, or had e-mail contact with.  Still, though, you hate to see people that you know die.
Last week, I got a "friend request" from somebody on Facebook.  I didn't know who the girl was, only that she wanted to be friends.  Well, I am pretty liberal with approving friends on Facebook, because a lot of people who read my various sites want to be friends, and I am happy to do so, even if I don't really know them.  Well, after approving the friendship with the girl who requested it, I almost immediately got an e-mail from her.  Turns out that she was the daughter of one of my regular readers here on LiP.  Unfortunately, this reader, whom I considered a friend, and who has been reading for a long, long time here recently passed away here in the Philippines.  I am not going to name the reader in this article, because some of the things I want to say in this article might not be appreciated or understood by the daughter.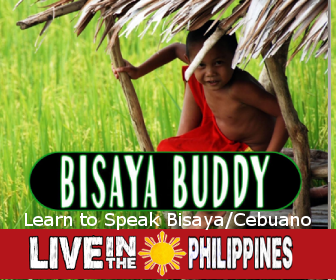 This reader, let's call him Steve, was living in Digos, Davao del Sur, about an hour south of where I live.  He kind of came and went over the years, spending time both in the Philippines, and back in the USA.  But, he had told me, via private e-mails, that it was his intention to make the Philippines his home, and to stay here permanently more and more as time went by.  Unfortunately, he died last month in a motorcycle accident.
His daughter contacted me, because she knew of me through her father, and knew that we were friends.  His daughter was quite disturbed, naturally, by her father's death.  She even questioned whether it really happened the way that it was said to have happened, thinking that perhaps his girlfriend had a hand in his death, although there was really no evidence to point to that.
Unfortunately, there was a communications problem between the daughter and the girlfriend too.  Steve had been cremated after his death.  The daughter wanted her father's ashes to be returned to the States so that "he could be at peace."  Well, I can't say that having his ashes shipped back to the States would put him at peace, but it seemed that it would give the daughter some peace.  What were Steve's wishes, though?  Frankly, I don't know, and based on conversations with the daughter and the girlfriend, I don't think either of them knew for certain either.
The daughter asked me to communicate with the girlfriend to see if I could get the ashes sent back to the States.  I was a bit uneasy with this, because I did not know Steve's wishes.  But, since it seemed that he had not made his wishes known, I obliged and acted as an intermediary, and it seems that things have  been worked out between them.
I had a situation about 9 years ago along a similar vein.  After I had been living here for about a year, I got a call one day from my Mom.  She had been pretty much against my moving to the Philippines, and did not understand why I would want to do something like that.  When she called she had a question for me:
Son, I just want to know, if you die will you have your body shipped back to the States?
The question kind of took me by surprise, but indeed it was something we had never discussed, and I had not made my wishes known.  I replied to her:
Well, I would prefer to just be buried here in the Philippines.  This is my home.
Mom didn't like that answer much, and she was actually quite upset by it.  Over the years, though, she has come to understand, and even feel that I would be doing the right thing by being buried here in the land that I call my home.  Last week, though, I called my Mom to tell her about this experience that I had in talking with the girl who's father died here.  I told Mom that I just wanted to make sure that she understood what my wishes were, because I did not want her and Feyma to argue over what would be done with my body, should I meet my demise.  Thankfully, when we talked, Mom was understanding and supportive, and assured me that she understood what my wishes were.
Basically, I would just like to encourage everybody reading this to make your wishes known to your family members.  If you are from one country and have family there, yet you are living, or spending significant time in another country, this is something you need to consider and plan for appropriately.  What if you die while you are in the other country?  What do you want to be done with your remains?  For you, since you will be dead, your wishes will really have little impact on yourself, but it can bring peace and understanding to those whom you care about in each location.
Ideally, you should have a Will that would lay out your intentions and wishes.  However, a lot of people do not have a Will, so at the very least, talk to your loved ones and make sure that they know what it is that you want.  If they can't accept your desires, that is their problem, but at least they will know what your desire is.
To my friend, "Steve", I hope that the arrangement that was made for what to do with your ashes is within your intentions.  May you rest in peace, my friend.