NEW articles daily! Subscribe below to receive daily updates with our new articles!

Last week, Feyma and I were riding in a taxi and I noticed a plastic card hanging from the front seat.  There is a picture of it later in this article.
Basically the card had a photo of our taxi driver and said: "One Honest Taxi Driver".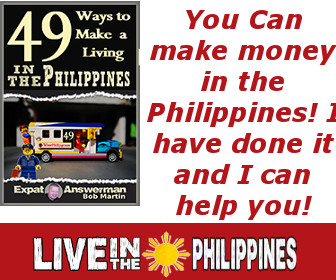 I wondered what this was about, so I asked the driver.  He was a little hesitant to tell me, I think that he was embarrassed or shy.  Upon a little prodding, though, he said that he had found an iPhone in his taxi and took it to the police.  The police had been able to locate the owner, and the iPhone was returned to the person that lost it.  The taxi driver was rewarded with this honor from the police.
I don't know for sure, the driver did not say, but I would suspect that he also got some kind of monetary reward for turning in the phone as well.
Can you imaging.. an iPhone costs as much as these guys make in probably 4 months or so!  To find it in your cab  and then turn it in to the police takes a real honest person.  I was proud to have met my driver, Emmanuel T. Villasencio.  He was a humble man, and very kind.
When we started approaching our destination, I told Feyma to give a nice tip for Emmanuel, I wanted to extend my own little reward for his good deed.  Feyma basically gave him about double the fare.  He really didn't even want to accept it, but he did.
Emmanuel, if you read this, thank you for showing how great Dabawenyos are!