NEW articles daily! Subscribe below to receive daily updates with our new articles!

There is a poem that is quite famous, called "A Visit from Saint Nicholas" although these days, it is more commonly known as "The Night before Christmas."  It was written by Clement Clarke Moore.   Although the original date that it was written is unknown, it was first published in 1823 by the Troy, New York Sentinel.  The original publication did not credit an author, it was anonymous, however Moore was later credited with having authored the poem.  Still, there is controversy, and some claim that the poem was actually written by Henry Livingston, also of New York.
Over the years, there have also been parodies of the poem.  One that I have become familiar with, and have always loved is the "Cajun Night Before Christmas" in Louisiana.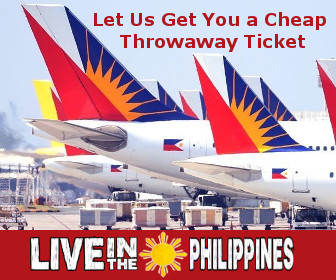 This poem/story has always been a personal favorite, I know that many people like it too.
This year, I decided to play with the poem and make a Davao version for expats.  I'm no poet, I can assure you, but I hope you find my version to be fun.  Here we go.
The Night before Christmas  in Davao
by Bob Martin
Twas the night before Christmas and we're livin in Davao
The holidays are a little different here, let me tell you how
We ain't got no chimney, but we don't care
There's snow and it's cold back home, why would we want to be there?
We're all really happy, just not in our beds
It's Noche Buena tonight, and the food is what's in our heads
Mama's doin the cookin' and I'm taking a nap
Hey, it's hot here, I have no more energy to tap
But outside the gate there arose a big clatter
I even woke up, better go see what's the matter
Christmas Carolers – at first I thought it was funny
But then they said – "sir, where is my money?"
The carolers kept singin, I didn't care for the sound
But, if I didn't give money, they would stay around
I gave a few pesos, and the singers were leaving now
Then suddenly I saw Santa's sleigh, and it was pulled by carabao!
I took a second look to make sure I had nothing to fret
Yep, it was Santa, but he was dripping in sweat!
The carabao were slow and clumsy as to the earth they came
I realized that Santa was Filipino when he called them by name!
"Now Ding, hey Inday, Dong and Girlie;
On Jun, on Piter on Maria and Shirley!
Land there by the coconut tree, what are you drinkin?
There ain't no chimney in the Philippines, what the heck are you thinkin?"
A few coconuts fell as the sleigh passed by the tree
If I was standing there, the coconuts might have hit me!
The carabao made a u-turn right up in the sky
When they landed, I noticed they left a few carabao pie!
I ran to the house to tell Mama what's happening
But I saw that the kids were already singing and clapping
When I got to the house, I saw Santa eating our food
Was Noche Buena early this year, or was Santa just being rude?
Santa was dressed all in fur, no wonder he was sweaty
Hey, he is being rude, he just ate all the sweet spaghetti!
A bundle of durian he had flung on his back
Maybe he'd leave some, for it would lighten his pack
But then Santa laughed and it shook his belly
For he knew that the durian this year were quite smelly
Because of the smell he put a plug on his nose
It seemed like his visit might be coming to a close
Before leaving he started looking around
He tip toed around and did not make a sound
As he snuck around he tripped and almost fell
But then he was happy, he found the San Miguel!
He was chubby and plump, so he had a San Mig Light
I thought to myself – that was alright!
A wink of his eye, and a twist of the cap
If he drank too much, he might need a nap!
But he drank just one bottle, then went straight to his work
He opened two durian and then turned with a jerk
He heard a bit of a sound and for a moment he froze
Then he ran for the door, he was quick on his toes
He jumped in his sleigh and gave the carabao a whistle
But it took a few whips before they took off like a missile
But I heard him exclaim as he went out of sight
Merry Christmas Philippines, and to Mindanao Bob – Goodnight!
Merry Christmas to all LiP readers