NEW articles daily! Subscribe below to receive daily updates with our new articles!

Over my years of living in the Philippines I have adjusted to many new and different things.  Almost everything in life is a bit different here, but on almost everything, even when it's been difficult, I have made the adjustment.
I've adjusted to different types of foods.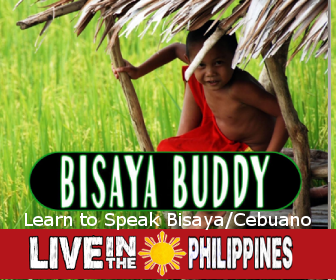 I've adjusted to a totally different style of driving.
I've adjusted to hot weather.
I've adjusted to the fact that there are a lot of different kinds of smells here, and many of them not so good.
There is, though, at least one adjustment that I just can't make, and I refuse to make.  I can't adjust to the Nuclear Option.
I ain't gonna be eating them neon-red hot dogs!  The things practically glow like they come out of a nuclear plant!  Homer Simpson would probably hoard the things!
Have you ever seen a real Philippine Hot Dog? Well, let me say this, if you have ever been within 50 feet of one, I am sure you have seen it, because they glow like a neon sign on the Las Vegas Strip, or maybe in Times Square in New York.  I mean, these Philippine Hot Dogs are serious!  They could probably solve a good part of the world's energy problems if they could figure out a way to harness the power in those hot dogs!
I remember the first time that I encountered those red hot dogs.  It was actually in the States.  Although I had been to the Philippines many times, I had never had a hot dog here.  But, back in 1998 or 1999, Feyma and I visited a Filipino Grocery Store in Portland, OR, not far from our house there.  They had hot dogs from the Philippines.  I looked at them and thought they looked rather strange, but Feyma wanted to buy them for the kids.  At the time, we just had two boys.
When we got home with these Filipino Neon Dogs… oops, I mean hot dogs….  Feyma cooked them.  She put them in water and boiled them.  Hmm.. when she finished cooking them the water was bright red, but the hot dogs were still glowing too, so I suppose all was good (so to speak)!
Our young sons, aged 7 and 2 or so at that time took one look at the hot dogs and refused to eat them!  As I recall, I think our 2 year old started crying! But, Feyma told the kids that because it was almost Christmas, these were special Christmas Hot Dogs, and that is why they were bright red!  Maybe they were reindeer dogs, I don't know, the color might have had something to do with Rudolf's nose!  But, the kids went ahead and tried them. Still, the taste did not win over any fans in our house.  I didn't even try them, the color alone was good enough to turn me away.
Now, though, our kids love to eat the red hot dogs of the Philippines.  I still don't eat them, I don't think I've ever tried them, as I recall.  But, the kids love them.  We have several sources of "regular" hot dogs here in Davao, and if I have a hankering for a hot dog, I go with one of them, usually from a European Deli that we frequent, the Swiss Deli in Damosa, Davao City.  The kids will generally eat either color – the Filipino red or the tan brown color of the European dogs.
In almost every mall that I have ever been in here, there is a kiosk outlet called "Hot Dog on a Stick".  I used to think it was a Filipino business, but in researching for this article I found that it is actually a US company, but they also have outlets here in the Philippines.  Anyway, I have seen this place in virtually every mall I have ever visited, but in the past I have only seen the neon red dogs there.  A few months ago, though, I started seeing more "regular" colored dogs at these stands too.  I never tried one, though.
On Saturday, Feyma and I were out at the mall doing some shopping.  We were passing by the Hot Dog on a Stick stand, and I happened to notice that they had a corn dog there.  I remarked to Feyma that I don't recall ever seeing a corn dog in the Philippines before.  We went on about our shopping, we still had a couple of places to go.  When we were about ready to leave, Feyma asked me if I wanted to get a corn dog and try it.  I was a bit hesitant, but we went back to the Hot Dog on a Stick.  I asked the girl working there…
What color is the hot dog inside that corn dog?
She kind of laughed a bit and assured me that it was one of the brown colored dogs inside.  The corn dog did look good, so I relented.  OK, I told her to give me one corn dog.  She replied to me….
Sir, we have Johnsonville Bratwurst!
Hmm… this reminded me of a blog post that my friend Dave posted a few months ago, which was entitled "Filipinos don't like that brand". Dave related in that article how a similar incident had happened to him.  He visited a hot dog kiosk (probably the same company) and the employees went out of their way to tell him that they had Johnsonville Bratwurst.
For those readers who don't know what a Johnsonville Bratwurst is, Johnsonville is an American company who makes a very good bratwurst sausage.  I guess it is probably the most popular bratwurst in the USA.
Well, this all got me thinking.  These employees at Hot Dog on a Stick must be trained to promote the Johnsonville Brats whenever a foreigner passes by!  Why else would we experience the same thing, even though we are hundreds of miles apart?
The girl showed me the Johnsonville spinning on the hot dog heater.  It looked good, although it was pretty small.  I guess it would be a "junior" Jonsonville, because I've never seen one that small before.  I mean, it was like half the size of a hot dog!  Usually those Johnsonvilles are like 2 to 3 times the size of a hot dog.  I told the girl, OK, I would try one.  Then, though, I saw the price!  It was P75 (about $1.67) for the Johnsonville.  The corn dog was only P40, and it was double the size, not including the corn batter.  I quickly canceled my order for the Johnsonville.  I decided that if I had lived ten years without one, I could probably make it a bit longer!
Truth is, at Swiss Deli, the place I mentioned where we can buy "regular colored" hot dogs, they also have great sausages of all kinds, so it's not like I'm missing bratwurst anyway.
Oh, the corn dog? Yeah, I bought it and brought it home to try.  I took two bites of it and gave it to one of my kids.  Just didn't taste good to me.  The dog, indeed, was not red.  It was all mushy, though, and just didn't satisfy me.  My son liked it, though, it seems.
If the brown dog at Hot Dog on a Stick was not to my liking… I'm staying away from the glow in the dark red ones!