NEW articles daily! Subscribe below to receive daily updates with our new articles!

I am writing this article on the day before Valentine's Day.  When it is published, Valentine's Day will have already passed here in the Philippines, but for many readers it will still be Valentine's Day in the location where they are reading this.  I will wish a Happy Valentine's Day to all, though, whether it was yesterday for you or it is today as you are reading this article.
When I moved to the Philippines, it was in May, 2000, so my first time to celebrate Valentine's Day here in the Philippines, it was in 2001.  When February 2001 came around, I must say that I was quite surprised at the significance of the holiday here.  Valentine's Day in the Philippines is a much bigger celebration than it is in the States.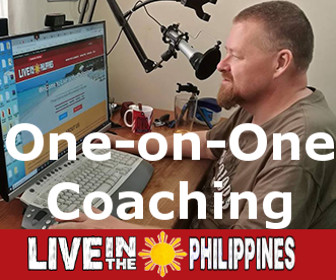 My memory of Valentine's Day in the States was that it was a big holiday for the kids.  At school, when I was young, we would bring in Valentine's Day cards for all of our classmates, and exchange cards with them all.  Most of the time, we would include a bit of candy with the cards that we gave to our classmates.  The candy usually was the little heart shaped candies with the sayings printed on it.  Maybe it would say "I love you" or "Be my Valentine" or something of that nature.  Of course, for adults who either were married or had a special one in their life, there was also the romantic side of the holiday.  People would maybe go out for a nice dinner, or some other type of date.  Boxed Chocolates and Flowers would be given to that special one.  Romance was in the air!
Here in the Philippines, from what I can see, there is not that much for the Children on this holiday, rather it is more of an adult thing.  One thing that surprises me is that nearly every restaurant has a special Valentine's setup.  Usually, there is a set menu at a set price.  You pay a certain amount per couple and they will have a buffet or will serve you the food that was prepared for the Valentine's celebration.  You can't order from the menu, as there is no menu for that day, the menu is set.  Also, in almost all cases, you must reserve in advance, and often pay in advance to go to the restaurant on Valentine's Day.  If you show up at the door on Valentine's Day without having reserved in advance you will be turned away.  The Philippines is not a place where you normally must make reservations for a restaurant, but on Valentine's Day it is absolutely necessary.
I remember our first Valentine's Day in the Philippines.  We were living in General Santos City.  We used to be very regular patrons at a Restaurant/Resort called Isla Parilla, which is a restaurant on an Island that is in the middle of a lake.  It's a beautiful place, and all of the staff knew us, because we went there really often.  Sometimes we were there several times per week, as I would go for lunch, and Feyma and I might go once or so per week for dinner.  We were well liked by the staff and management.  On Valentine's Day, I told Feyma I was going to take her out to Isla Parilla for Valentine's Dinner.  The place was special to us anyway, so it would be great for a Valentine's meal.
We pulled up to Isla Parilla and when we got to the gate the place was packed.  The security guard came and asked for our ticket.  I said "what ticket, we just want to have dinner."  Well, he replied that for Valentine's Day you were not allowed to enter unless you had purchased a ticket to the event in advance!  Oops!  Well, the guard radioed in and talked to the manager and told her that we were there with no tickets.  Since were were very regular customers, the guard was instructed to let us in, and we proceeded to have dinner there at the resort.  But, a "normal" person would not have been allowed in.  What a surprise for us!  Now we knew that for Valentine's, in the future, we had to plan in advance!
So, as you can see, Valentine's Day is a big event here in the Philippines.  It's a day for lovers, even more than is the case in other parts of the world.  Almost every year there are events like kissing contests, where the contestants go for the World Record for the most number of people kissing, or the longest duration kiss, or something similar.  It is just amazing to me how heavily the holiday is celebrated here!
On a side note, but still Valentine's related, I want say that Feyma and my business, WowPhilippines always does a lot of business for Valentine's Day, delivering gifts to girlfriends, wives and mothers of people who are overseas but still want to treat their loved one.  Last year (and the year before), Valentine's was not so successful for us, due to the economic crisis.  For nearly two years now, business has been way down too.  Some weeks, our business has been as much as 90% below normal, so it's been a really tough year or so for us.  I was so surprised, though, over the past 2 weeks or so.  Valentine's 2010 sales were back up to what they were pre-recession!  I want to thank the readers of this site too, because I saw a lot of orders coming from people who are regular readers and contributors on this site.  I appreciate your support, and your confidence in us to fulfill your Valentine's needs.  I believe that we offer excellent service, a quality product, and timely delivery.  I hope that those of you who ordered from us felt that way too!  I hope that this is a sign that things might start moving back toward normal sales again, or at least pick up a bit more than they have.  It is a good sign for all of us if the economy begins a turnaround.
Thanks again, everybody, and Happy Valentine's Day!